"Love is much like a wild rose, beautiful and calm, but willing to draw blood in its defence." Mark Overby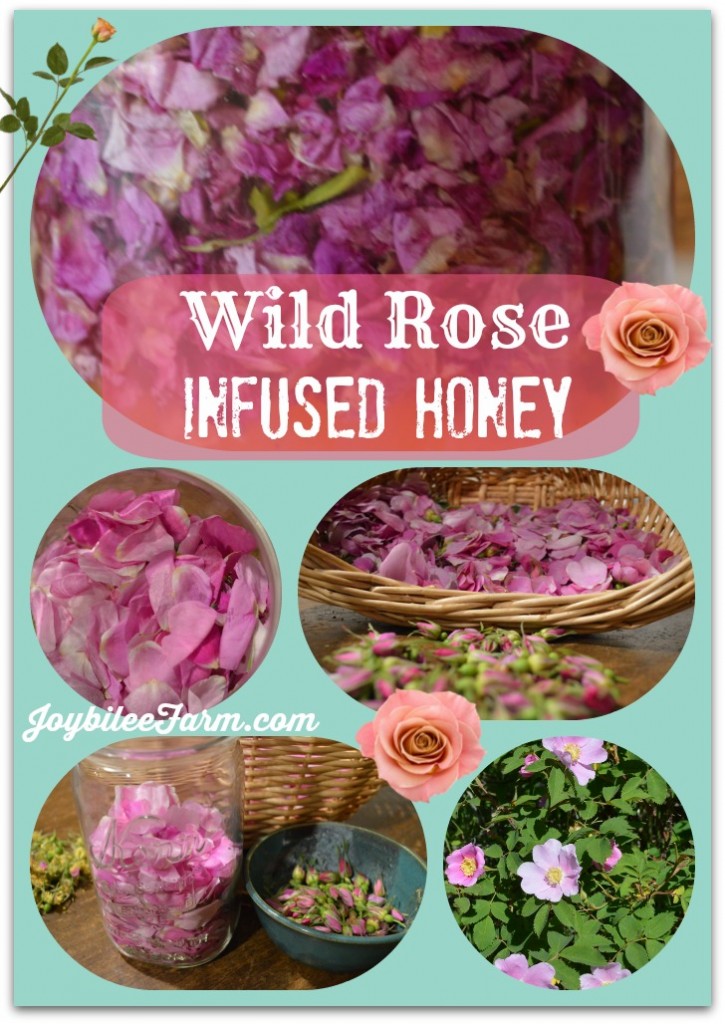 Rose honey is a fragrant rose-infused honey that's easy to make
There's something wonderfully satisfying about visiting rose bushes in the early morning sunshine, just after the dew has dried, when the fragrance of their booms is the richest. Your spirits lift, as you breathe deeply of the rose scent. Jangled nerves relax, your heart rate slows, and your spirit is refreshed as you pick. Unfortunately many roses – especially the old fashioned fragrant types, only bloom once, in June. I wanted to save this fragrance and savour it all winter long, a treasured gift to remember summer.
Roses are a relaxing nervine. They are mildly sedative and anti-inflammatory. They open and strengthen the heart, as many rose-family plants do, like hawthorn. While you can harvest and dry the closed rose buds for tea, and the rose hips for syrup and jam, or even buy commercial rose water, this recipe uses freshly picked rose petals for a sweet infusion.
While your roses are prime, use the petals from some of the more fragrant varieties to make rose infused honey. Preserve the rose scent in honey for a few extra weeks, after the blossoms have faded. I used wild roses for this project, but you can use any fragrant roses that you have provided that you follow a few safety rules.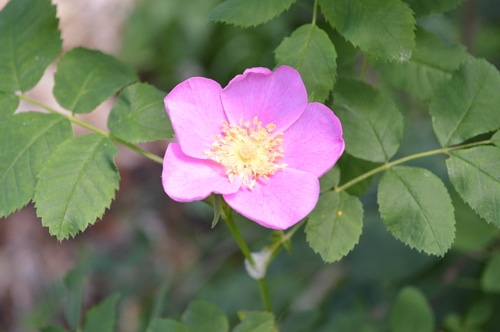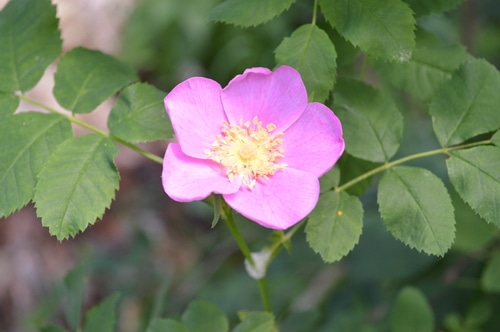 Some rules to keep in mind when harvesting rose petals:
Only use organic rose petals
Don't use roses that have been sprayed with any chemicals, pesticides, herbicides, even organic ones
Don't use roses from a florist – they are very heavily sprayed
Pick the rose petals early in the morning as soon as the dew has dried
Pick twice as much as you think you'll need
Don't pick more than 1/3rd off of any one bush – leave some to make rose hips
Preferably pick the petals before the rose has been visited by bees
Rose infused honey is wonderful in tea, or by the spoonful, anytime you'd use honey.
How to make rose infused honey:
You'll need:
8 cups of fragrant rose petals, such as wild rose, Rugosa roses, Persian roses, or cottage roses
4 cups of local, raw honey, warmed (do not microwave)
1 quart jar with lid
Instructions:
Clean the rose petals of calyx and any leaves – you only want the petals
Remove any insects or weevils from your petals
Put the petals into the Mason jar
Push the petals down into the jar and add more until the jar is at least 3/4s full of firmly packed petals
Pour warmed honey over the rose petals in the jar
Stir well to remove any air pockets
Cap tightly.
After several hours the rose petals will rise to the top of the jar. Stir them back into the honey and top up with more warmed honey, to completely cover the rose petals.
Leave in a warm place for 1 month, stirring when you think of it.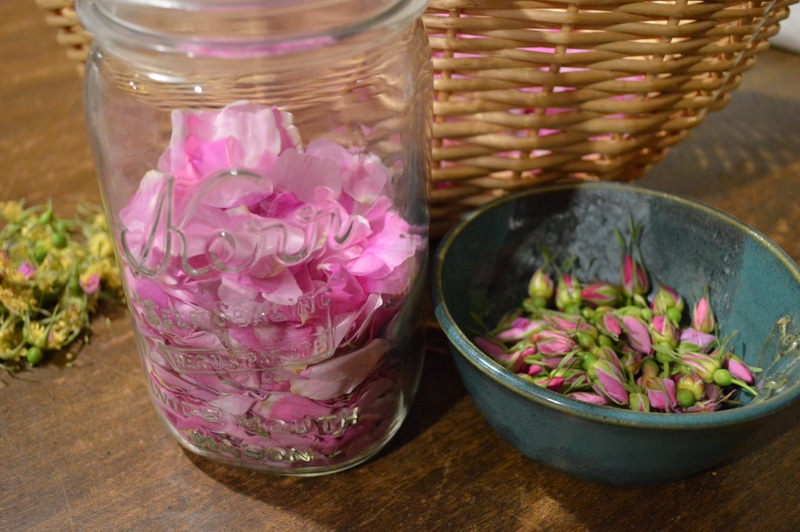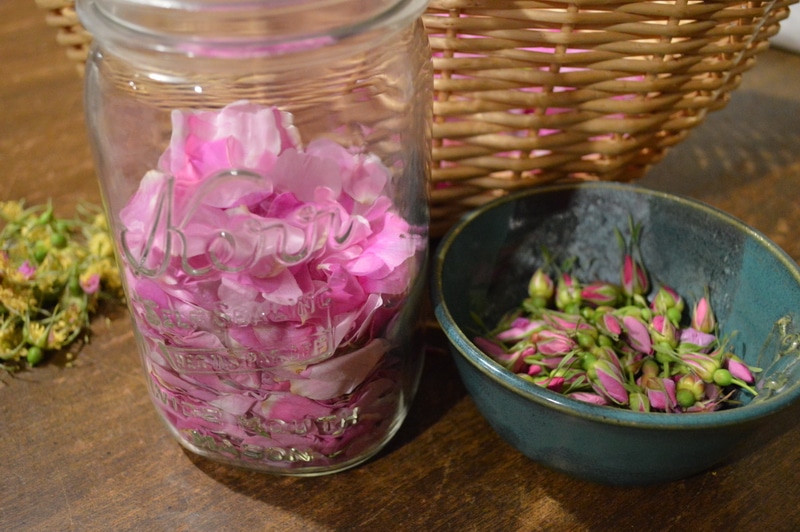 Strain the honey
After a month, warm the jar in a pot of hot water (do not boil). Strain the warmed honey through a course sieve into a clean jar. Press the rose petals to get any remaining honey out of them.
Cap the jar and your honey is ready to use.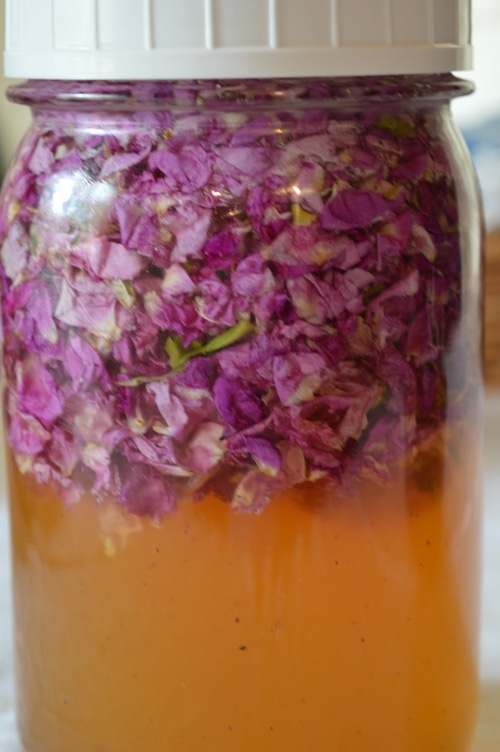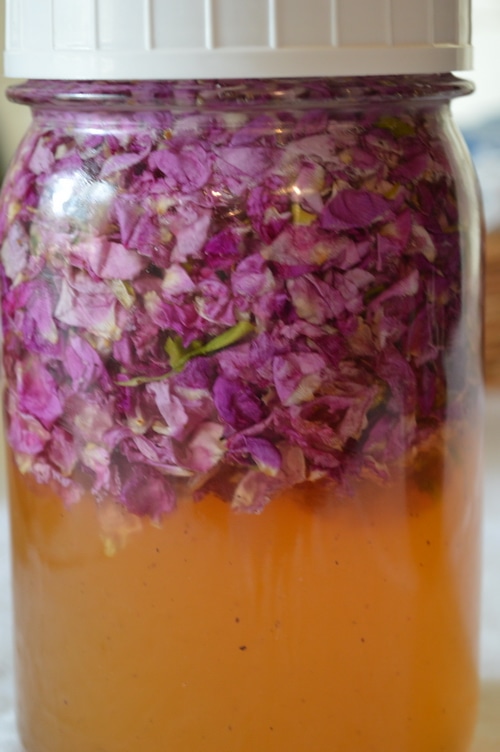 How to use rose-infused honey
Use it to sweeten hot tea
Pour it over vanilla ice cream
Sweeten whipped cream – 2 tsp per cup of heavy cream
Spread it on toast
Have a tea party and serve with afternoon tea (remember to spread a linen table cloth and serve it with your best china dishes)
Just eat a spoonful when you are feeling anxious and depressed
Stir it into hot oatmeal
Add it to salad dressing
Drizzle over fresh strawberries and top with rose-infused honey-whipped cream (see above)
Feed a spoonful to your children or grandchildren and watch their eyes light up when they taste it
Serve it on crepes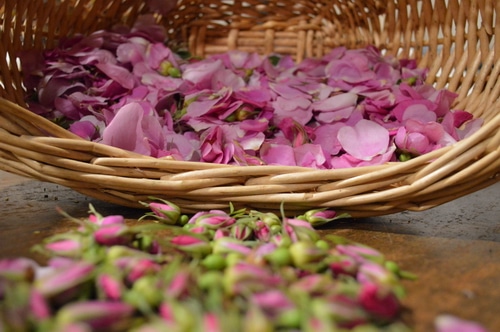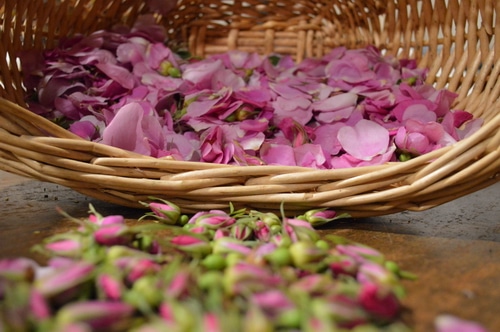 How to use dried roses for this recipe:
If you can't get fresh rose petals you can use dried. My favorite source for fresh, organic herbs is Mountain Rose. They carry dried roses for tea, in their bulk herbs. If you are using dried roses fill the jar only half full. Dried roses will expand and fill the jar.
Other ways to use roses for food and medicine:
Rose and Chocolate Marshmallows
Roses for Body Care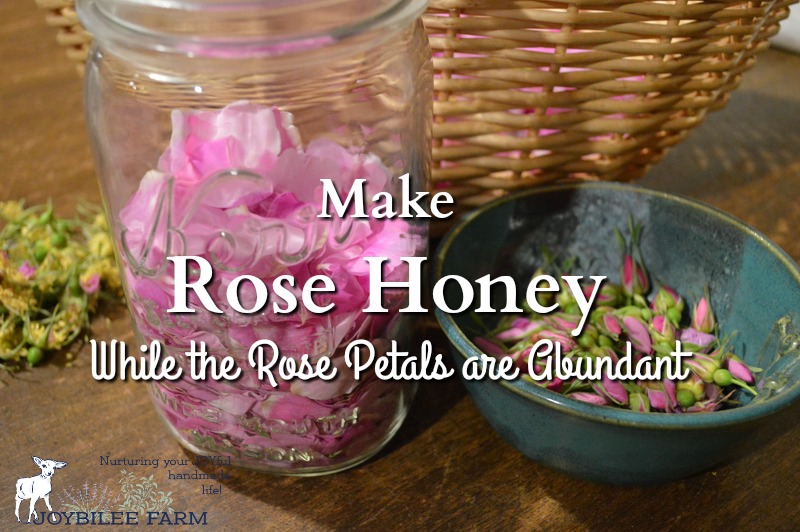 Your turn:
How would you use this amazing gift of rose infused honey?
Save