Cookies are more than a sweet treat.  They evoke a sense of identity and family ties.  Every family has a few favorite cookies that mean family togetherness.  Like these old fashioned Trail Mix cookies that are a new take on traditional oatmeal cookies, family favorites are perfect for after-school snacks and trips in the car.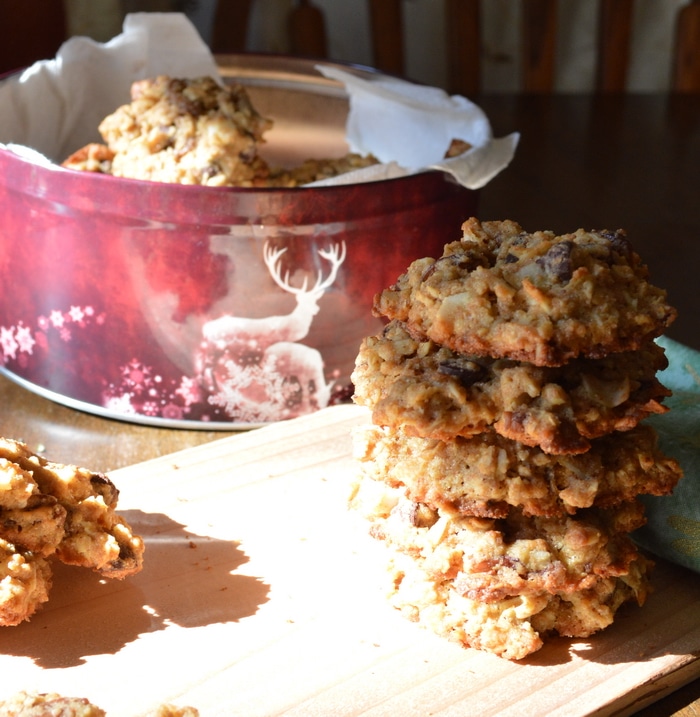 Trail Mix Cookie
Sometimes you don't want a sweet cookie. Sometimes you want crunch and quick nourishment. Sometimes you need a snack to take with you, which is more satisfying and nourishing than a chocolate chip cookie. Sometimes you need a meal that you can hold in your hand – one that can tide you over for a few hours, till you reach home, or till dinner is cooked. That's when Trail Mix Cookies are ready to serve.
Trail mix cookies combine the goodness of old fashioned oats, with nourishing sunflower seeds or nuts, coconut, dried fruit, and dark chocolate chips. They are satiating and will give you that burst of energy to get you through, when you are away from home. These are great to take in the car, for the times you get stuck in traffic or something comes up and you just don't get home when you thought you would.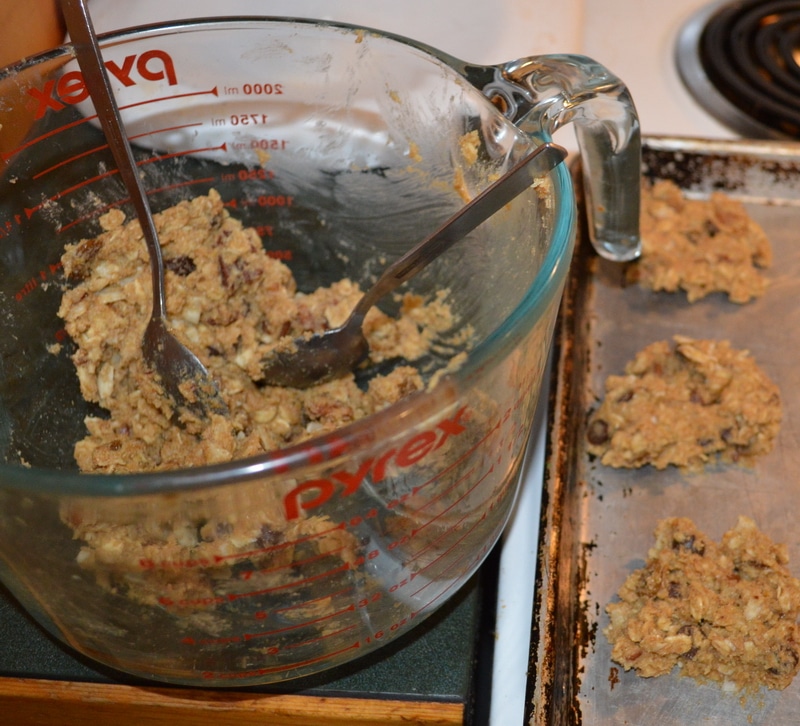 More Cookies
Try these other cookies for after school treats and family times.  These are all quick to bake and easy on the budget.
Gluten-free Lemon Poppyseed Cookies
Check out grandma's tips for the best cookies ever.
Back to you:
What's your favorite healthy cookie or nutritious snack to take along on shopping trips or appointments?
Save
Save
Save
Save