My rhubarb is abundant. It's one of a few perennials that flourish here on the mountain in zone 3. It's easy to grow both from root divisions and from seeds, so I tend to just find more space for it, periodically. But we don't like eating it all that much. It's sour. It coats my teeth when I eat it. And we don't really like desserts that much. Rhubarb lends itself to being tucked into cakes, muffin, and pies more than savoury dishes. (At least that's what I thought. Perhaps I am wrong. If you have a delicious savoury rhubarb recipe I'd love to try it. You can leave it in the comments. Thank in advance.)
But my friend Laura brought over a plate of Rhubarb cakes and squares and I have to say, I'm smitten. These squares have a custard-like filling and are not super sweet. The rhubarb is tart-sweet in this dessert. You could substitute any fruit in place of the rhubarb, but adjust the sugar if you choose sweeter fruit. You won't need as much.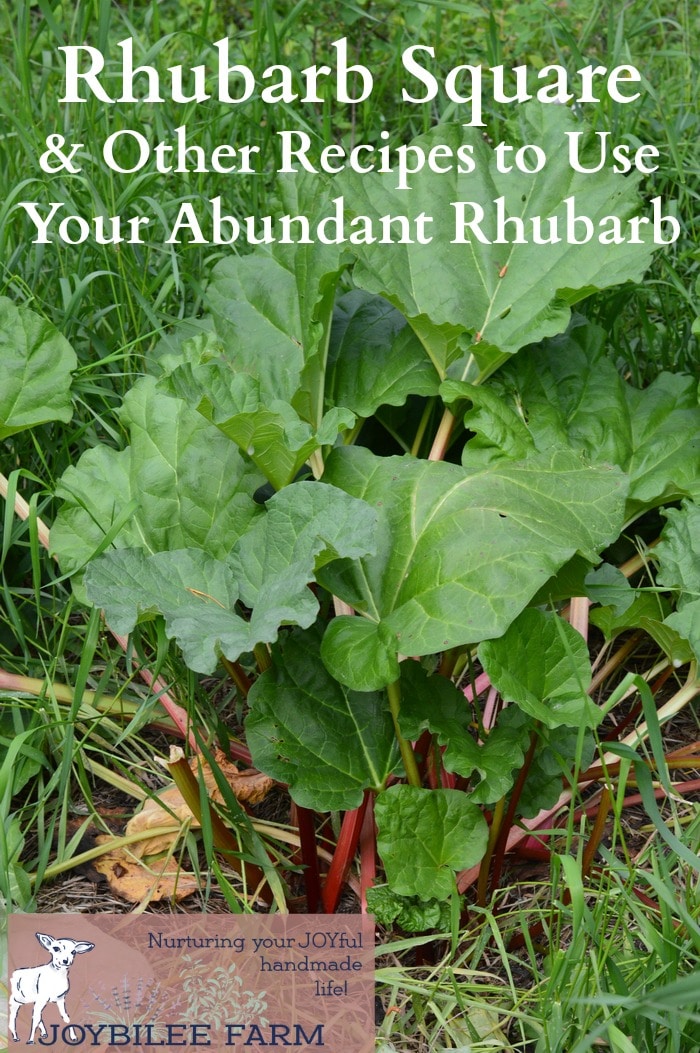 MY LATEST VIDEOS
This recipe uses up 7 cups of rhubarb. That's 7 cups of rhubarb I don't have to put in the freezer, only to toss out at the end of the winter, to make room for more. (Yes, I really have done this. But I'm trying to be better. Really I am. Leave those recipes in the comments and I'll work on this flaw in my management skills.)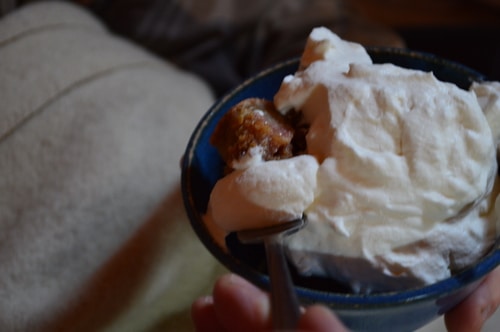 Laura's Rhubarb Squares
Serves 12 to 16
Ingredients:
Crust:
2 cups of flour
2/3 cups butter
1 egg
Filling:
6-7 cups of rhubarb, chopped
2 cups organic sugar
4 eggs beaten
Topping :
1 cup brown sugar
1 cup flour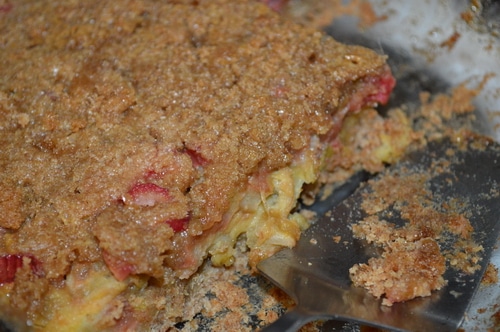 Method:
Crust:
Cut cold butter and flour together until butter is the size of peas, as you would if you were making pastry for pie. Add egg and mix until fully incorporated. Press into greased 9 x 13 pan.
Filling:
In a separate bowl combine rhubarb, sugar, and eggs. Mix well and pour over crust.
Topping:
Mix flour and brown sugar together and sprinkle over the top of the filling.
Bake at 375°F for 60 to 75 minutes, until the centre is done.
Cool.
Top with Whipped Cream before serving and serve.
Refrigerate unused portions.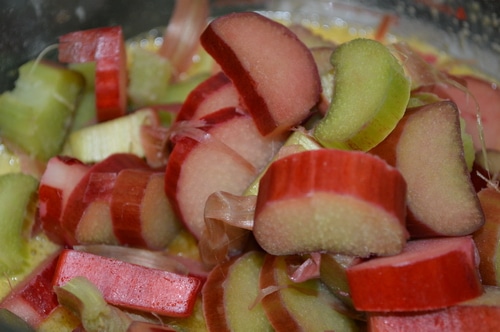 How to grow Rhubarb
Find out how to grow rhubarb here.
What to do when Rhubarb Flowers from Ever Growing Farm
How to grow and use Rhubarb from Homespun Seasonal Living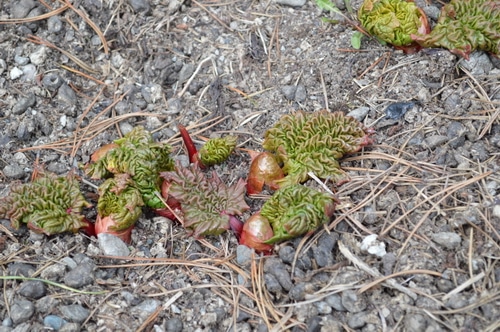 Using Rhubarb in the garden:
Rhubarb Leaf Pesticide from Reformation Acres

Preserving Rhubarb:
Canning Stewed Rhubarb from Homespun Seasonal Living
Rhubarb Mint Jelly from Homespun Seasonal Living
Spicy Rhubarb Sauce from Homespun Seasonal Living
Rhubarb Butter from Reformation Acres
Strawberry Rhubarb Fruit RollUps from This Original Organic Life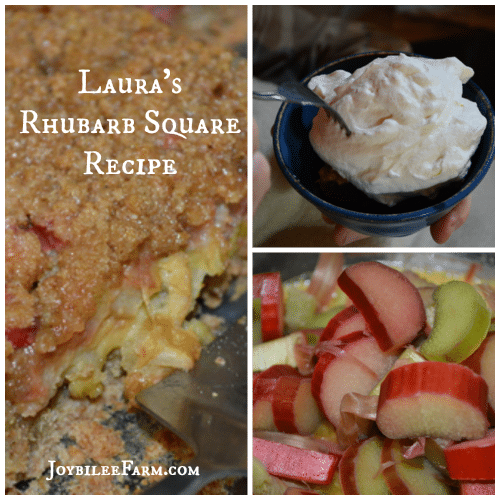 Rhubarb Beverages:
Rhabarber-Schorle (Rhubarb Spritzer) from Montana Homesteader
Rhubarbade and Strawberry-Rhubarbade from Common Sense Homesteading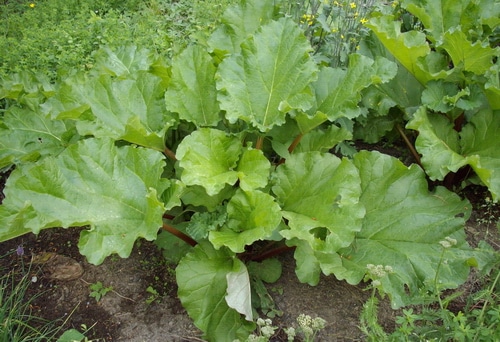 Rhubarb Desserts:
Old Fashioned Rhubarb pudding cake from Common Sense Homesteading
Gluten Free Strawberry Rhubarb Crumble with Almond Flour from Common Sense Homesteading
Rhubarb Ice Cream from Learning and Yearning
Rhubarb Dandelion Pie from Montana Homesteader
Rhubarb Berry Crisp from The Elliot Homestead
Save
Save
Save