The Pine Tree
Pine (Pinus sp.) is an incredible gift.  It is rich in woodsy essential oils and resins.  Sometimes in North America we look to the traditional healing remedies from Europe and the Middle East and ignore the ones that God gave us here.  Myrrh and frankincense are lovely and expensive.  Pine is free and just as beneficial for us as myrrh and frankincense.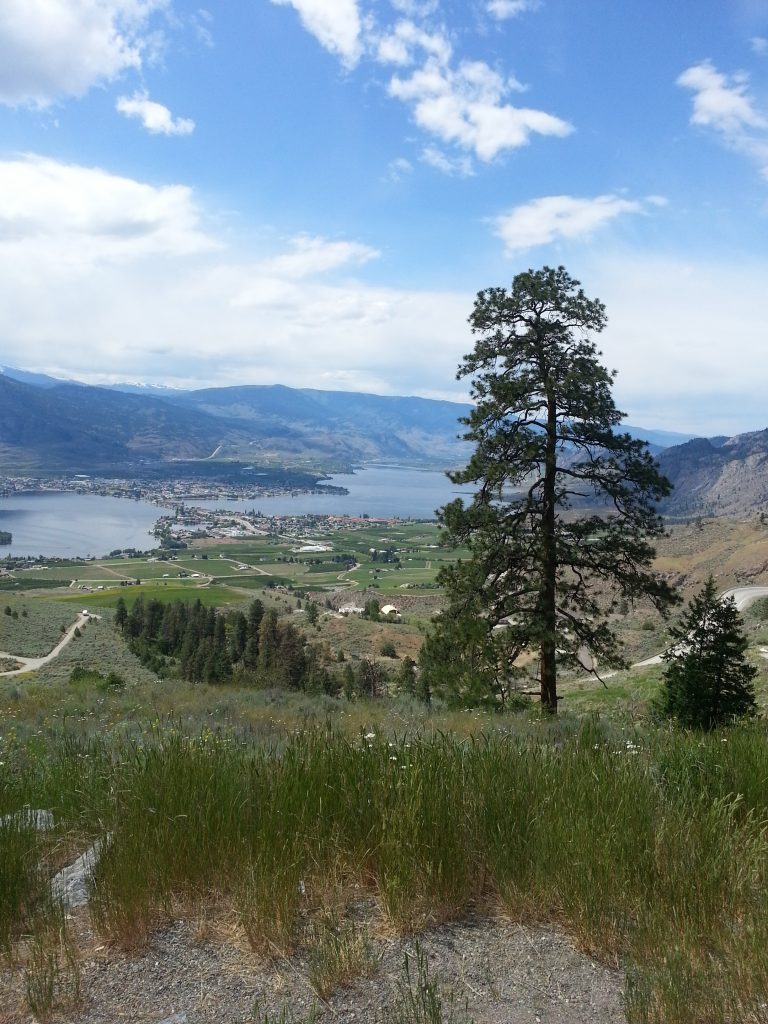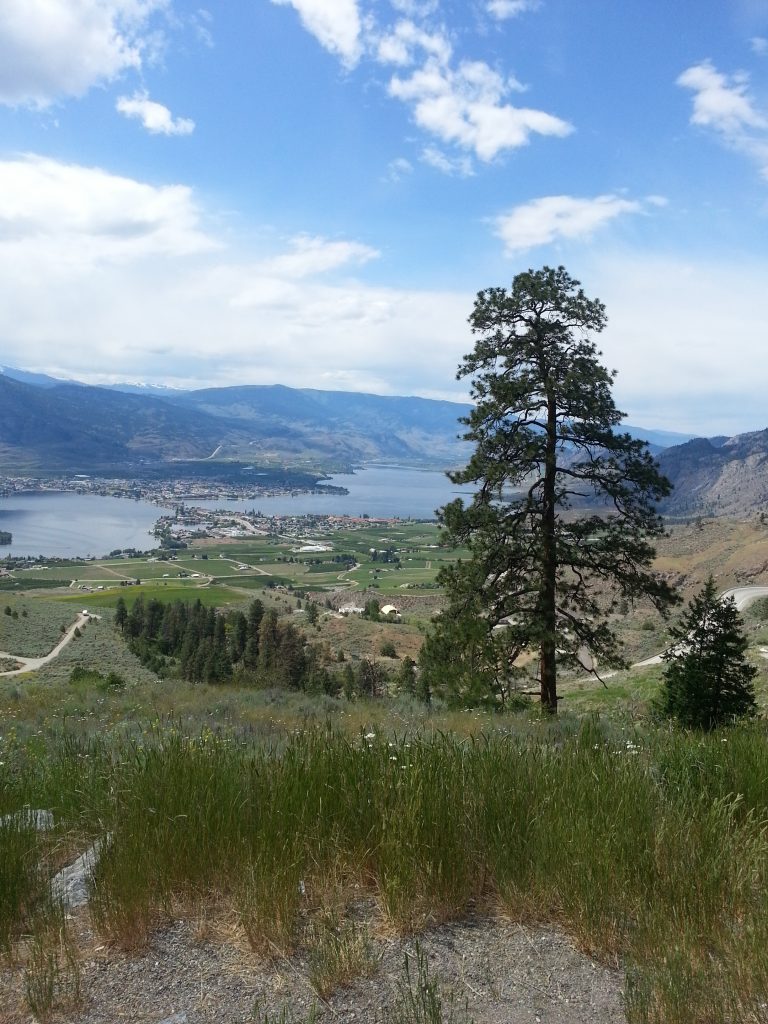 Pine trees produce sticky pine resin as a protective response to injury, insect assault, and fungal or bacterial stress.  Look for the sticky pitch where there are broken branches or pine beetle assault.  You may find beetle larvae encased in the pine pitch.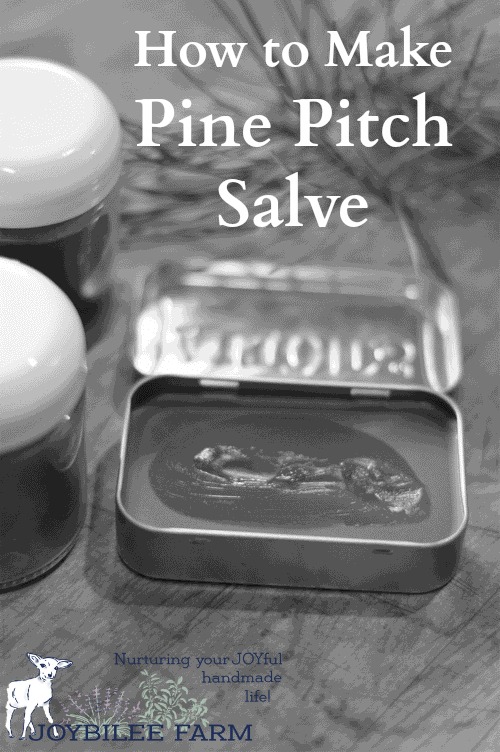 I never take all the resin from any one spot on the tree, just the outer part of the resin, leaving the inner resin to suffocate the bugs or heal the breach in the integrity of the tree's bark.
When you collect the oleoresin, use a knife and have a jar or tin to carry the resin in.   If you get your fingers sticky with the resin, the powdery yeast on the bark of aspen trees will help remove the tackiness from your fingers.
When you get home you can clean your hands and your knife with vegetable oil or tallow to get the sticky resin off.  Rub with liquid oil till you feel the resin dissolve and then follow up with a squirt of soap or dish detergent.  It will all wash away.
Alcohol will remove the resin from your clothes with a little scrubbing.  The follow up with a squirt of detergent.  It takes a bit more work to get pine resin off of clothes than off of hands.
You might find pine salve also called pine tar, pine tar salve, pine pitch salve, pine resin salve.  It's all the same product.  The salve is dark and aromatic.  It can be used safely on animals as well as humans.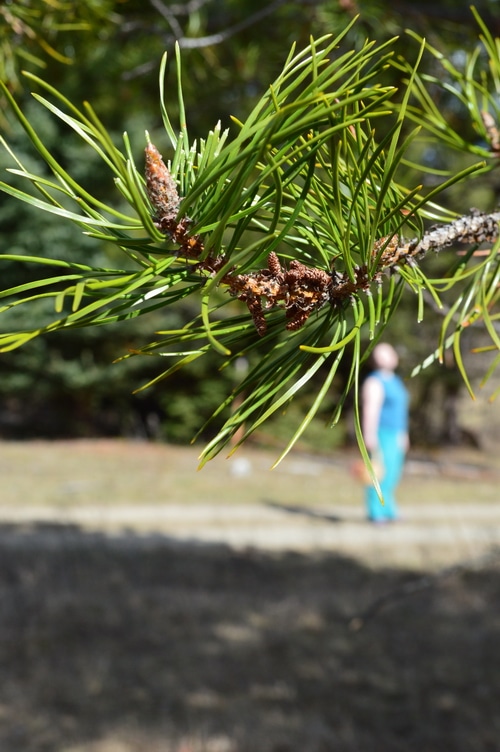 How to Make Pine Salve
(This post contains affiliate links).
Pine salve is a traditional drawing salve, that draws infections, slivers, and inflammation out of the body.  It reduces pain and swelling, helping the body heal itself.  One way it works is by increasing peripheral circulation by counter irritation.  While you could make pure pine salve with just pine oleoresin, beeswax, and oil, this recipe uses infused oils to work synergistically reducing pain and inflammation.
Pine is broadly antimicrobial.  It is warming, stimulating, and increases blood flow.  It is valuable as a chest rub for chest congestion.  It can help with localized pain, inflammation, and infection.  It's also beneficial for old injuries and chronic inflammation.  It is safe to take internally for sore throat and congestion.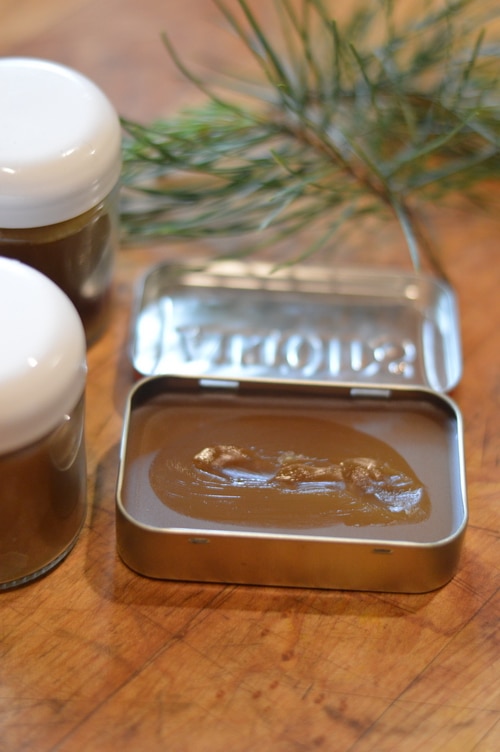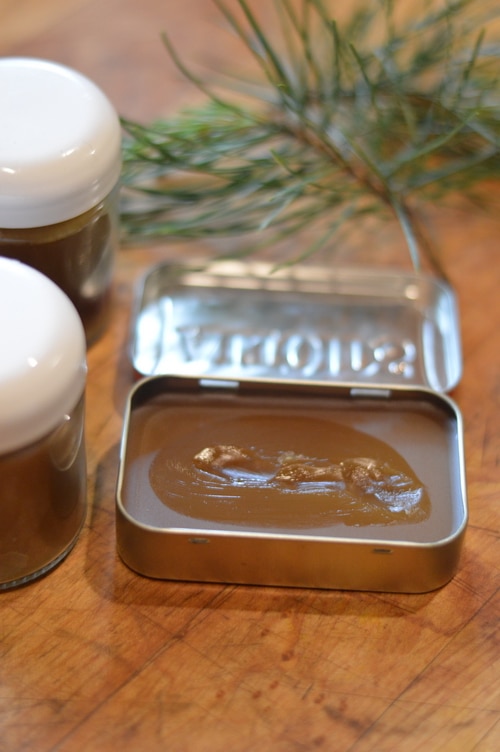 Ingredients:
½ cup Pine oleoresin, rendered
¼ cup Beeswax, melted
¼ cup Calendula infused oil
2 tbsp. St. John's Wort infused oil
2 tbsp. comfrey leaf infused oil
½ cup of a mixture of Yarrow, self-heal, chickweed, and plantain in an infused oil
20 drops tea tree essential oil
20 drops frankincense essential oil
Method:
Gather the raw resin from pine trees anytime from early spring till fall.  The spring resin is soft and sticky.  It hardens as the season wears on.  Soft resin is stickier but it renders more quickly.  Harder resin is drier to the touch and will take a little longer to render. Gather about 2 or 3 cups of resin to make 1 cup of rendered oleoresin.
The resin is very sticky and will stick to everything it touches.  If you get it where you don't want it, you can remove it with oil and soap.
The jars you use to render pine resin should be reserved for rendering pine resin.  Use heavy glass jars with lids for this but not your best canning jars.  The jars will be pretty sticky when you are done.  I use empty Adams peanut butter jars to render mine.  You want a glass jar with a lid.  Don't use plastic.  A tin will do if it has a lid.
Once the pine resin is enclosed in the jar, you can use your slow cooker or double boiler to render the pine resin without fear of making a sticky mess on your other cookware.
Fill the glass jars with pine resin.  Place the lid on to hold in the terpinene vapours.  You want the medicinal benefits of the terpinenes in your oleoresin.  This is not the same as the turpentine that you buy at the paint store, which is a simulated product created from petroleum.
Place the jars in your slow cooker with water and turn on medium heat.  Simmer the water in the slow cooker. Leave the jars to render overnight or as long as necessary to turn the pine resin to liquid.  Any crud in the resin will sink to the bottom of the jar.  The clean pine oleoresin will be on top.
Pour the clean oleoresin into another strong glass jar, being careful to only transfer the clean oleoresin.  Leave any crud in the original cleaning jar.  Set aside what is left of the crude oleoresin.  You can render more raw pine resin in that same jar.
In the new jar that has the rendered oleoresin, add the beeswax and infused oils.  Place the jar back in the slow cooker or another double boiler, and simmer on low heat until the beeswax melts.  Stir together well so that the consistency of the salve is uniform.  Remove from the heat.
Add the essential oils.  Pour into tins or glass jars.  Label and date.
Yield: 14 oz.  3 – 4 oz. tins plus one 2 oz. tin for travel.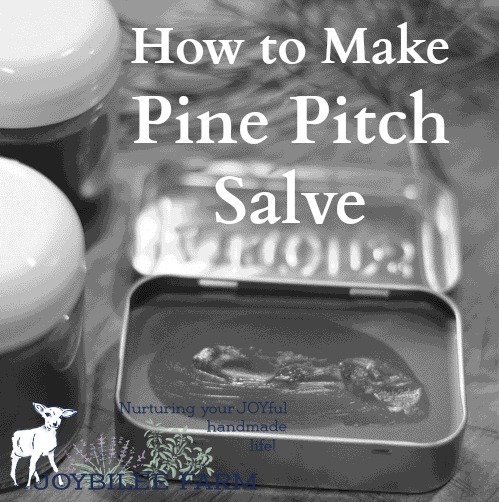 How to use Pine Salve
The aroma of this salve is wonderful even without the essential oils.  You can leave them out without harming the beneficial effects of the salve.
Use it on painful joints, cuts, abrasions, or swollen injuries.  You can use it as a chest rub or an inhalant for chest congestion.  Some folks even use it as a lip balm.
It's a little sticky going on but it is quickly absorbed by the skin and the stickiness goes away in just a few minutes.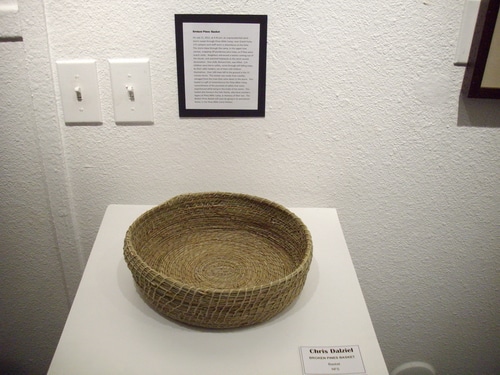 Other gifts of the Pine Tree
Save
Save
Save
Save
Save