Meyer lemons are native to China. They are believed to be a cross between a tangerine and a lemon. Brought to the USA about 100 years ago, Meyer lemons are sweeter than regular lemons and plumper, with lots of juice. My friend Angi, from Schneiderpeeps sent me a box of Meyer lemons and grapefruit from her backyard trees, just before Christmas. I was thrilled. This is my excuse to make a Meyer lemon bundt cake. But I didn't really need an excuse. It's that light and refreshing, you'll want to make it anytime Meyer lemons are in season.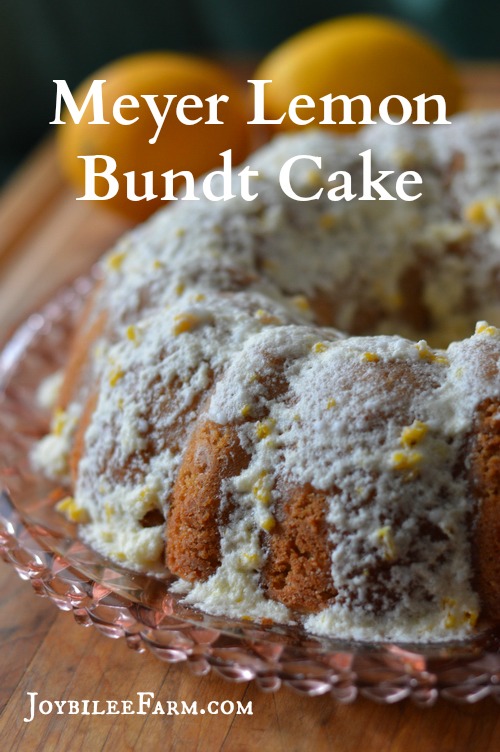 This meyer lemon bundt cake uses just two of these fragrant and juicy fruits. If you only have access to regular lemons, you'll need 3 to equal the amount of zest and juice in this recipe that two meyer lemons have.
This is lovely for a light, refreshing tea cake. Plate it with a pretty vintage plate from the thrift store and share it with a neighbor. Tell them you don't need the plate back, and they can "pay it forward". Start a happy neighborhood trend and build your community up.
Here's the recipe. I hope you enjoy it.
This was inspired by a recipe I found on Ricardo Cuisine.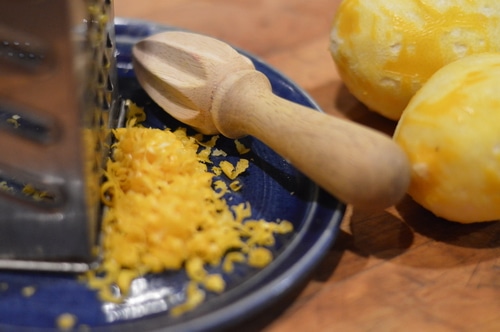 Meyer Lemon Bundt Cake Recipe
Grease and flour a 10 cup bundt cake pan. Preheat oven to 350F.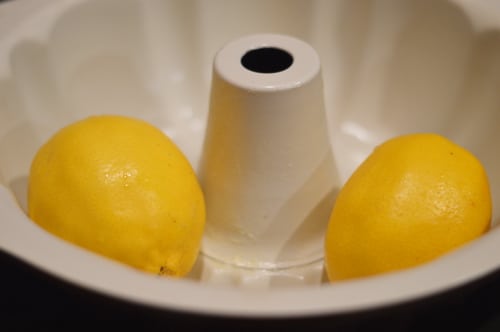 Ingredients:
Cake
3/4 cup butter, softened
1 1/2 cups sugar
Grated zest from 2 Meyer lemons (I used a 50 year old box grater but you may find this tool easier)
3 eggs
1/2 cup of juice from 1 Meyer lemon, freshly squeezed (I use a wooden citrus juicer/reamer like this one)
1/2 cup of kefir* (yoghurt can be used instead)
2 3/4 cups unbleached organic flour
1 tsp. baking powder
1 tsp. baking soda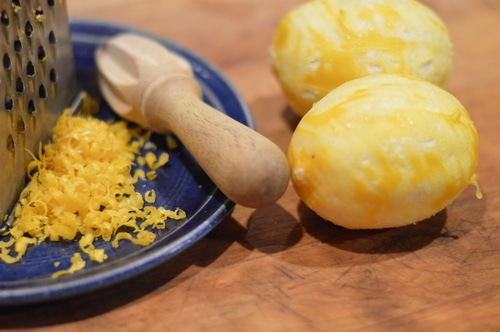 Icing:
1/2 cup of juice from 1 Meyer Lemon, freshly squeeze (I used a wooden citrus juicer)
1 tbsp. zest from Meyer Lemon
1 tbsp. butter softened
2 cups of icing sugar
Method:
In your mixer bowl cream butter, lemon zest, and sugar together until light and well blended. Add eggs, beating well. Add lemon juice and kefir and continue beating until well mixed.
In a separate bowl sift together flour, baking soda, and baking powder. Pour all at once into the liquid ingredients. Mix on low until just blended. Use a spatula to mix the last bit and ensure the batter is an even consistency.
Pour the batter into the prepared pan. Bake in the middle of the oven at 350F for 30 min. Check for doneness.
When the cake is done removed from the oven and allow to cool for 5 minutes in the pan. Loosen the cake from the pan with a knife and turn on a cake plate, placed on a cooling rack. Allow to cool completely before icing.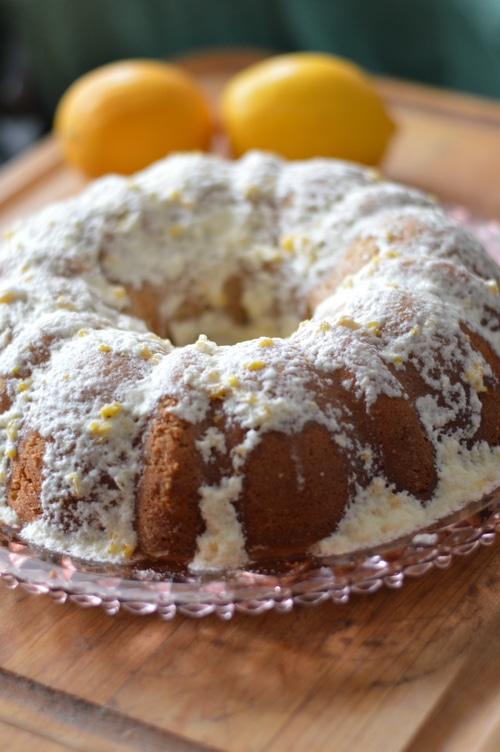 Icing:
Cream together icing sugar, zest, and butter. Add the lemon juice 1 tbsp. at a time beating with a whisk to blend well. Icing will be the consistency of thick cream.
Pour over cooled cake, so that it drips down the sides.
Serve at room temperature, accompanied by coffee or tea, with a twist of lemon.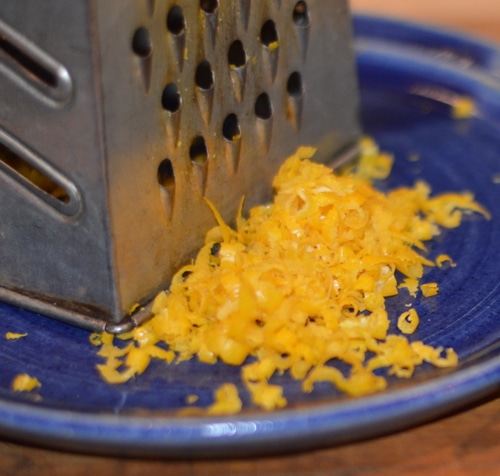 More things to do with Meyer Lemons
If you are one of the blessed ones with an abundance of Meyer lemons, here's some other things you can do with them.
Grow a Meyer Lemon Tree from the seeds
Make Lemon Pavlova with lemon curd
Make Preserved and Fermented Lemons
How to can homemade Lemonade by Katie at Livin' Lovin' Farmin'
Homemade Sports Drink — Lemon Switchel
How to Dehydrate Lemons from Angi at Schneiderpeeps
Meyer Lemon Syrup and Honey Sweetened Meyer Lemon Jam from Food In Jars
How to make Lemon Extract from Common Sense Homestead
How to make Limoncello from Gizmodo (This is the best)
100 Things to Do with Meyer Lemons from the LA Times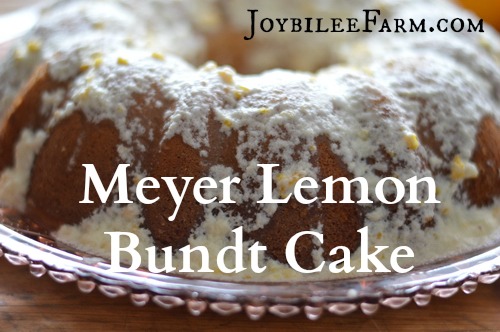 You can also give them to your local food charity or gleaners organization.
If you decided to send a box to me, I'd be grateful. 😉