The struggle is real! We're at the time of year when DIY gift-making kicks into overdrive and you might be feeling the crunch. Our 2019 holiday planner is just what you need to make the most of your time and do it with joy.  Get on Santa's Permanent Nice list by staying organized, calm, and in control this Christmas Season.
It's the DIY Holiday extravaganza!  Are you ready for it, or are you dreading the busy, barely keeping up, feeling?  Have you heard the Knitter's Night Before Christmas Poem?  Sometimes it would be nice to have Santa come over and finish our crafts for us so that we can relax on the Big Day.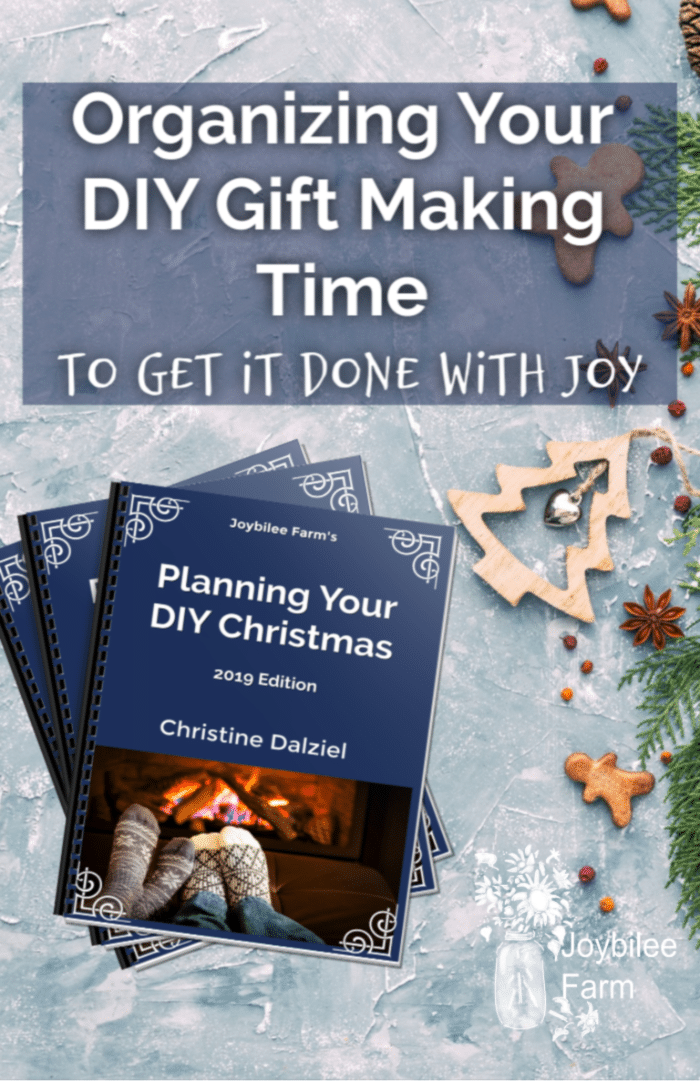 But it never happens.  For many of us DIYers, the Christmas DIY list gets longer while our capacity for JOY shrinks.  But it doesn't have to be that way. How would you like to come through the holiday season feeling accomplished and confident instead of overwhelmed and off track?  It begins with a plan.
So if you are with me, grab your calendar.  I'm going to help you do this.  Right now.  If you don't have a blank October to December calendar you can print the one I created for you in this workbook.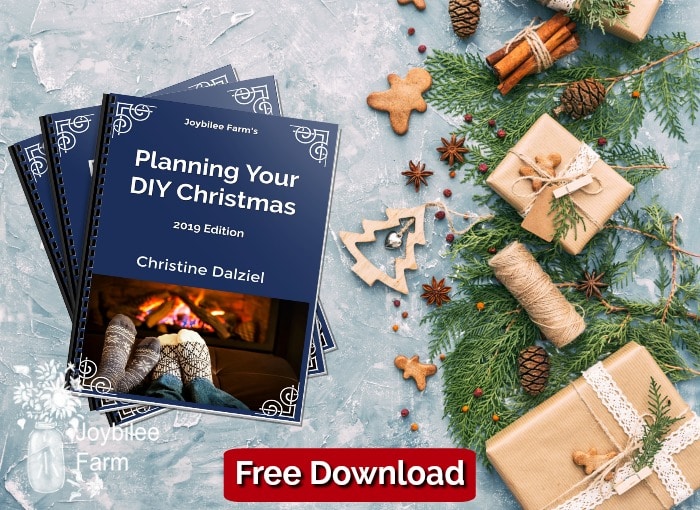 While you are waiting for that to download, I created a Holiday Crafting Playlist for you on Spotify to get you in the mood and increase your JOY.  You can listen to it here (free).  And if that's not your style try this one.  (You may have to create a free Spotify account to listen.)
Did you print the holiday planner workbook?
Did you print the calendar?  Good.  Let's get started making your DIY plan for the next few weeks.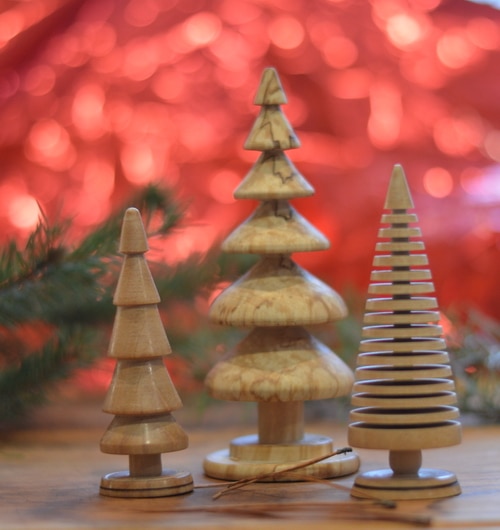 Get Your Rocks in a Row
There is an analogy about our time commitments being like rocks in a jar.  If you fill the jar with big rocks until it seems full, the jar isn't really full.  There's room for little rocks to fit among the big rocks.  And once the jar is full of little rocks, you'll find there is still room for gravelly rocks.  And even after all the big rocks, medium size rocks, and gravel are in the jar and the jar seems full, there is still room for sand.  But if you fill the jar with sand first, there would be no room for the big rocks and the medium-size rocks.  So it's important when you have big things to accomplish that you put those big rocks in the jar first.
And that's what we're going to do.  Take your calendar and put in those big rocks — those things that are immovable that can't be changed.  The work Christmas party, the kids' or grandkids' Christmas pageant, your daughter's Nutcracker Ballet performance, the Christmas piano recitals, doctor's appointments. home-group potluck, volunteer work, employment, your book writing time, your music classes. Get them all down, including practices and rehearsals.  If you think you'll remember, write it down anyway.  Trust me. (Been there.  Done that.)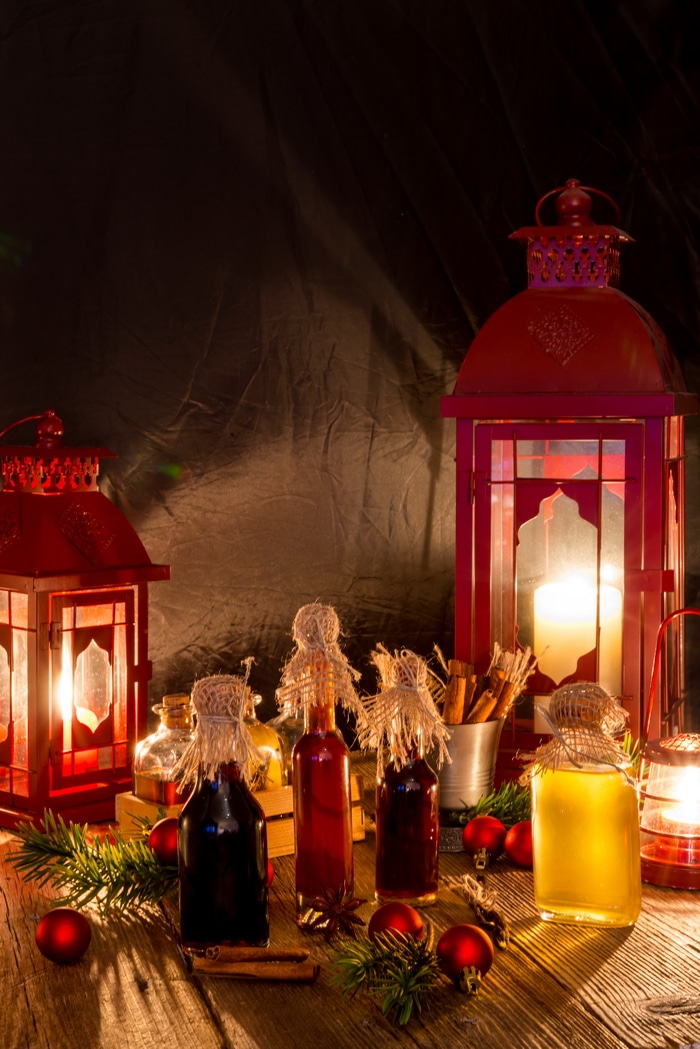 Now write in the medium size rocks, weekly bible study, church attendance, coffee with friends, the weekly craft day, business lunches.  These are the things that happen regularly and often are so frequent we don't bother to write them into the calendar.  Get them down because without them you will underestimate your available time.
And finally write in the little rocks.  These are the things that might be more flexible that are time commitments for you.  It might be family night, tea with your aging parents, home school hours, Sunday school prep time.  Study time for your herb course, hairdresser appointments, manicure, massage.  These things might be able to be worked around but they are time commitments.  Write them in.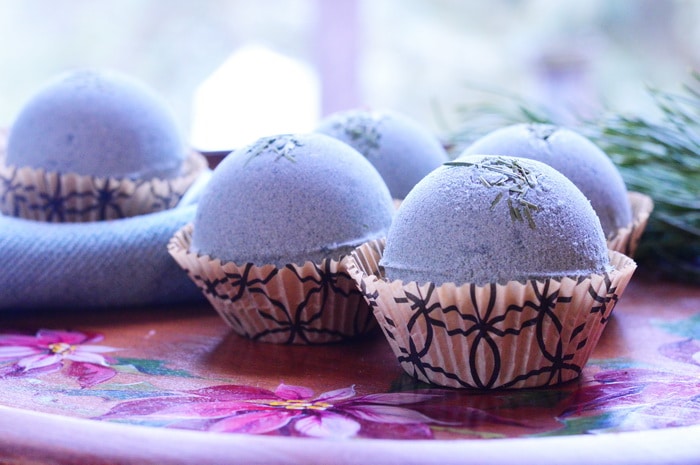 All the rocks are now on your calendar.  Look at the time you have left.  These are the times you have for DIYing.  Make an appointment with yourself now to spend those days with yourself.  Sure you might be able to knit while you wait for your daughter at the Nutcracker rehearsal.  But will you?  Or will you be sewing costumes and doing costume repairs?  Let's be honest.  What do you really have time for?
Looking at the time you have left to DIY in the next 8 to 12 weeks.  Let's make a plan together.  It takes the same amount of time to craft one batch of bath bombs as it takes to triple the batch.  It takes the same amount of time to make and can one batch of elderberry syrup as it does to triple the batch and put it through a water bath canner.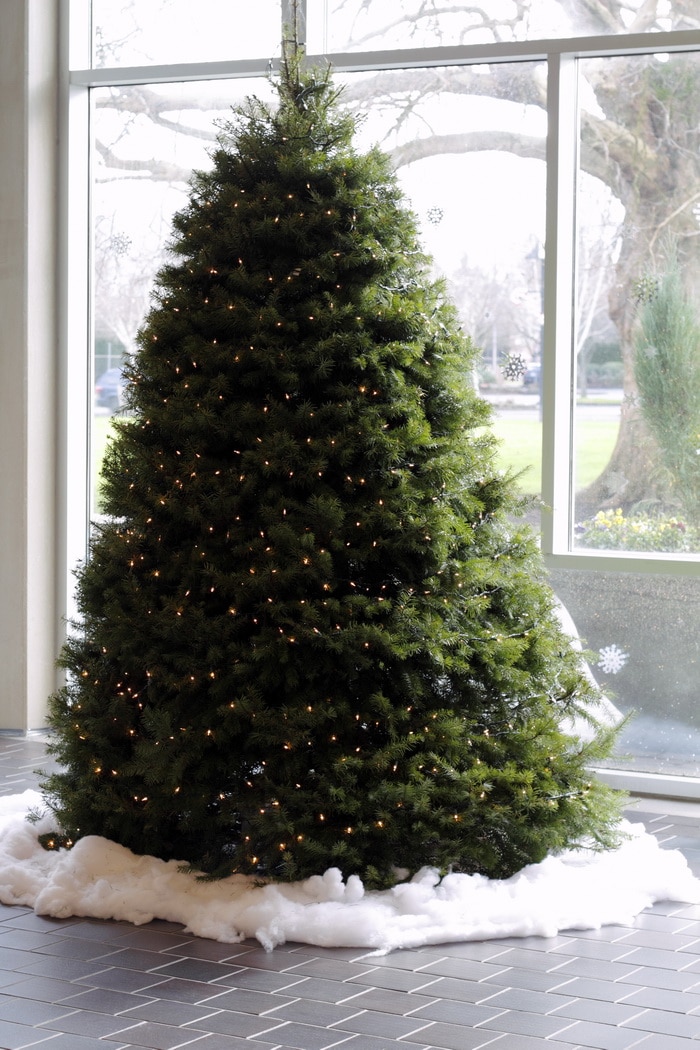 You may have one or two people that you need to spend hours crafting just one gift:  The cable knit sweater for your husband or the baby quilt for your new grandbaby, for instance.  Pencil in the time for those projects around all the "rocks" already on your calendar.  The rest of your DIY time can be invested in smaller projects that delight but aren't a huge time commitment.  There are so many gifts that can be made in an hour or less.  I've added some suggestions at the end of that free resources I mentioned,  to inspire you.
Now let's get in touch with your favorite things about this time of year.  Among all the rocks we want to make sure that while you are creating awesomeness for others you don't neglect the things that feed your soul and spirit.  Once you decide what's important to you write it on the calendar, too.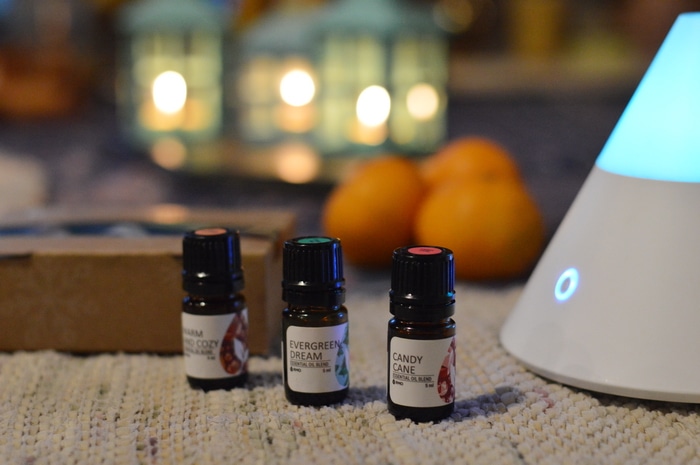 Download your copy of the 2019 Christmas Planner
Grab more time management support by downloading the free 2019 Planning Your DIY Christmas Workbook and get those big rocks in place now, so that you can make the most of the time you have to create JOY and be awesome this holiday season.
This Seasonal Workbook will help you plan your holiday season to ensure that the things that are most important to you are included in your holiday plans.  You'll also find tips to reduce your expenditures during the holiday season and an updated list of DIY gifts that are inexpensive and easy to make.
This is a free workbook that is full of journaling prompts and gift ideas so that you can make this year's holiday season meaningful for your family while reducing the last-minute stressors that can easily steal your JOY.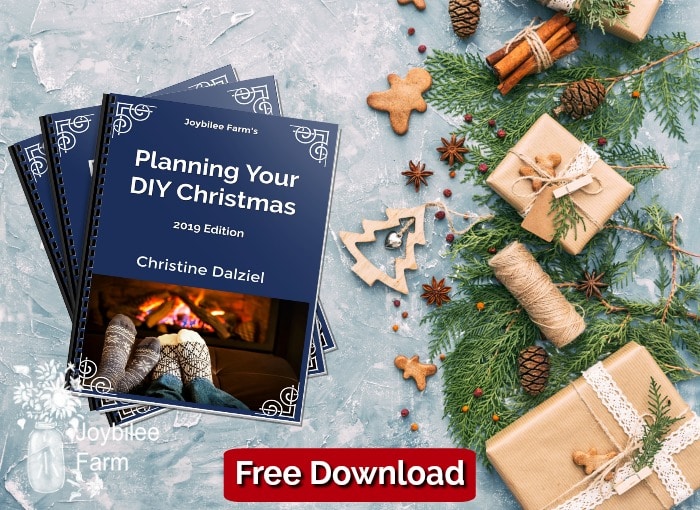 Grab your copy of the 2019 Holiday Planner by clicking on the red button below, and get on the "permanent nice" list, so you can get the best tips and DIY projects to make your Christmas and Holiday season the best, stress-free holiday yet.