National Hot Breakfast Month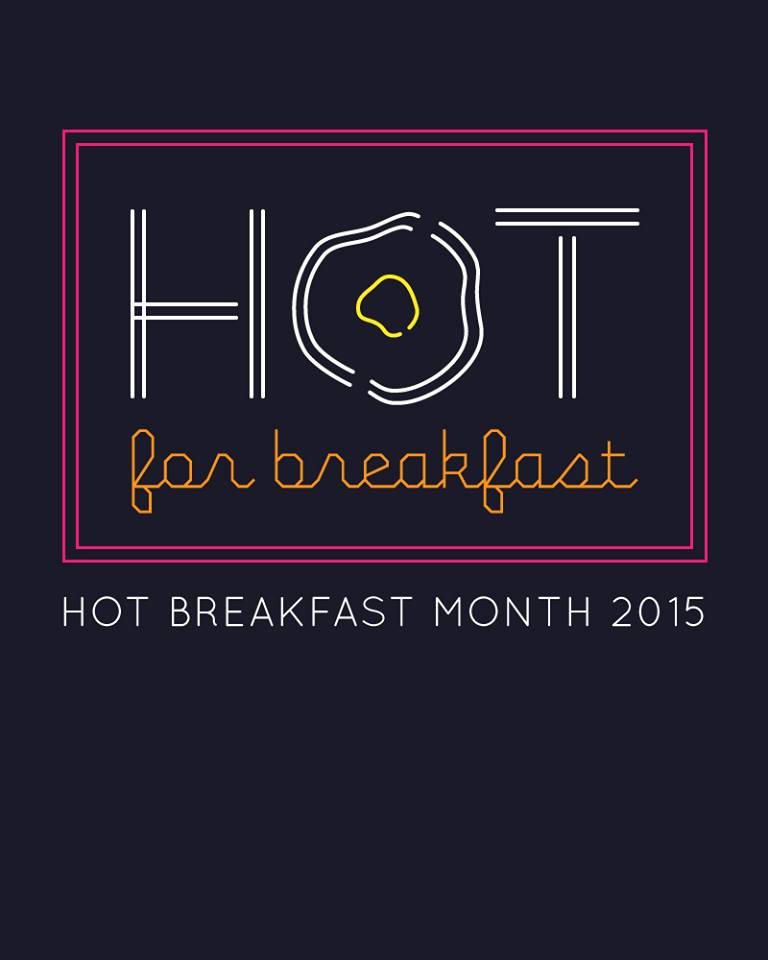 It's National Hot Breakfast month. I've teamed up with 9 other bloggers to bring you 10 hot breakfast recipes each week to inspire your creativity and get you past toast, cold cereal, or instant breakfast, as you start your day. Today's recipe share is gluten free cereal with figs and almond butter. But first, I'd like to talk about family favorites – this week's theme for Hot Breakfast Month —  and family rituals.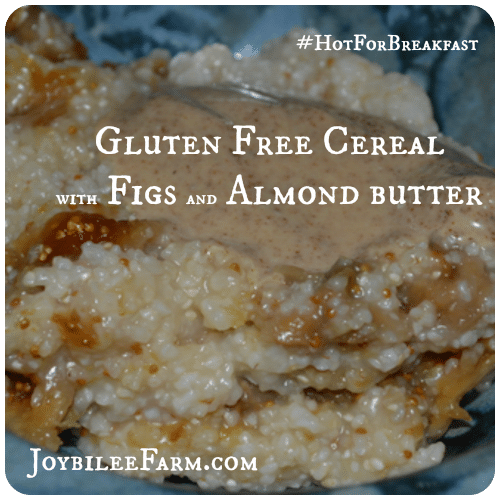 MY LATEST VIDEOS
Mr. John Dalziel and scotch oatmeal
I want to introduce you to a person that I greatly respected. Mr. Joybilee's Dad was from "the ol' countrrrrry" of Scotland. Every work day morning for breakfast, John Dalziel, had hot oatmeal with white sugar and milk. Nothing else. He didn't add raisins. He didn't want brown sugar. Don't switch it up for 10 grain cereal or farina. And nut butter? No way! On Saturdays he might have bacon and eggs, or pancakes, or waffles. Muffins were for snacks. He even ordered oatmeal at restaurants. You can imagine that when Mr. Joybilee's parents visited this newlywed couple, they found our eating habits hard to digest.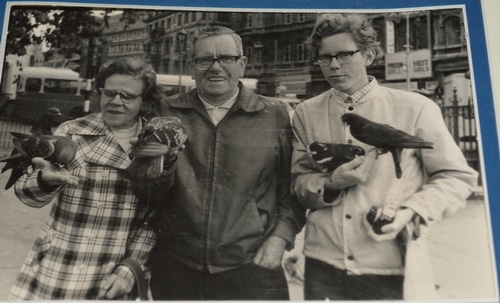 Family favorites can easily become family rituals, so sacred that they get in the way of loving one another. John had dentures. He made strange scowly faces when he ate things he wasn't used to. As an insecure newlywed bride I took those scowly faces as rejection. Silly me. But the worst part was that not a word was spoken. I knew that my cooking displeased my father in law, but I didn't understand why, since I cooked nutritious, whole grain natural food that any crunchy momma would be proud of. It turns out that my healthy, whole grains got under John's palate and caused him pain. His preference for soft oatmeal, mashed potatoes, and white bread came from the fact that whole foods hurt his mouth. But his favorite foods had become so engrained (pun intended) that they had become ritual. You don't change rituals and no explanation is necessary.   Rituals are sacred.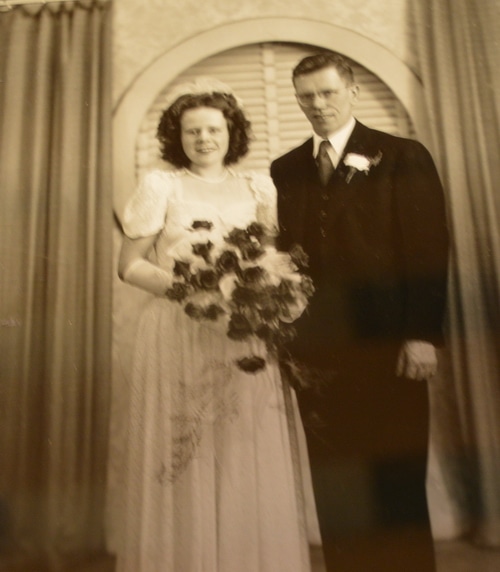 We lost Dad to stomach cancer when my eldest child was 2 years old. He went fast. I regret that I didn't try to understand Dad better, that there wasn't better communication. I wish he had just told me that he preferred mashed potatoes to brown rice or oatmeal to pancakes or waffles. In short, I wish I'd understood his family favorites.
Food rituals and family favorites
You may think that you don't have any food rituals that are so sacred they can cause conflict. But I know that as a cook that focuses on organic, whole foods, grass-fed kosher meat, and raw dairy products, food is a huge separator. Several times my children had friends over for dinner and the child refused to eat my cooking. Once I served pancakes for dinner, as it was "Pancake Day" – Shrove Tuesday — and the guests, two sisters, refused to eat breakfast for dinner. Another time one of Sarah's friends sobbed at my lunch table because her family didn't eat homemade bread and she wanted Wonder Bread, the kind her family ate. Kosher, halal, vegan, vegetarian, SAD, and crunchy can all drive wedges between people and get in the way of loving one another, just as my preference for whole grain toast over "mush" got in the way of loving my father in law, and preferring his needs over my own. The best way to navigate through the stormy seas of food rituals is to talk about them.   But family rituals are so entrenched that we don't even realize the need to communicate.
Sarah has come full circle. In the last few months she's started eating oatmeal for breakfast. She prefers her oatmeal with dried fruit and cinnamon. No milk. No sugar. Her grandpa would be proud. I prefer my hot cereal with nutbutter, and dried fruit. No milk. No sugar. Sometimes I'll add a drop of maple syrup. But honestly, while it may appear on the surface that we are eating the same thing. My bowl of gluten free cereal – brown rice farina with dried figs, and raw almond butter, this morning — doesn't appeal to Sarah who wants oatmeal, dried cranberries, and cinnamon. Food is ritual. "Break-fast" even sounds like a ritual.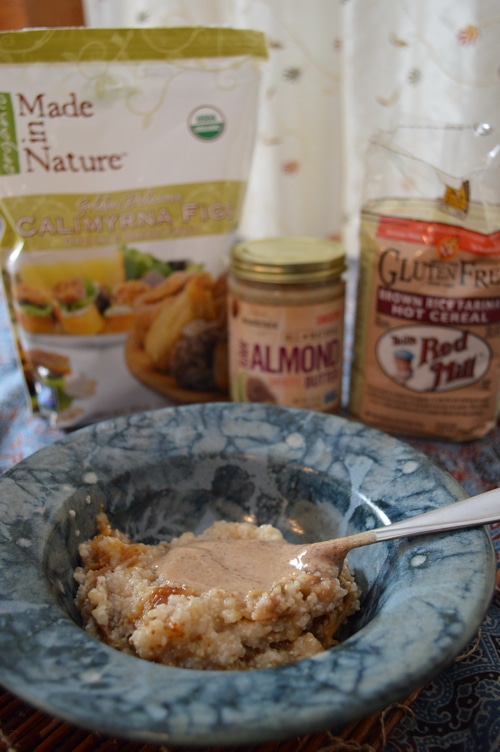 Gluten Free Cereal with Dried figs and raw almond butter (serves 2)
½ cup Bob's Redmill Brown Rice Farina hot cereal
Pinch of Himalayan salt
1 ¾ cups of water
4 Made in Nature Organic Calimyrna figs, chopped
1 tbsp. Woodstock Raw Almond butter, smooth (reserved)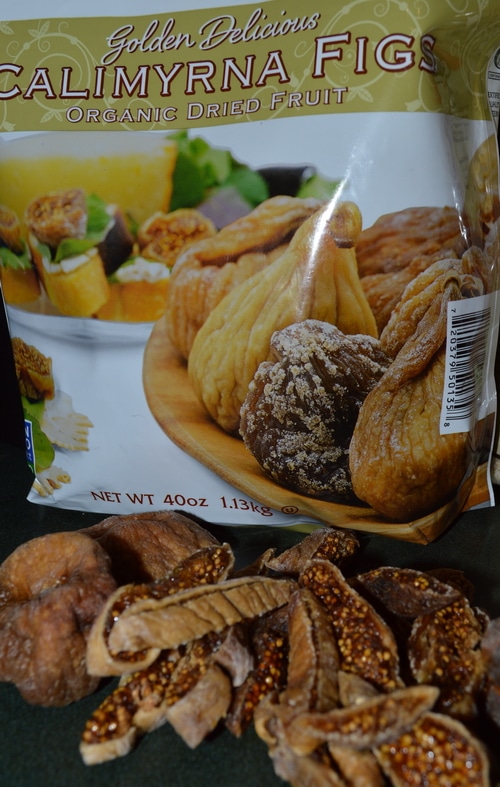 In a sauce pan mix rice farina, water, salt, and chopped figs. Cook over low heat for 15 minutes or until thick and creamy. Stir to keep from sticking. If you notice the cereal sticking to the bottom of the pot, remove from heat, cover, and allow to finish cooking off the heat source.
Divide hot cereal into two bowls. Top each bowl with 1 ½ tsp. of almond butter or nut butter of your choice. Serve.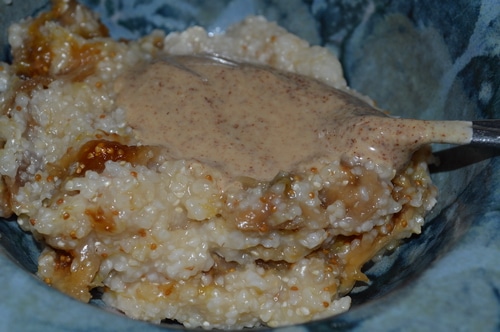 Information about the quality ingredients I used in this #hotforbreakfast recipe
Product disclaimer: I was provided with Bob's Redmill Brown Rice Farina hot cereal, Made in Nature organic Calimyrna figs, and Woodstock Raw Almond Butter for this recipe. Let me tell you my experience with these quality products.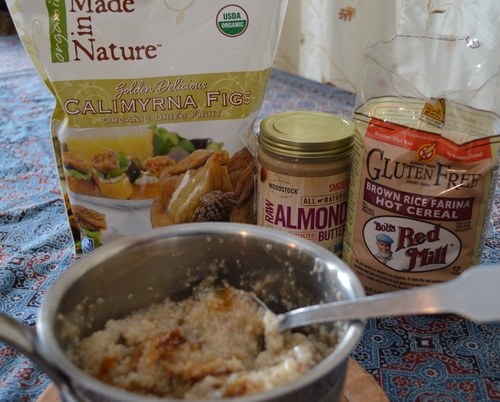 Bob's Redmill produces of some of my favorite whole grain products. Their Brown Rice Farina is gluten free cereal, processed in a mill that is certified gluten free. The gluten free cereal has a similar texture to Cream of Wheat cereal and can be used anywhere that you would use Cream of Wheat Cereal. While most grains are cooked using a 2 to 1 ratio of water to grain, Farina is cooked using a 3 to 1 ratio of water to grain. That means that a small package of Brown Rice Farina goes a long way. The flavour is mild and loans itself to additions of dried fruits, seeds, and nuts. It's a good addition to your breakfast repertoire.
I am so impressed with Made in Nature products. Their dried Calimyrna figs are soft, flavourful, and easy to use. I love them. While I was given this package as part of the Hot Breakfast Month promotion, I will definitely be seeking out this product to use again. The figs are dry on the outside but soft and gooey inside, just like my favorite fig newton cookie. Who needs that cookie shell, when the naked figs are so delicious? For this recipe I cut the figs with scissors to make pieces of fig the size of a large raisin and added these to the farina during the cooking time. The figs are naturally sweet so no additional sugar or sweetening is needed.
Woodstock raw almond butter was a surprise. It was buttery and rich and not over powering like peanut butter can be. The almond butter had separated in the jar with a layer of almond oil on the top and denser almond butter in the bottom. But it was easy to stir the oil back into the almond butter, before measuring out a spoonful to top the cereal with. The taste is very mild. This would be a unique addition to cookies, and savory sauces, too.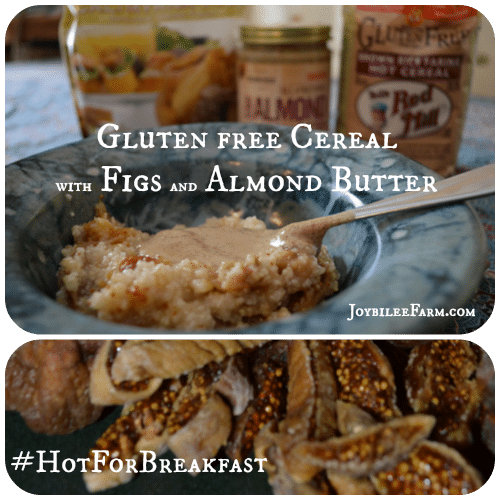 Family favorites can become rituals that drive a wedge between people. If I was serving this for guests I would make the cereal without additions and serve the additions in bowls on the table for my guests to choose their own cereal toppings, much like Angi of Scheiderpeeps did in Hot Cereals for Breakfast. Since I'm only cooking for the two of us, it's just easier to put it all in one pot and cook it quick.


Be sure to check out my #hotforbreakfast partners and their amazing recipes: Jess at 104 Homestead – Jami at An Oregon Cottage – Susannah at Feast & West – Kathie at Homepun Seasonal Living – Tessa at Homestead Lady – Chris at Joybilee Farm – Sheila at Life, Love, and Good Food – Lynda at Me & My Pink Mixer – Annie at Montana Homesteader – Angi at Schneiderpeeps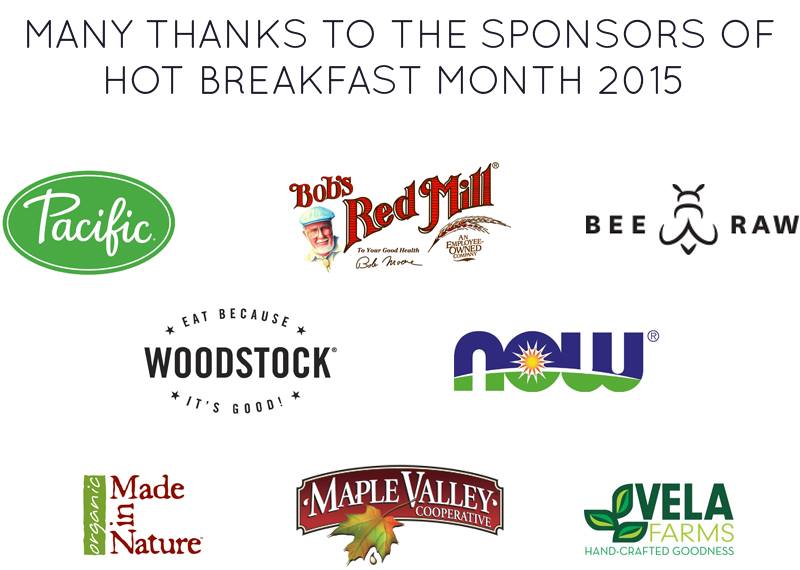 The following companies generously sponsored various #hotforbreakfast month projects.  I may not have used all of them in my recipes, but this project is in no small part thanks to them and their incredible contributions: Bee Raw, Bob's Red Mill, Made in Nature, Maple Valley Syrup Cooperative, Now Foods, Pacific Foods, Vela Farms, & Woodstock.
Your turn:
What's your favorite addition to hot cereal for breakfast?  Leave a comment.