Make your own linen spray
Do aerosol air fresheners make you gag?  Do those smelly solid air fresheners give you a headache?  How about the spray starch aerosols? Oh, you haven't even seen a can of spray starch in decades?  Yeah, I know.  I haven't had one since the 1980s when I discovered this awesome DIY spray that takes the place of room fresheners, and those spray starch cans, too.  And its cheap, easy, and sustainable.  In fact its so easy that I keep forgetting to make some and take a picture, so I can actually tell you about it.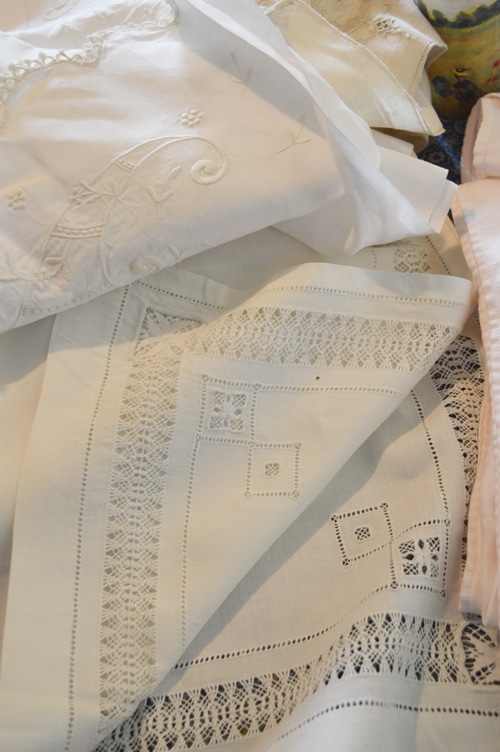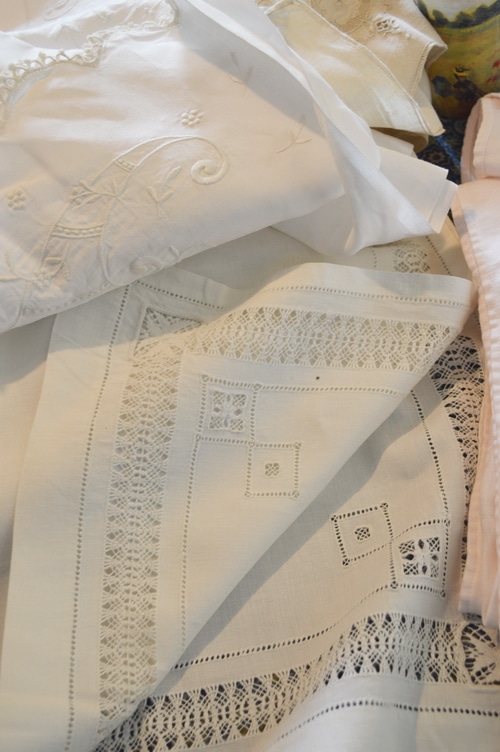 My secret, super-easy Linen Spray and Room Freshener Spray
The word "Linen" is universal for household textiles.  Woven tea towels, sheets (bed linens), table cloths (table linens), and even bath towels are all referred to as "linens."  However, today none of these items are commonly made from linen fiber — the long, smooth fibers of the flax plant, usually called linen only when the fiber are over 12 inches long and spun into thread.  The term is universal for household textiles because, before the introduction of cheap synthetic fabrics, household textiles were commonly made from linen or a blend of linen and cotton.  100% linen towels are no longer common, but linen tablecloths and napkins can still be found in thrift shops and antique stores.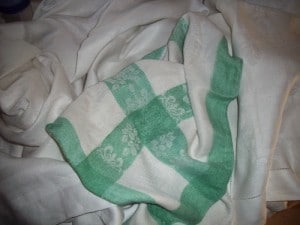 Who irons these days?  Its true that ironing, although way easier today with our modern, plug into the outlet, steam irons, than our great grandmothers had it.  It isn't done commonly.  So I'm not going to convince you that you should start ironing again.  But if you decide you want to enjoy the luxury of a crisp, vintage linen tablecloth on your dining room table, learning to iron it properly may be a skill that you enjoy.

MY LATEST VIDEOS
How to iron linen
Linen needs to be ironed while still damp.  If you happen to have a cold mangle in your cleaning cupboard, you won't need a steam iron to give your linen a smooth, crisp hand.  But, if like the rest of us, you didn't keep great grandmother's mangle, you can still get the smooth, crisp feel with a steam iron, and damp linen — hold the chemical spray starch though.Even well washed linen contains natural pectins still in the fiber, which will stiffen when the cloth is ironed when damp.
You can keep your linen damp by line drying it and bringing it in before it is quite dry and immediately ironing it, before putting it away.  I'm not that organized though.  And usually the wash is being brought in while the table is being set for dinner.  Not exactly the best time to haul out the ironing board and plug in the iron.  So I resort to plan B — utilizing DIY linen spray.
DIY Linen Spray and textile freshener
1 1/2 cups of filtered water (use distilled water if you will be storing this more than a week)
1 tsp. (5ml) Lavender e.o.
Spray bottle
This will keep a long time without going bad, when made with distilled water, or water filtered with the Berkey filter.  Warning, if you have well water that leaves a stain in your toilet bowls, I recommend that you use distilled water for this recipe.  The minerals that stain your toilet bowls (calcium, maganese, or iron) can stain your textiles when you iron them when damp.
Fill your clean spray bottle with warm water, add your lavender e.o.  Shake well.  Its ready.  Shake before using.
How to use this for Ironing
To use for ironing, spritz the area of cloth you are about to iron.  Iron and linen will smooth out and smell wonderful.  You can use this on other clothes that you are ironing, too, not just on linens.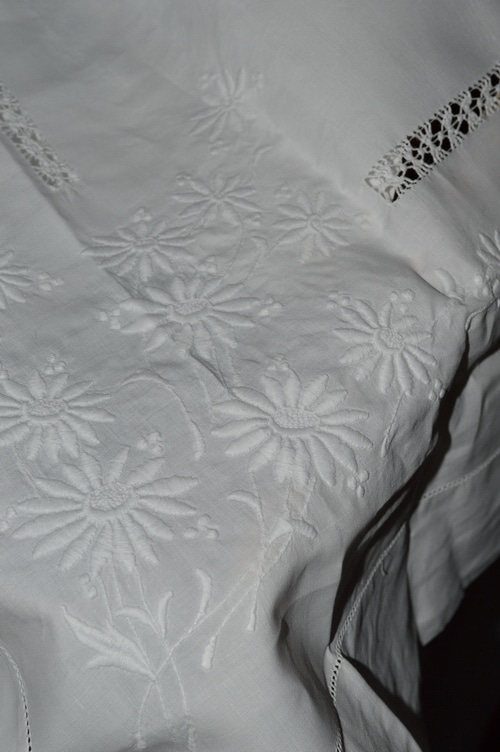 How to use this for freshening household linens
This spray can be used on sheets, towels, table cloths, and napkins in your linen closet.  It repels moths, and keeps the textiles fresh.  Hanging bunches of lavender in the cupboard also works to keep the textiles fresh and sweet smelling.
Spray the sheets and pillow case when you make the bed in the morning.  The dampness will go by bedtime and you will induce sweet and restful sleep.
Spritz the bath towels and keep the bathroom smelling fresh between cleanings.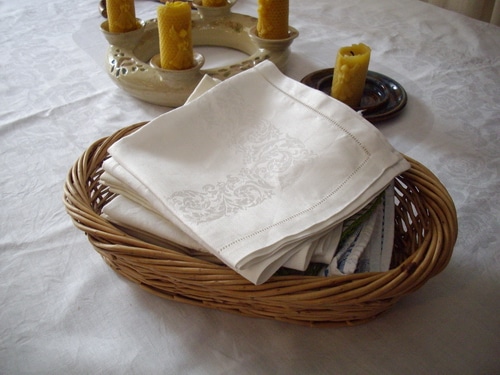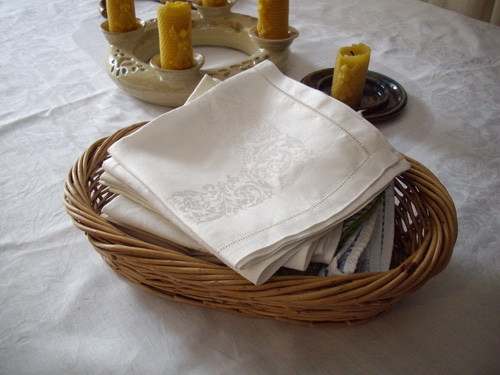 How to use this for freshening your home
Gently mist the air in your home to freshen it, with the DIY Linen Spray
Spritz fabric covered couches, and chairs, cloth curtains, and carpets to clean the air and remove the "dead" air smell in your home.
Burn beeswax candles during your dinner hour, to add negative ions in your home and remove toxins, and bacteria and improve the indoor air quality.  A crisp, smooth linen tablecloth, and bees wax candles might just make you want to cook from scratch every night.
This will not mask pet odours or remove the odour from pet accidents.  You'll need to do a thorough cleaning for that. But once you've cleaned spritz the air to maintain the freshness.
Don't like the smell of lavender?  Other essential oils can be used in the place of lavender in this recipe.  Some of the effects will be different.
 Get more DiY recipes
Get more DiY recipe like this one delivered free to your inbox.  And enjoy my free e-Book, as a thank you for subscribing here.