Chocolate Zucchini Bundt Cake and more ways to use it
Chocolate zucchini cake is a tradition at Joybilee Farm. Zucchini season is short in zone 3. Every zucchini from the vine is a gift. Over the years, I've saved my own zucchini seed so that the vines I have now will flower and produce fruit even with cold nights. They aren't frost hardy but it can get as cold as 2C and we'll still get zucchini. And just in case we get frost in July or August, I cover the plants with cloth row covers — a heavy version that gives me up to 5 degrees of frost protection.
What do I do with all that zucchini? Zucchini noodles, zucchini-potato latkes, dehydrated-grated zucchini for winter soups and thicker tomato sauce, zucchini lemon bundt cake, zucchini blueberry loaf, and this family favorite chocolate zucchini cake recipe!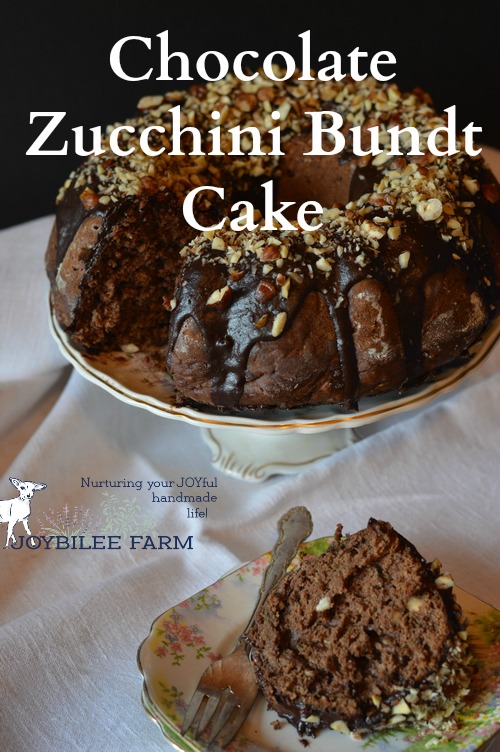 Chocolate Zucchini Bundt Cake
You'll need a bundt cake pan for this. I love the assorted shapes for bundt cakes available on Amazon. My bundt cake is a porcelain lined pan by Paderno – no aluminum or Teflon™ coating. It holds 6 cups of batter with room for the batter to rise. If your bundt cake pan is smaller, place the additional batter into muffin tins. (I love the different bundt pan shapes that Nordic Ware produces. This is the one I got for Sarah.)
Oven: 350°F, 45 minutes
Serves 12
Ingredients: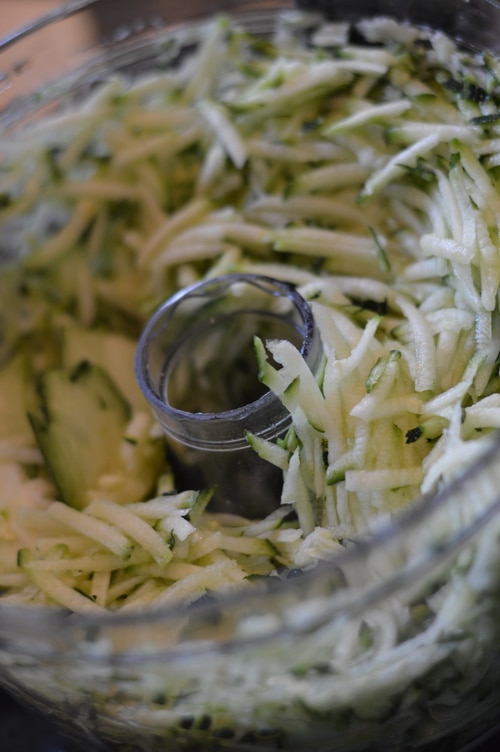 Cake batter:
3 cups of shredded zucchini
¼ cup butter
3 eggs
1 cup of organic sugar
1 cup of milk
3 cups of flour
2 tsp. baking soda
1 tsp. cinnamon
2 tsp vanilla
½ cup cocoa powder
½ cup hazelnuts, coarsely chopped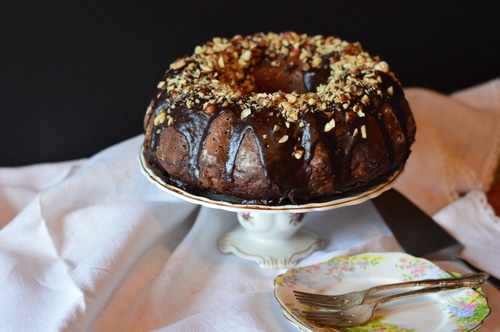 For topping and glaze:
2 tbsp. hazelnuts, coarsely chopped and toasted (for topping)
¼ cup butter
2 ounces dark chocolate, melted
¼ cup organic sugar
Grated orange peel
Method:
Cream together butter and sugar. Add eggs one at a time and beat well after each addition. Stir in zucchini and milk. Add cocoa, cinnamon, and vanilla. Mix well to fully blend the cocoa powder so that there are no lumps of powder in the batter.
Add flour and baking powder, stirring just enough to fully blend. Fold in hazelnuts.
Prepare a bundt pan by buttering the sides and centre tube. Flour the pan. Pour batter into the pan. It should fill the pan by 3/4s, allowing room for the cake to rise.
Preheat oven to 350°F. Bake the cake for 45 minutes or until a tooth pick inserted halfway between the side and the center comes out clean.
Cool on a rack for 15 minutes. Loosen the cake from the sides and centre of the pan using a dull knife. Turn the cake out onto a plate to finish cooling.
To Make the Glaze
In a saucepan melt the butter. Stir in sugar and simmer over medium heat. Stir in dark chocolate and continue stirring until chocolate is fully melted. Add orange peel.
Drizzle with chocolate-orange glaze over the cake while it is still warm. Sprinkle the glazed cake with additional chopped and toasted hazelnuts.
Allow the cake to cool completely before serving.
Serves 12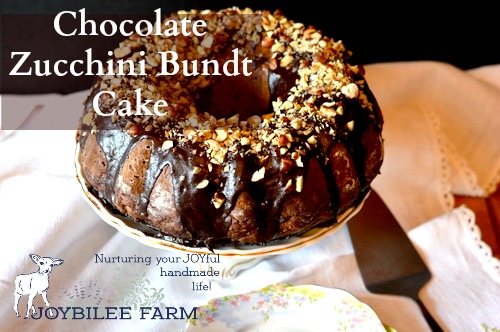 No More Wasted Zucchini
Chocolate zucchini cake is just one way to use up that generous and prolific zucchini harvest.
Here's a few more zucchini recipes to try:
Zucchini Lasagna from Timber Creek Farm
Lacto-fermented Zucchini Sticks by Learning and Yearning
Zucchini Chips by My Healthy Green Family
Zucchini Hamburger Relish from Attainable Sustainable
Cheesy Garlic Zucchini Bread from Common Sense Homesteading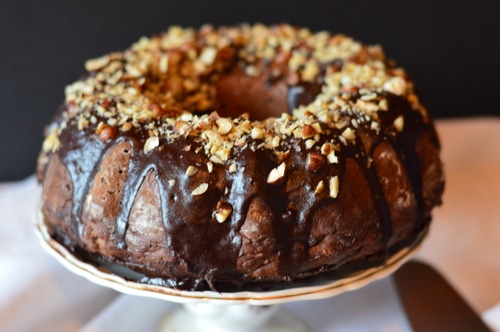 And Zucchini for dessert…
Zucchini Bread in a dutch oven by Learning and Yearning
Another zucchini bread recipe plus a medley of zucchini recipes to add to your repertoire from Reformation Acres
Zucchini Gummy Candies by Common Sense Homesteading
Zucchini Walnut Cookies by Homespun Seasonal Living
Zucchini Brownies by Homespun Seasonal Living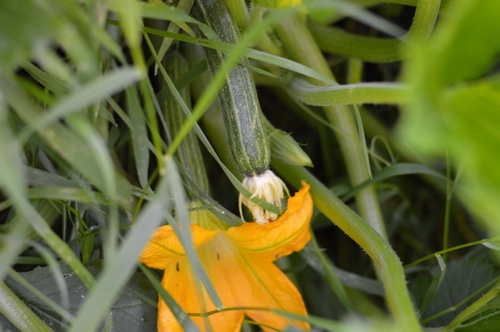 And more zucchini recipes:
Plus over 100 new zucchini and summer squash recipes over at The Family Food Garden. Don't give away all your zucchini when you can enjoy it like this!
Save
Save