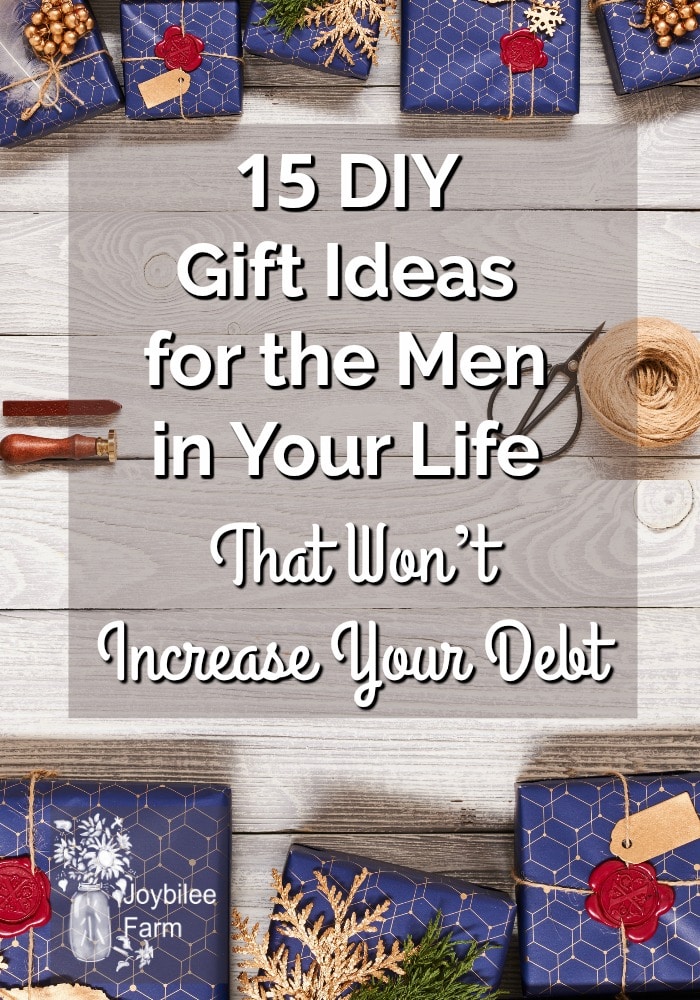 Yesterday I wrote about not painting the town black on black Friday, but rather making your own Christmas/Holiday gifts, supporting local artisans and local farmers, or buying from local owner operated stores in your own community.
The Men on your list are some of the hardest to make gifts for.  In this article I want to give you some gift ideas that you can make for the men in your life.  These gifts are mostly free or take a small investment in yarn or recycling.  All can be made in a few minutes to a few hours.  And you will have the joy and pleasure of the creating, as well as the joy of giving.
For the man who spends a lot of time outdoors:
1.  Fingerless gloves
Knit them from your own hand-spun wool.  If they are likely to get really dirty from hay or straw, don't knit them out of angora or merino.  Use a good lustre wool that's still non-itchy and combine with mohair for strength.  You can make a pair in a week or less.  Use a natural coloured wool — grey or brown for a sturdy, masculine pair.  If they will get a lot of hard wear, I like to use a 3 ply yarn and spin it worsted.  Made from well spun worsted yarn, these will last a long time.
If you are buying your yarn, use a 100% wool or wool blend yarn.  Wool keeps you warm even when wet.  Need a pattern.   You can download an e-book from Interweave Press. Be aware that Interweave will spam you with advertising so use a different e-mail account than the one you use everyday.
2.  Hat 
If you live in a cold, windy area, consider making your hat with ear flaps that tie under the chin. If you make it from your own handspun, use a 2 ply sport weight yarn and cast on 80 stitches.  Again use wool, or wool blends.
Here's some links to free knitting patterns to get you started:
Canadian Living Index of free knitting patterns
Lion Brand Yarn Index of free knitting patterns
(you'll have to sign up with your email for this one but the catalogue of free patterns is extensive.  Don't use your regular email address)
3.  Wool Socks
A 60 stitch wool sock from sock yarn will last through many wearings and keep his feet warm and dry in boots.  Wool blended with nylon or mohair makes a well wearing sock.  To give it extra life, pull up tight on the sole stitches, as you are knitting.
4.  Wall Art
A framed, enlarged photograph of his favourite hiking/cross country skiing spot.  If you can draw or do water colours, consider painting a picture of his special spot and framing it for the wall.  It can be abstract, just suggesting the place.
5.  The ubiquitous coupon book:
Consider the audience and if you can follow through, before taking on this gift idea.  A coupon book offering a massage, work doing a job he hates, his favourite dinner with candlelight, baby sitting, time at a museum, park or a wine tour.  Try to avoid the mall or the bar — it goes against what you're trying to accomplish.
For the book lover or music lover:
6.  Record a book or musical performance
A recorded book for him to listen to on his commute — you can get a library book that you think he'd enjoy, read it aloud into a microphone on your computer, edit it using audacity, a free open source audio editing program.  Save it in the format that he can listen to — A WAV file for a CD player or mp3.
7.  E-books
Download free online books that will encourage him in his hobby.  Put them on a thumb drive, or print them out and bind them into a book for him to read.  If he's a non-reader consider recording them for his commute.
8.  Sew a cover for his gadget
Make a cover for his electronics — Kindle, I-Phone, Cell Phone, Blackberry. Pad it and make it sturdy to protect his device.  This is a good use for older leather (a ripped leather coat?) or felted wool.
9.  Kindle books for free
Download the free Kindle app for your computer and pick out a dozen free Kindle Books for his reading passion — Add a coupon to download the app to his device and transfer the books.  Wrap it up in paper that you've printed the book covers onto.
Kindle introduced a Kindle library for those with both a kindle and an Amazon Prime Account.  Books available include best sellers and older classics.  You can borrow the books as long as you want, but you are limited to one book a month.
Kindle Touch 3G, Free 3G + Wi-Fi, 6″ E Ink Display – includes Special Offers & Sponsored Screensavers
For the Weekend Warrior:
10.  Candy is always good. 
Cook up some of his favorite candy – peanut brittle, almond roca, carmel corn, pulling toffee.  Package it in small 1/4 lb. (100 gram) bags and tie with a ribbon.   Place it all in a basket with the TV schedule, or a deck of cards and a crib board.
11.  Make a game board
My friend Connie is weaving a checker board and cutting out some pieces from wood.  There are other ancient games that you can create the board and the pieces for.  Be sure to include instructions.
A fun strategy game for the chess player in your life is "Goats and Tigers" (from India) or Bagh Chal (from Nepal).
Check out Board Games of the world for more ideas.  Think about creating the board game on felt, cloth or leather.   Thread a piece of braided cord through the edges of a circular board to make a pouch that will hold the game pieces.  This makes a beautiful and thoughtful gift that can be stored in the glove compartment and taken into the coffee shop for impromptu matches, without the emotional involvement of chess.
Use polished local stones, clay, polymer clay, sanded and waxed local wood, or disks of felted river stones, in two different colours.
11.  Desk organizers
Create a Desk organizer from fabric, card board and recycled containers.
In the old days it was a blotter, pen holder, and paperclip cup, but today consider creating a mouse pad, File organizer, box to hold the thumb drives, or digital cameras and the Flip recorder.
12.  A lap robe or couch blanket
You can use recycled fabrics, yarn or even felted thrift store sweaters to pull together a pretty, warm and cosy lap blanket to keep him warm while he relaxes at the end of a winter day.
13.  A car emergency kit that includes snacks.
See my article on putting together a bug out bag, to give you a starting off point.
14.  A bugout bag
This makes a great gift for your sons, when they launch into adulthood and are making ends meet on their own.  Include emergency soups, granola bars, and ramen noodles.  Add light sticks, an extra pair of socks and underwear, a small solid fuel stove (you can make one with wax, and cardboard in a tuna can), a multi tool, a fire starter, a pot and a few water bottles, along with an emergency blanket.  Broaden it with the S.O.S. survival guide.
15.  Knit a Dicky
A Dicky will keep your man's neck and chest warm in the great outdoors, without adding bulk.  These are especially good if he works around machinery where a scarf could get caught and cause him injury.
And a bonus for the whole family to make together this weekend:
An advent calendar that uses your own photos, and a template from Kodak.  Make it this weekend with the kids — takes less than an hour —  and have it ready to go December 1st.
Put one together for Grandpa with pictures of his grand children behind the "doors".  He'll be so impressed.  After the holidays it can be framed and put on the wall.
If this is your first time here, check out the Start Here page to see what this website is all about. And if you found this article helpful please share it with your friends, link to it on Facebook, tweet about it on Twitter. Send me some link love and I'll return the favour.
Your turn:
What easy to make gift ideas for men, would you add to this list?  Have a favorite blog post with a gift idea for men?  Link to it in the comments.  Thanks for sharing.
This article is part of the  Frugally Sustainable:  Frugal Days, Sustainable Ways #3