Here's a tutorial with the secrets to successful candy making at home.
And here's our family Almond Roca Recipe or Almond Toffee:
Almond Roca Recipe
1 lb. butter (don't substitute margarine for the butter)

2 cups brown sugar
2 tbsp. honey
1/3 cup cold water
1 cup blanched and slivered almonds
1 1/2 chocolate chips or dark chocolate melted over a double boiler (ensure that no water or steam gets into the chocolate or it will seize)
Mix butter, sugar, water and honey together in a large, heavy pan.  Cover and boil for 5 minutes.  Remove the lid and wash down the sides of the pan with a pastry brush dipped in water.  Do not stir the mixture.  Insert candy thermometer.  Cook until the candy thermometer reaches 290F — cook to 300F if you prefer a butterscotch toffee base.  Remember to adjust the temperature to account for your elevation, by subtracting 2 degree F for every 1,000 feet in elevation above sea level that you live.
*** I wanted to tell you a bit about a very special project I'm part of. This special offer is only available till Monday and includes my brand new course, The DIY Herbal Apothecary. Check it out. ***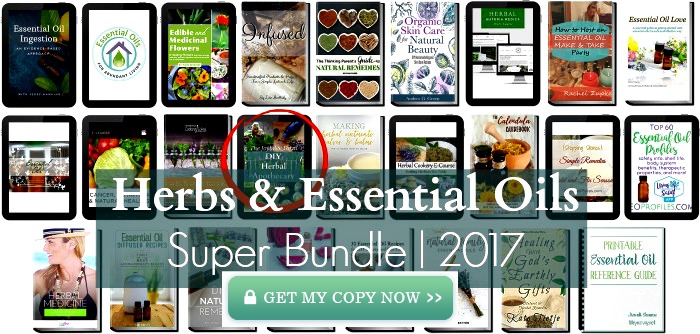 **************************************
Stir in almonds.  Pour onto a well buttered baking sheet and spread out thinly.  Allow to cool for a few minutes until a crust forms on top.  Spread melted chocolate on top, sprinkle with more almonds, if desired or decorate with a small amount of white chocolate.  Allow to cool over night.  Break into pieces and package in 1/4 lb. gift giving bags.  Makes 1 1/2 lbs of Almond Roca.
Enjoy!
This is part of an ongoing series of frugal, sustainable, hand made gift giving ideas.  You can see more in the series here.
If this is your first time here check out the Start Here page.