Wild edibles are survivors. Weeds grow deeply into the soil, breaking up hard pan and drawing up vitamins and minerals into their leaves, and flowers. You can tap into those minerals and vitamins while you are tending your garden this summer. Don't waste wild edibles. Eat them or preserve them for winter. Here's 5 ways to preserve wild edibles so that you can benefit from their vitamins, protein, and minerals. They are free and abundant all around you. So forage for the wild edibles and preserve them for winter, as you preserve your garden harvests.
Last summer instead of pulling chickweed, plantain, and dandelions and feeding them to our chickens and goats, or just letting them dessicate on the pathways of my garden area, I harvested them for food. I dried them in my dehydrator, ground them with olive oil, tossed them into soups and stews, and found as many ways as I could to utilize this abundant resource on our zone 3 homestead. The weeds were prolific, showing me the fertility of my garden spaces. And we tried to harvest as much of the abundance as we could. Even with diligence, we barely took 10% of the abundance that was evident.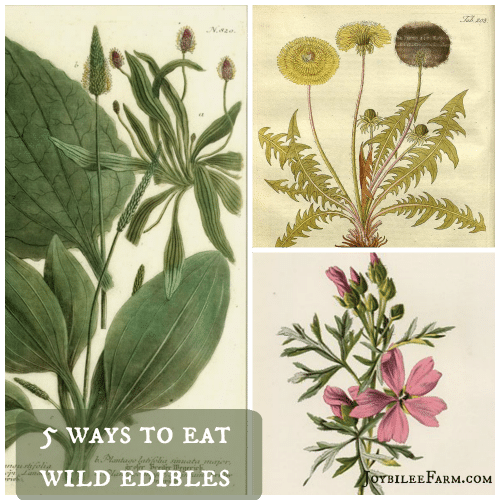 While there are many wild foods, in this post I am focusing on wild edible greens, but the same principles apply to wild edible mushrooms, and wild fruits. So consider all the wild foods and wild medicinal plants around you and consider how you can improve your use of these resources, while you improve your families nutrition.
Harvest conscientiously
And please harvest intentionally and ethically so that the plants will be around for many generations. Leave some to reseed for your grand children.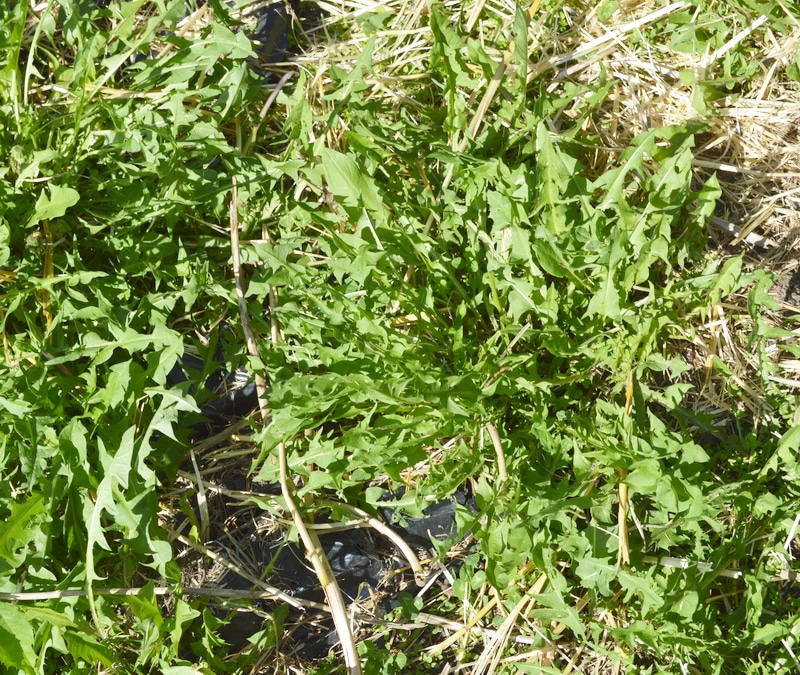 Preserving wild edibles
Of course you could just add them to your green salads all summer long. But here are 5 fresh ways to enjoy wild edibles all year.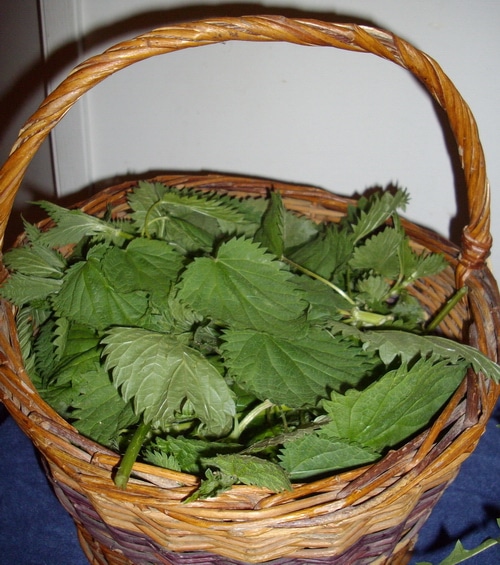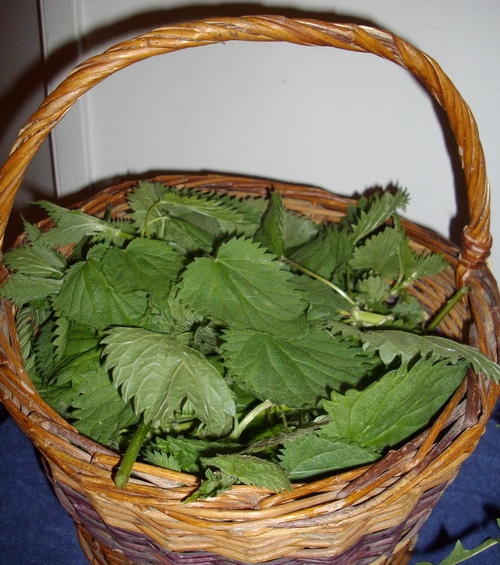 How nutritious are wild edibles?
Check out this chart and discover how nutritious those weeds really are. Start looking for creative ways to utilize them in your cuisine this summer.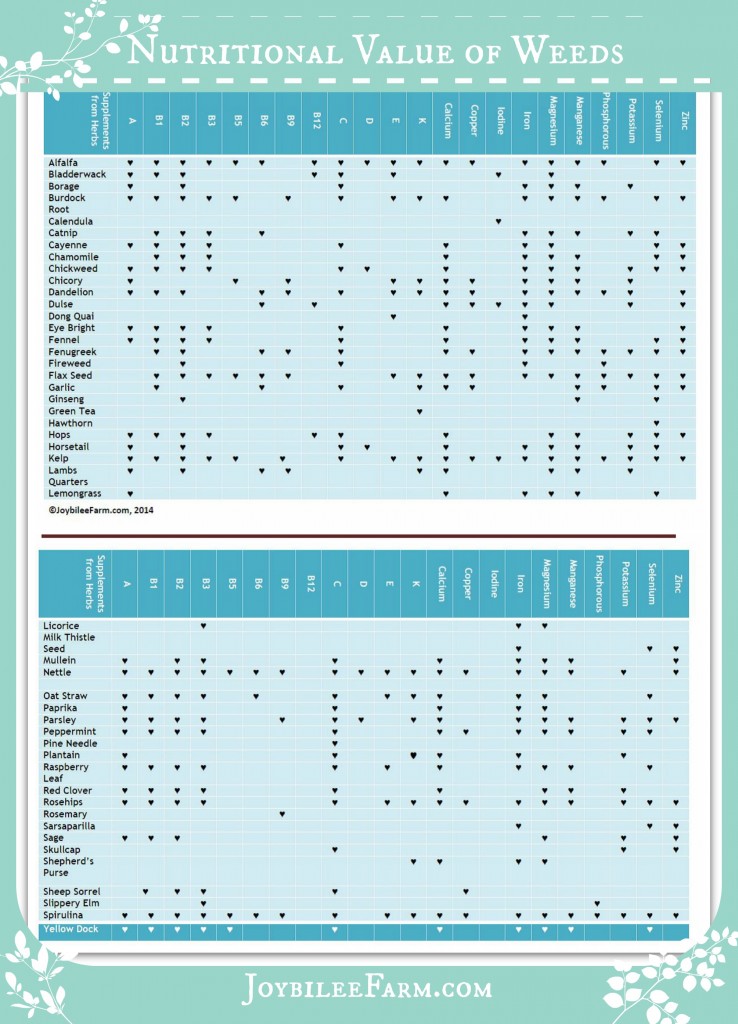 Caution: Only use weeds that you know have been grown organically. Weeds sprayed with pesticides and herbicides, or weeds close to roadways will be contaminated with heavy metals and other poisons. If you want to harvest wild edibles on private land, always ask permission before you harvest. Many people will be happy to let you harvest their weeds. Be very sure that you know that wild edible that you are harvesting. Never taste-test it to see if it's poisonous or edible. If you are a beginner, ask an experienced gardener or food forager to help you identify the weeds the first time you try to forage. Or get a good field guide for the weeds in your area and take it with you on your foraging hikes. I can't stress enough, that you really need to coreectly identify the weeds before you harvest them. So take the time to read a field guide to weeds or take a workshop from your local college or take a class in a local park.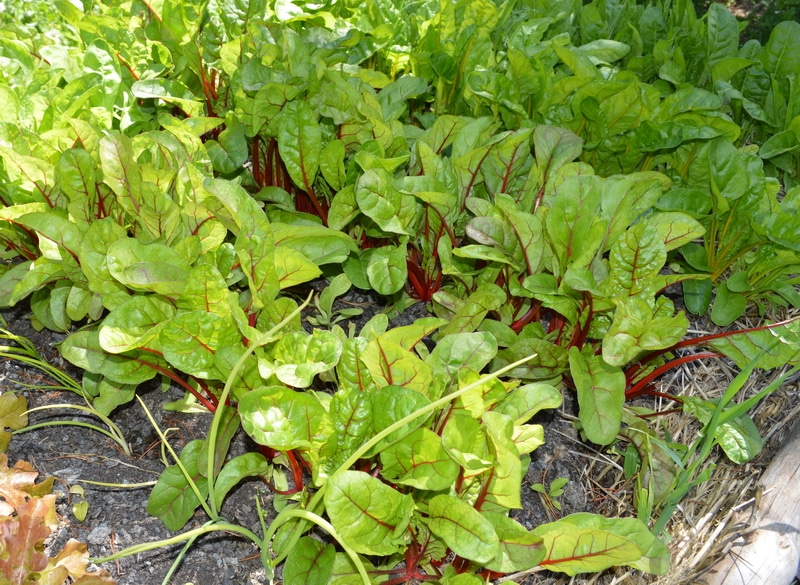 For more information on the nutritional value of wild edibles:
Nutritional Herbology : A Reference Guide to Herbs
Mushrooms: Cultivation, Nutritional Value, Medicinal Effect, and Environmental Impact
The Wild Wisdom of Weeds: 13 Essential Plants for Human Survival
Weeds of the Midwest United States and Central Canada
Your turn:
I hope you'll look at your weeds with fresh eyes, now that you see how nutritious they are and how easy it is to preserve their mineral rich goodness. Leave a comment and tell me your favorite way to preserve wild edibles.