This should be requisite reading for everyone whose job calls for public speaking.
If you are a homesteader you have a story to tell.  If you live in a rural community you will be called on to tell it.  Sometimes over and over again.  And the better that you can tell your story, the more effective you will be as a speaker, and as a homesteader.  Telling your story helps build bridges to other people — customers, friends, politicians, city workers, veterinarians, and neighbors.  The better the bridges that you can build, the more effective you will be as a homesteader.  This book will help you tell  your story more effectively.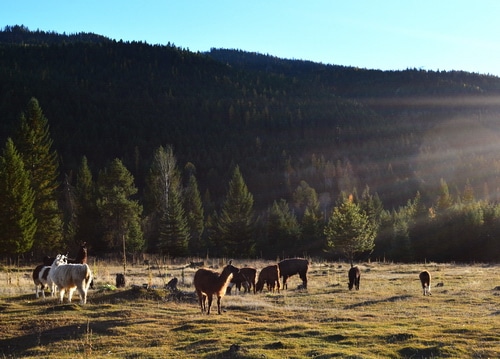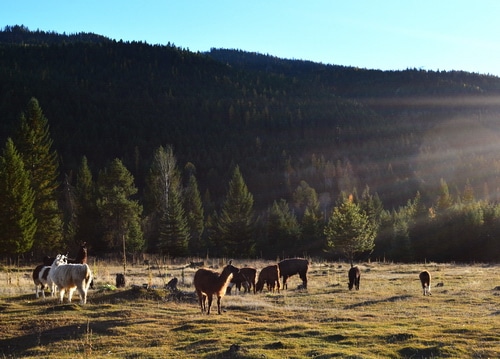 The Art of Story Telling, easy steps to telling an unforgettable story, by John Walsh (Chicago: Moody Publishers, 2014) is a practical book that will improve your public speaking and save your audience from being bored to tears.  Recall the last time you sat through a business meeting, do you remember the annual report?  What about the last sermon you listened to, can you recall the scripture reference and the application? If you answered "No" to both questions, you aren't alone.  Audience attention is liable to wander when speakers present facts, figures, and pedagogy.  On the other hand, when these same facts are served in a story, lives change. This book will help you garner the attention of your audience and keep it through the art of storytelling.   John Walsh is a master story teller and this book is full of captivating stories of people who learned to tell stories in public and captivate their audiences. The Art of Storytelling: Easy Steps to Presenting an Unforgettable Story
My MIL took a workshop once that taught her how to tell "tall-tales." Believe me; she didn't need the extra help, or encouragement. But I think she would have loved learning from Mr. Walsh.  He has a positive, helpful, and encouraging tone.  It makes you feel like, no matter how shy you are or how much the kids at school laughed at you when you spoke up, or even if you've been forbidden to speak by virtue of your sex, – you can do this — out loud.  In fact, you are already gifted in story telling because you are human.  Now you can encourage and master this gift, easily, with the help of this book.
Mr. Walsh opens the book by telling us about a Moses experience in his life.  Master storyteller, John Walsh had a call to public speaking.  He also had a conflict.  You see, Mr. Walsh stutters.  We meet John Walsh, the shy stutterer, when his calling is confirmed by a miracle in the pulpit. He gives his first message from the pulpit without stuttering – for the first and last time in his life.  He is clearly a man who understands the insecurities and embarrassment that public speaking brings to you or me.  And he has overcome these insecurities in order to tell his stories right through his speech impediment.
Each chapter has exercises and Mr. Walsh promises that if you work through each exercise in turn, you will master skills that will make you a better story teller for life.  That's an amazing promise.  Story telling isn't just for librarians and Sunday school teachers.  So many meetings, business presentations, reports, and workshops would be enhanced with stories told with purpose.  Facts would be made memorable; lives would be enriched; meetings would be less torturous with better story telling.  This was news to me.  As I was reading I thought of a lot of lectures and meetings that I sat through that could have been less lifeless and pedagogic with the tips in this book.
The book is organized around 14 steps to crafting an unforgettable story.  The first nine steps are the basics in creating a story that is ready for an audience.  The final 5 steps are for those who want to take their stories to the mastery level, those who want their stories to captivate their listener and be remembered for a long time.
The Fourteen Steps
Step 1: Select a story
Step 2: Push through the story
Step 3: Envision the scene with present-day feelings and concerns
Step 4: Tell the story from the view of someone at the scene
Step 5: Establish the story's central truth
Step 6: Find a memory hook
Step 7: Tell a story within a story
Step 8: Plan your first words
Step 9: Know how the story ends
Step 10: Research the facts
Step 11: Eliminate needless detail
Step 12: Add description to the story
Step 13: Include audience participation
Step 14: Arrange practice audiences
Many of the exercises in the book must be practiced in front of another person or a group of people.  This is an ideal textbook for a classroom or a workshop experience.  However, if you are sitting alone at home with just your family, don't despair.  Much of the exercises can be done with your spouse, children or grandchildren as the audience.
Homeschoolers could work through this book for public speaking credit and be the richer for it.  A Sunday School class or homegroup could improve in their Bible storytelling or "storying" by working through this book, one chapter at a time.  In fact, this storying technique is being used in churches and homegroups around the world to communicate Bible stories to those who have never heard them.  In this 2014 edition of the book, Mr. Walsh includes a detailed section on the technique of "storying" and how to tell stories from the Bible in a new, more organic, and less pedagogic way.  He includes the URL to two websites that Churches and Mission organizations are using to tell The Story.
I picked up this book, for free, in exchange for my honest review, because I'm a blogger and I wanted to use stories more effectively in my writing.  While the book focuses on in-person storytelling, much of the steps to creating and telling a captivating story can be transferred to blog writing, fiction writing, or factual writing. However, even if you aren't a writer, if your job requires you to speak in public, you should read this book.  My husband is an accountant and found techniques here to make his financial reports more memorable.  Get this book.
"You have too much to offer to allow the attention of your audience to wander from what you are saying." – John Walsh.