Did Queen Esther actually use this complexion mask? Undoubtedly, probably NOT. But it's made up of some special ingredients from the land of the Bible, including oil of myrrh, which she did use. And the ingredients are healthful and are renowned for their restorative actions. And you are quite frankly, royalty in your home. You deserve the restorative benefits of this mask, without all the harmful ingredients found in mass-produced facial masks. You can easily make this at home as often as you want, once you've stocked the ingredients.
Why you should be using facial masks
Masks increase the circulation of your skin, remove toxins, and bring dryness and oiliness into balance. They are an easy way to introduce healthful minerals to your body. They cleanse and shrink your pores. They repair and rejuvenate.
The benefits of clay
Clay helps stimulate circulation while gently exfoliating and cleansing. It draws toxins out of the skin. It is rich in minerals like iron, magnesium, calcium, potassium, copper, and selenium that are easily absorbed through your skin. French Green Clay is also antibacterial.
The benefits of Dead Sea mud
Dead Sea Mud is rich in magnesium, iron, silica, calcium, and potassium. It is healing and rejuvenating. So much so that when you visit the dead sea, there are buckets of mud along the beach for you to slather all over your body. Businesses dot the edge of the beach that specialize in the renowed health giving effects of dead sea mud and dead sea salt.
Myrrh, Frankincense, and Rose Geranium for youthful skin
Cleansing, antibacterial, antifungal, anti-inflammatory, relaxing, stimulates circulation, astringent, tonic, and healing to the skin.
Silk protein for smoother skin
Silk protein added to the mask, improves the texture of the mask, as well as the texture of your skin. The protein is easily absorbed into your skin and draws moisture in. It makes your skin smoother and keeps it hydrated.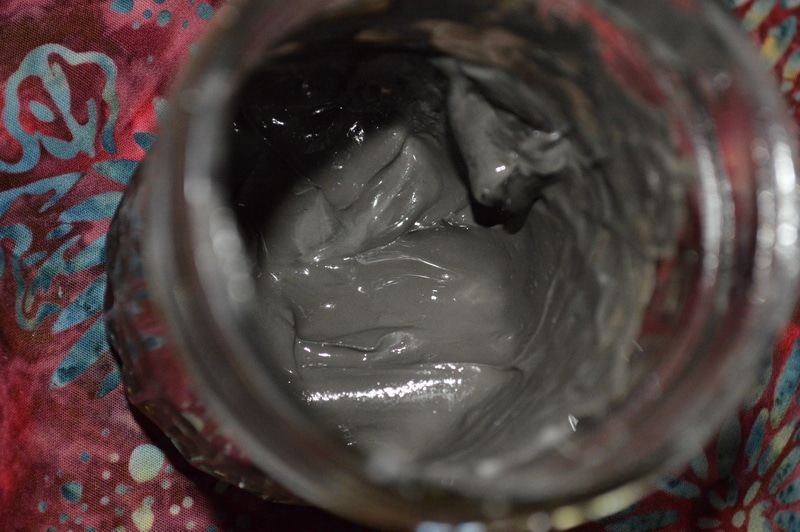 Queen Esther's Beauty Mask
Dead Sea & Silk Face Mask

1½ tsp Dead Sea mud
1 tbsp water
¼ tsp silk protein powder
1 tbsp French green clay (or other natural clay)
5 drops myrrh essential oil (#ad)
1 drop rose geranium essential oil
3 drops frankincense essential oil
Place the Dead Sea mud and water together in a small jar and mix together to dilute the mud. Stir in the silk protein, and then stir in the French green clay. Stir well till the mask is smooth and creamy. Add the myrrh, rose geranium, and frankincense essential oils and stir to combine.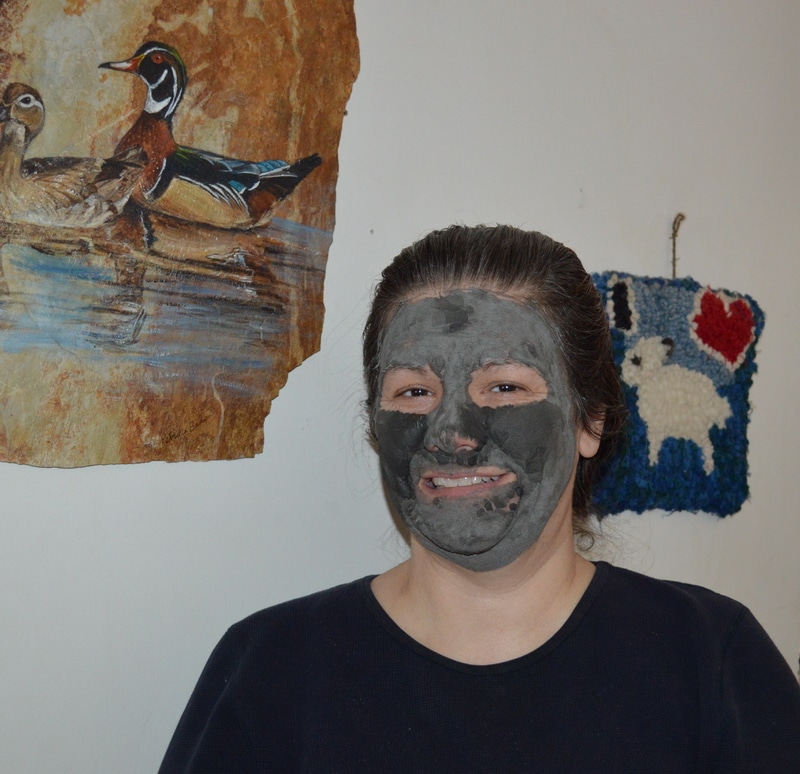 To apply the facial mask:
Pull back your hair. Ring out a face cloth in hot water and place on your face to open your pores. Hold for a few seconds. Remove wash cloth and while face is still damp apply the mask, avoiding the eye area. Apply using your fingers in a circular motion. Apply as thickly as you like, being sure that you've covered your face. (avoid the delicate skin around you eyes.)
Now go read a book, weed the garden, or make a cup of tea. Allow the mask to dry completely. About 20 to 30 minutes should do, depending on how warm and dry your home is.
You'll use about 1/2 tsp. of this mask. Place a lid on the jar and keep the mask in the fridge. It should keep for up to two weeks in the fridge. You can use this mask once or twice a week. More often if you have a break out.
Rinse off the mask
To rinse off the mask, use a face cloth dipped in warm water. Get every last bit of the mask off. And then rinse your face with warm water. Pat your face dry. Your skin should feel tighter and smoother.
Apply argon-pomegranate serum to your whole face to complete the facial pampering. Your skin will drink it in.
Now don't you feel like royalty? Breath deeply of this feeling as you honour yourself, your journey, and the woman you are becoming. (with apologies to the men who can also benefit from this beauty regime.)
I buy many of my ingredients wholesale, but when I only need a small amount of an ingredient, instead of 5 or 6 kg, I choose Mountain Rose Herbs. Mountain Rose has consistently filled my orders quickly and accurately. Their products are the freshest I've found, packaged especially for me on the day that I order. I think you'll find them to your liking, too.
Back to you:
How do you keep yourself fresh and lovely on the homestead? What's your secret to healthy, beautiful skin?