How to make seed bombs
Whether you are guerilla gardening or gardening with children, these seed bombs made from recycled paper will inspire your imagination. Seed bombs and seed paper can be made into creative gifts, party favors, or an inspiring nature activity for students. While these instructions turn your recycled paper into a 3 D shape using a mold, you can also make seed paper following these steps, and laying out the paper mache on a screen, in the traditional way of making paper.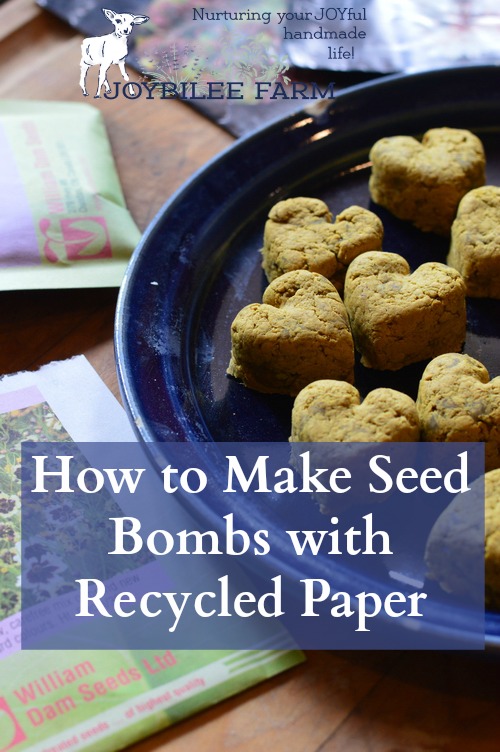 Save the bees or grow herbs
Focus on wild flowers, herbs, and annuals to feed the bees as part of a bee garden project.  Use perennial flower seeds to bring beauty and fragrance to your corner of the world.  Or use culinary herbs like basil, parsley, dill, and oregano to create an herbal seed bomb for gifting.     This is a fun project to do with children or with adult friends in a group setting.
This recipe makes approximately 20 seed bombs about 1 to 1 ½ inch diameter.  I used this heart shaped mold from Ikea.  You'll need two molds like this to make this recipe.
If you're making this in a group setting, plan on 1 mold for each person participating, and four cups of torn paper pieces for each person.
Materials:
Paper to recycle, enough to make 6 cups of torn paper.  Avoid glossy paper.
1 tsp. flower or herb seeds such as:
Bee Flower Seeds
Alyssum
Aster
Bachelor Buttons
Basil
Black eyed susan
Columbine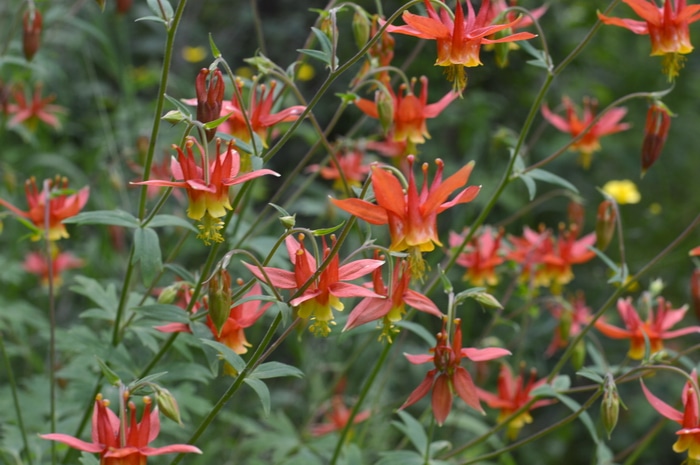 Cone Flower
Coreopsis
Daisy
Dill
Fennel
Oregano
Parsley
Poppy
Snap dragons
Viola
Yarrow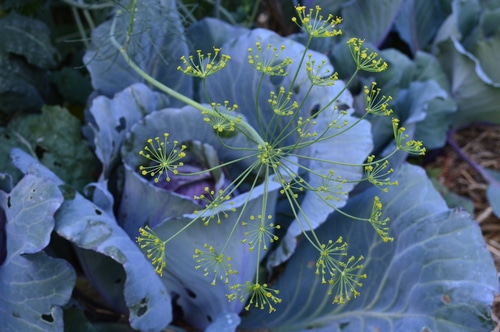 Culinary Herbs:
Basil
Dill
Fennel
Oregano
Parsley
1 tbsp. Kelp powder (optional)
1 tsp. cinnamon (optional)
1 tsp. turmeric (optional)
Water
Equipment:
Bowls or a bin to hold the torn paper and water
Potato Ricer or press to remove water
Silicone ice cube or chocolate mold
Sponge, unpaper towels, or paper towels for blotting excess water
Directions: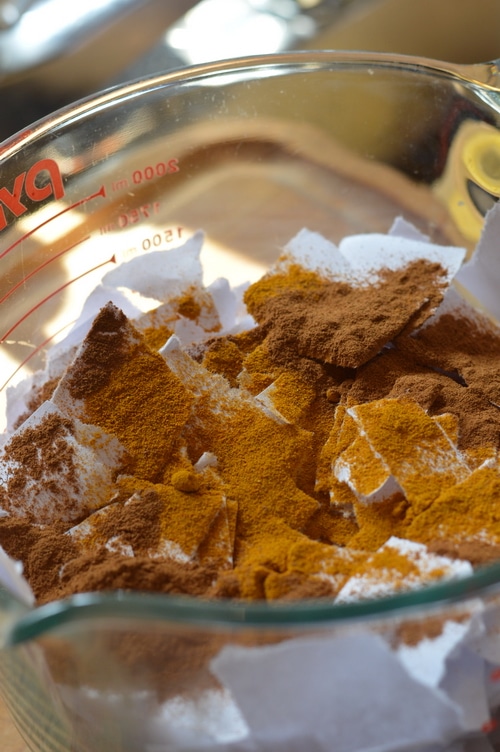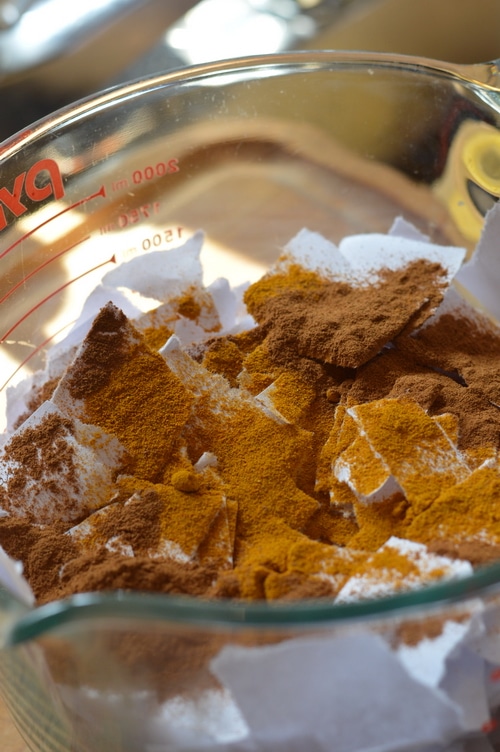 Tear paper into small pieces and fill a measuring cup with 6 cups
Add kelp powder, cinnamon, and turmeric to the paper in the bowl.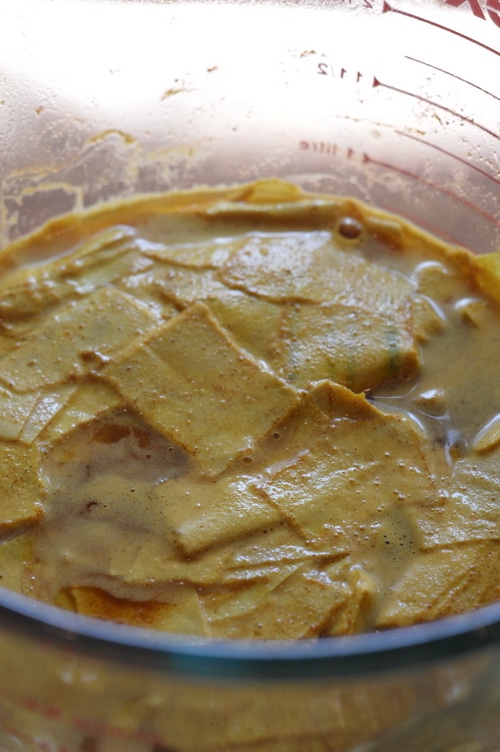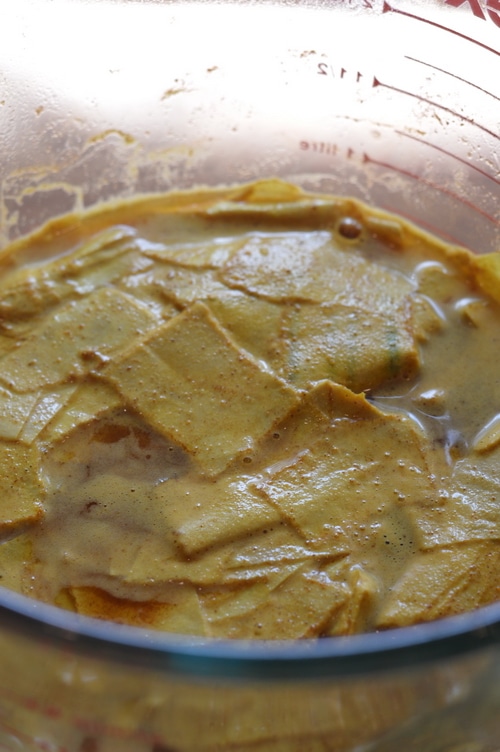 Cover with water and let the paper sit in water for 15 minutes.  Drain excess water.
Process with your food processor to make paper mache (about 5 minutes)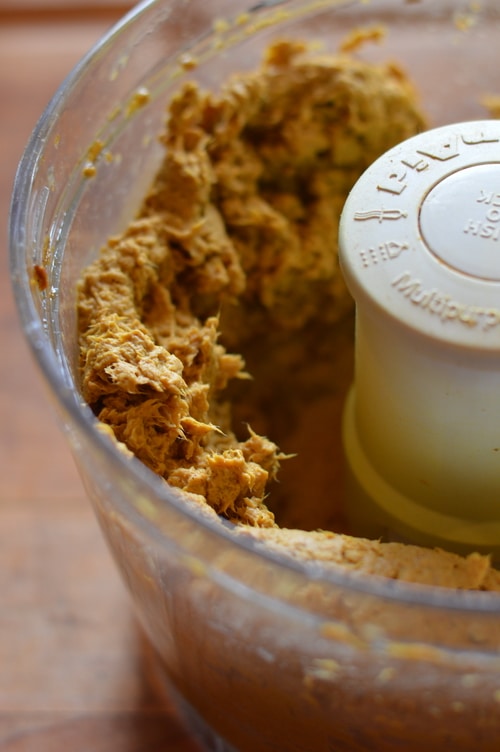 If the food processor doesn't mash all the paper, try adding back a small amount of water.  You want the paper to be coarsely mashed.  You should see fiber at the edges of your mache.  This will hold the finished seed bomb together as it dries and contracts.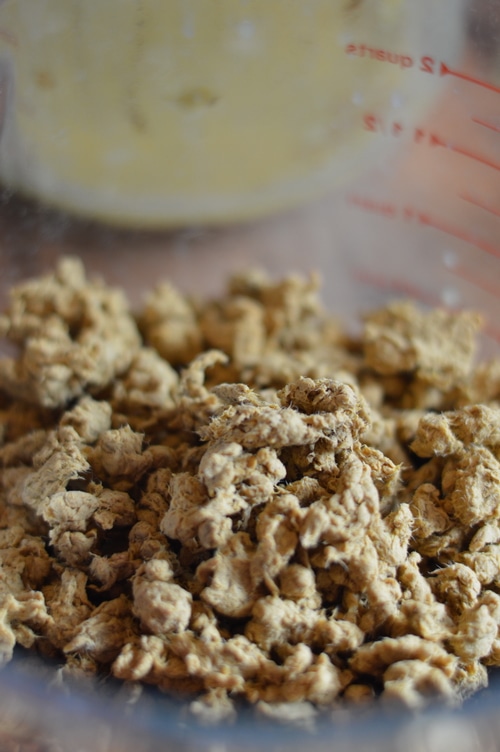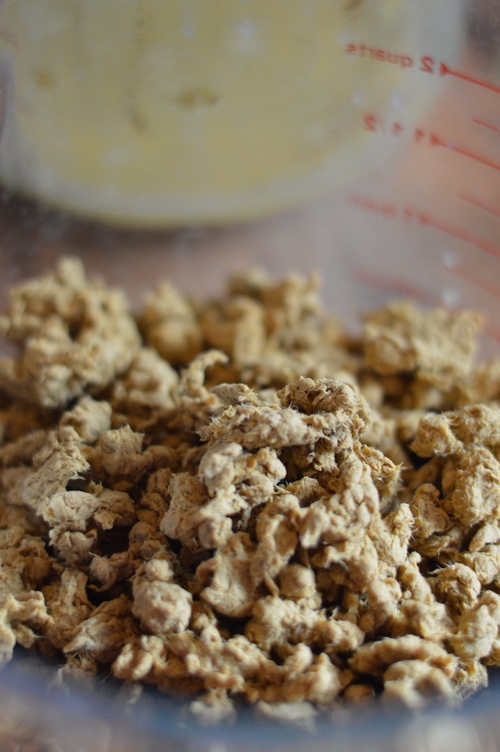 Press excess water out of the paper, using a potato ricer or other press.
Wear gloves if you used turmeric in the recipe or you'll have yellow fingers.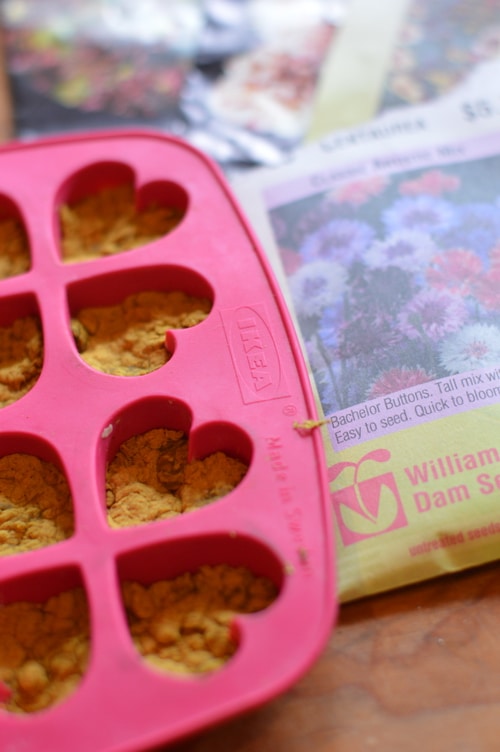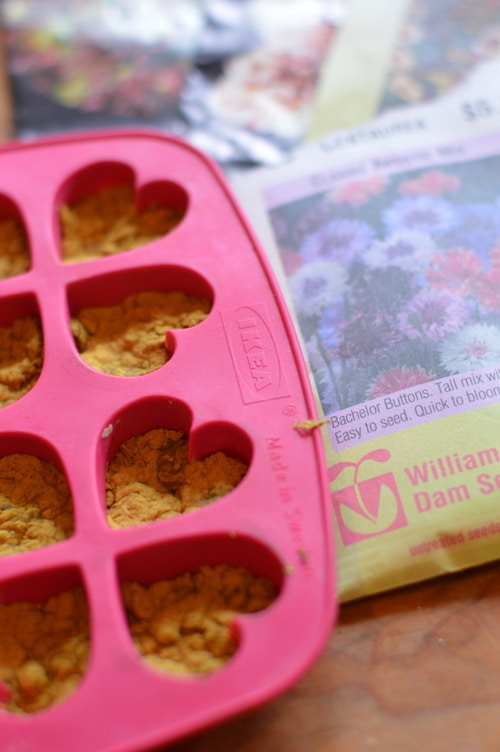 Fill silicone molds halfway with paper mache.
You'll need to press the paper firmly into the mold to smooth out any gaps. Use the bowl of a spoon or the handle of a muddler to get a smooth, even pressure.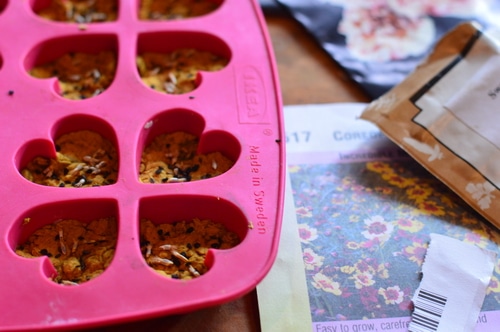 Sprinkle seeds of your choice sparingly over the top of the paper in the molds.  If you pressed the excess water out of your paper the seeds will not germinate while the paper dries.
Fill silicone molds up to the top with the remaining paper.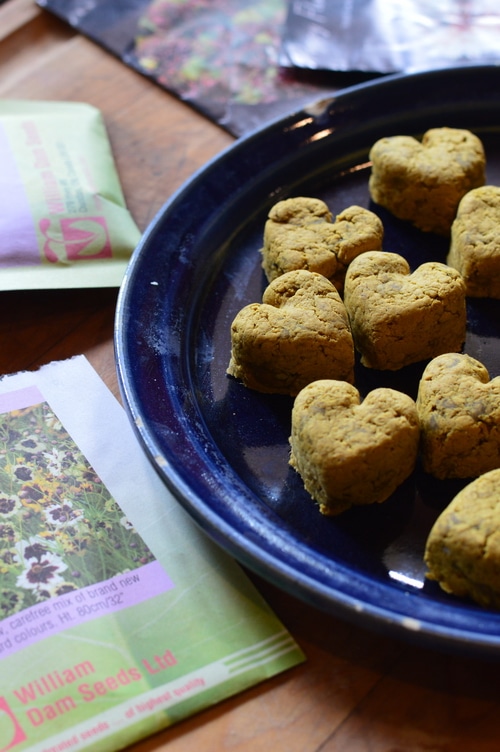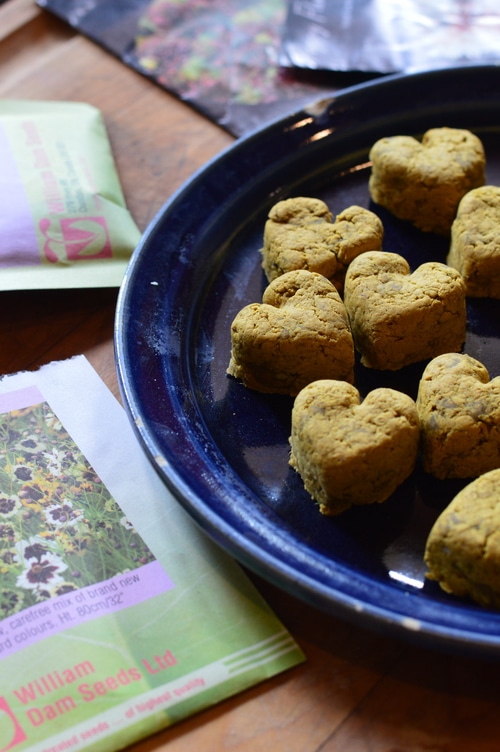 Press the final layer firmly in place.  Sponge any excess water off the top of the paper in the molds to speed drying.
Let the mold sit for 24 hours in a warm place to dry out
The next day remove the seed paper from mold and allow to dry completely.
This may take a few days depending on how much humidity you have.  Don't put the seed bomb in an oven or microwave to speed drying as this will kill the seed and stop germination.  Allow it to dry naturally.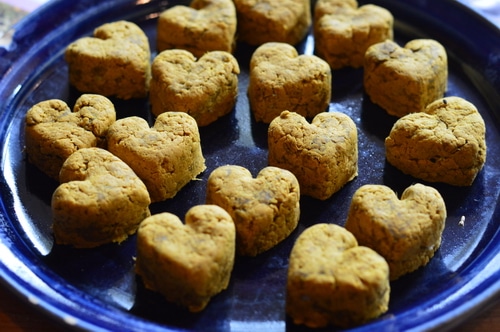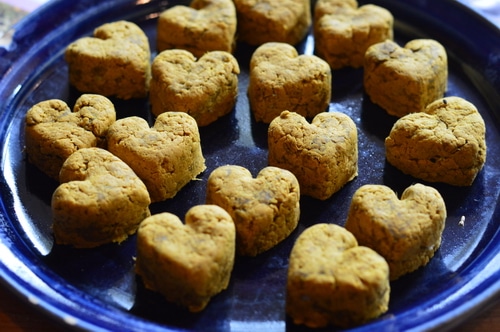 Once your seed bombs are fully dry and no longer cool to the touch, they are ready for gifting or spreading around.
To Use the Seed Bombs
Plant the entire seed bomb on bare ground by digging a shallow hole and covering the seed bomb with 1/8th inch of soil.  Keep moist at all times, while you are waiting for the seeds to germinate.  The Kelp will feed the seeds and encourage root growth.  The cinnamon and turmeric are antimicrobial and will inhibit fungal diseases and insect pests, while you are waiting for the seeds to germinate.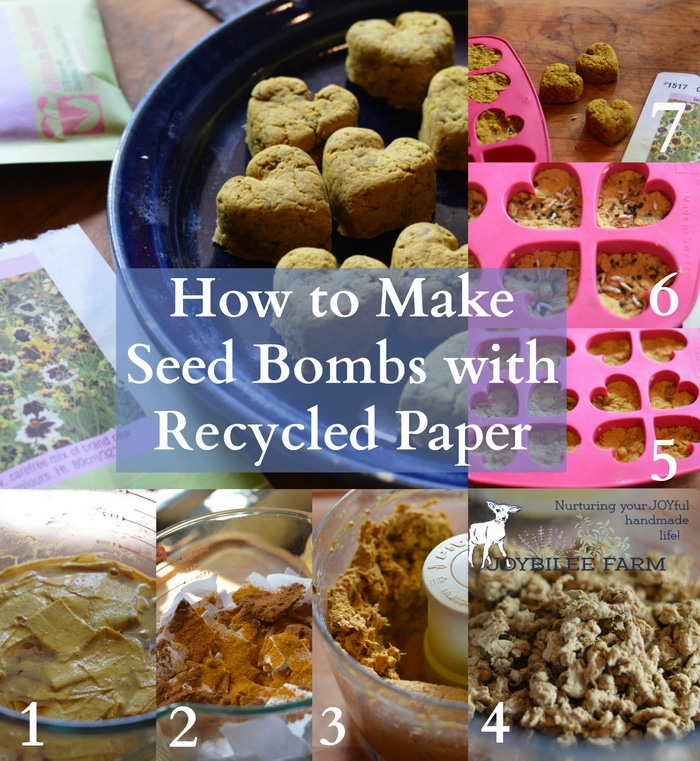 For further exploration
More Papermaking with Kids from Tessa Zundel at the Hobby Farm Blog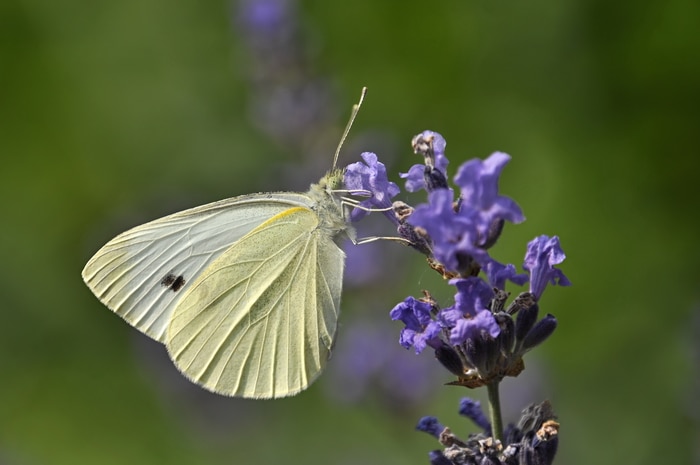 Your Turn:
I hope you enjoyed this tutorial.  Have you made seed bombs?  What did you use as a medium?