Healthy homemade marshmallows are plush, chewy, and sweet. They are not starchy-tasteless and cardboardy like store bought marshmallows. They contain healthy amounts of collagen supporting gelatin (from grassfed beef), as well as nutritious, mineral rich honey. While the honey is cooked so you loose the enzymes found in raw honey, there is still a healthy amount of vitamins and minerals left after candy making.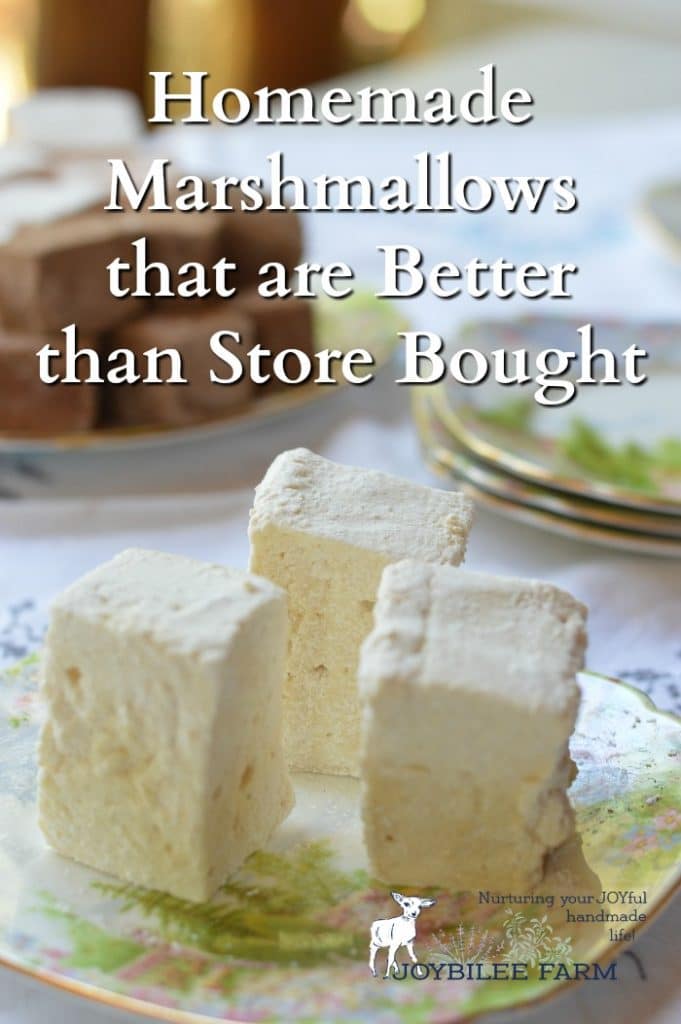 Homemade marshmallows are a healthy after-school snack or lunch box treat that doesn't require refrigeration.  They are easy to take on car trips and can be eaten with the fingers.  Herbs can be added to turn this recipe into a tasty and welcome herbal remedy.
This is the basic recipe for herbal homemade marshmallows.  Once you understand the formula you'll be able to be creative with your marshmallow recipes.  Making homemade marshmallows is a skill that will make the other moms jealous.
Healthy Homemade Marshmallows: Basic Recipe
While you can use plain water with these marshmallows, the addition of herbal tea adds digestive support to this sweet treat.  The lemon balm and peppermint are calming while improving digestion and easing upset stomachs.
Yield: 36 marshmallows
Ingredients:
4 tablespoons of tapioca starch for dusting (divided)
1 cup of boiling water
1 tablespoon lemon balm, dried or 2 tablespoons fresh leaves
1 teaspoon peppermint leaves, dried or 1 tablespoon fresh leaves
3 tablespoons beef gelatin
1 1/2 cups of honey
¼ teaspoon Himalayan salt
1 teaspoon vanilla extract
Equipment:
Stand mixer with whisk attachment or hand mixer with whisk attachment
2 quart saucepan
9 x 9 square pan
Parchment paper or nonstick cooking spray
Silicone spatula
Chef's knife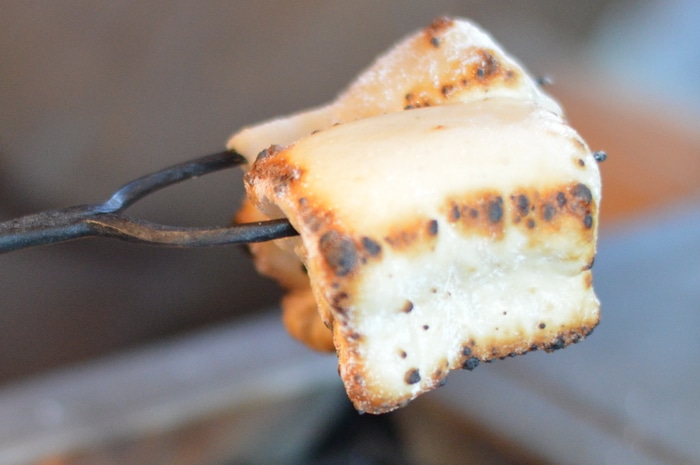 Directions:
Grease a 9 x 9 pan.  Line the pan with parchment paper in two directions.  Lightly dust the parchment paper with 1 teaspoon of tapioca starch.
Make herbal tea using boiling water and herbs.  Allow to steep for 15 minutes.
Add ½ cup of herbal tea and gelatin to the mixing bowl. Whisk to combine the gelatin with the tea.  Set aside to let the gelatin bloom.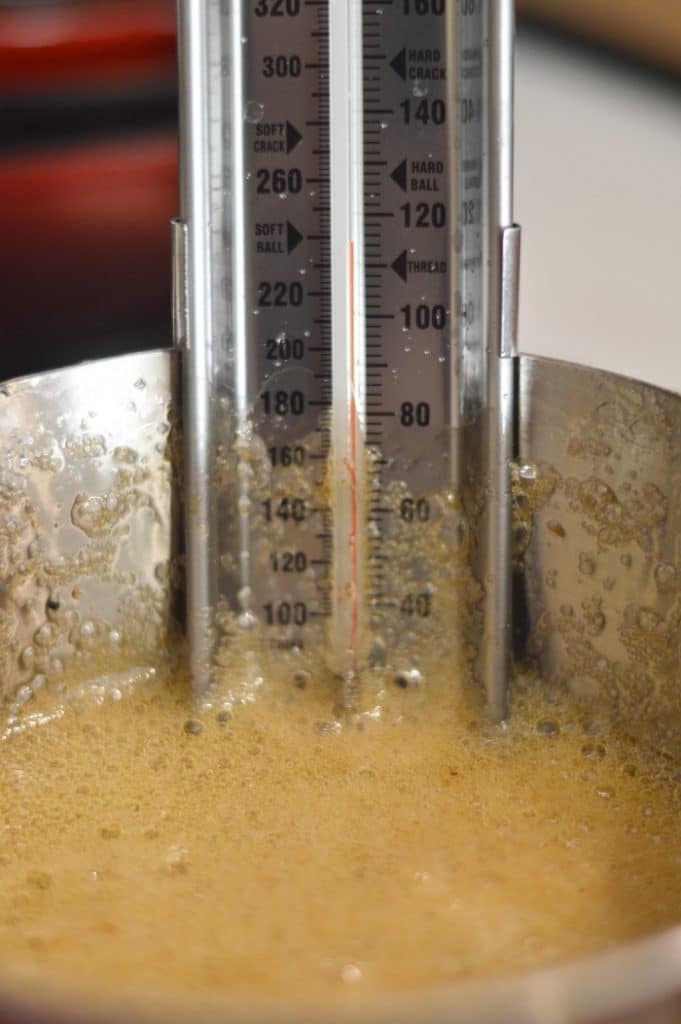 Add the remaining ½ cup of herbal tea and honey to a saucepan.  Bring to a boil over medium heat.  Continue boiling until the honey reaches 240°F on a candy thermometer.  Remove from heat.
Trickle hot syrup into the softened gelatin mixture while beating the syrup-gelatin mixture on low, being careful not to splash yourself with hot syrup.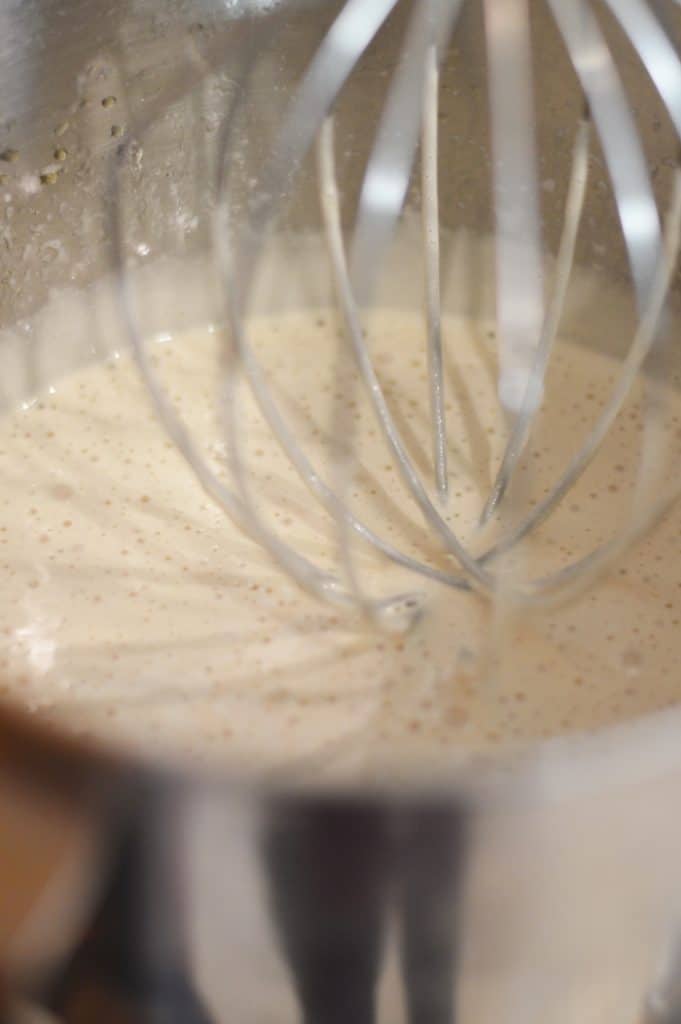 Turn the mixer on high and beat for 10 minutes until the mixture is glossy and has the consistency of marshmallow cream.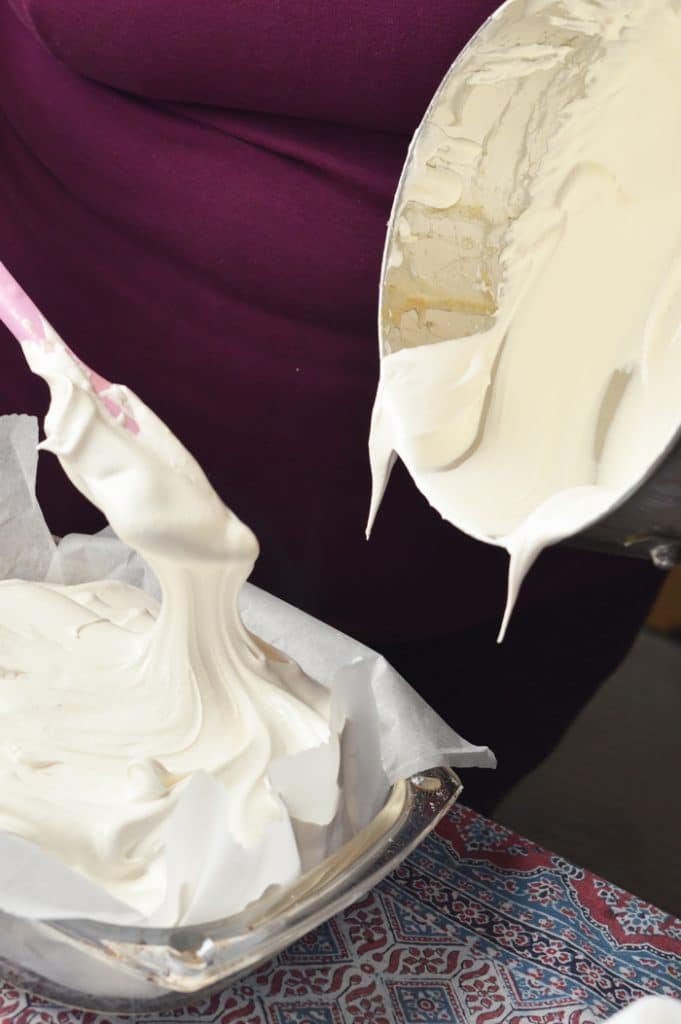 Turn off the mixer.  Transfer the marshmallow cream to the prepared pan.  Smooth the top.  Dust with more tapioca starch.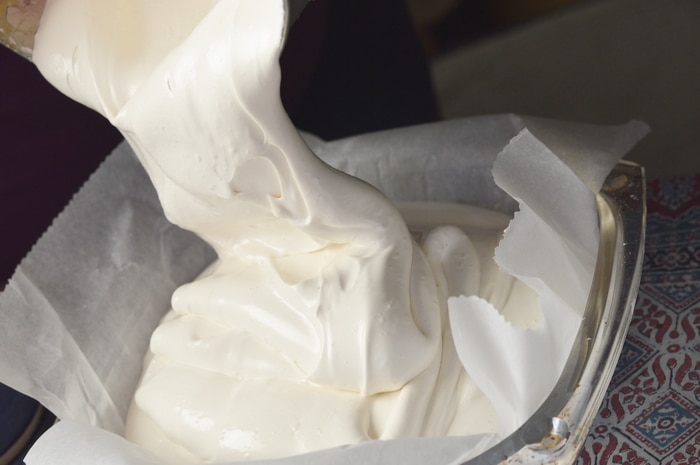 Allow the pan to sit at room temperature to set for 4 hours or overnight.
Dust cutting board with tapioca starch.  Flip the marshmallows onto the cutting board and cut with a greased chef's knife.
Store in an airtight container at room temperature.  (Shelf life: 3 weeks)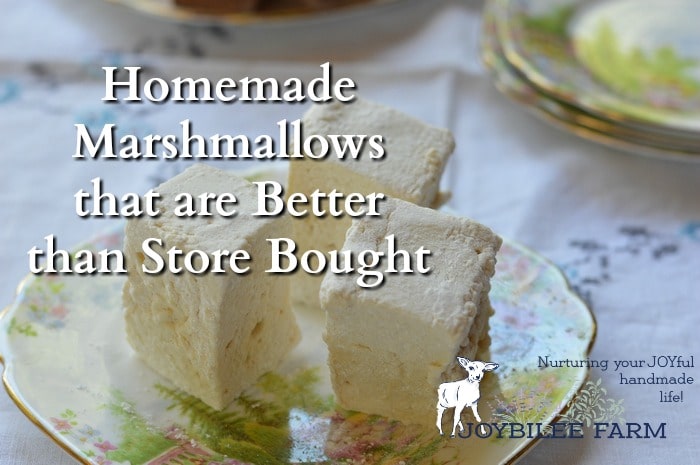 Other Homemade Marshmallow Recipes to Try
Don't be satisfied with plain marshmallows.  Try these other herbal marshmallows too.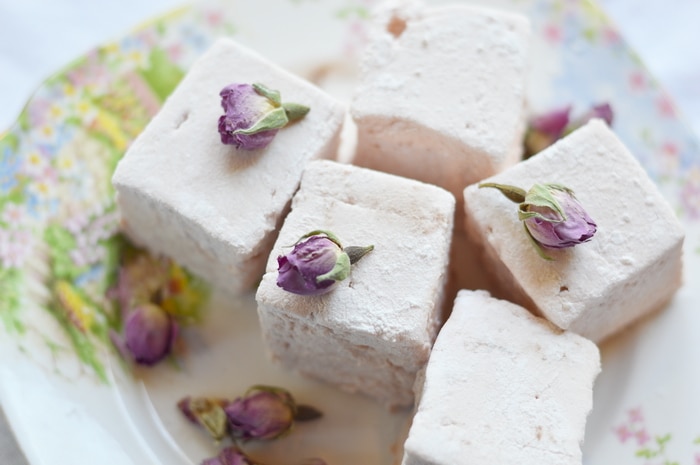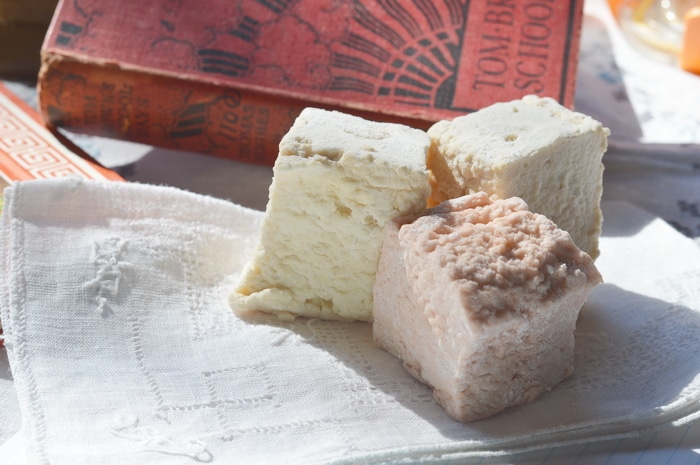 Back to school Marshmallow Snack Ideas
Save
Save
Save
Save
Save