I have a family member with a newly diagnosed wheat allergy. And we are feeling the pain. These gluten free chocolate chip cookies hit the spot. Give them a try.
The crunchy sweetness of cookies is one of the pleasures that people with celiac disease and wheat allergies miss the most. Gluten-free flours just offer a different texture to baked goods than wheaten baked goods. When I was diagnosed with celiac disease 20 years ago, I craved chocolate chip cookies, pizza, and bread. But the gluten-free options didn't satisfy. The mouth-feel was missing, even though the calories were there.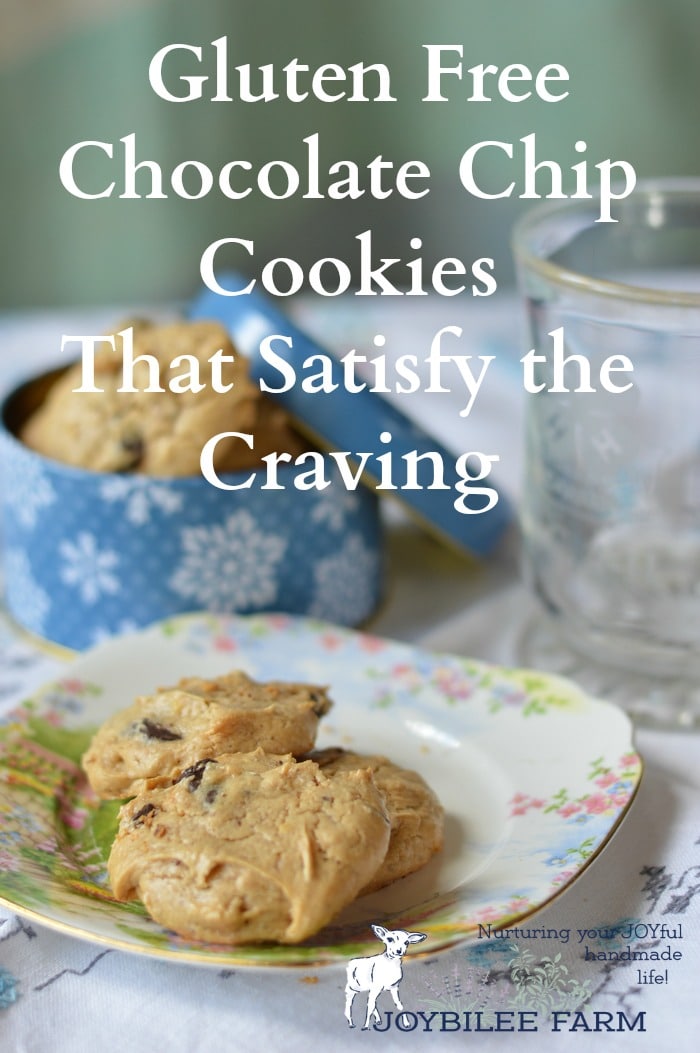 This gluten free chocolate chip cookie satisfies the craving. It is sweet with a texture that is so close to wheaten cookies, you won't miss the gluten. But these ones are wheat-free, gluten-free, and stomach-ache free.
Check your chocolate chip label though. The bag we had said, "may contain wheat". I opted for the dark chocolate mini chocolate bars instead of "may contain wheat" chocolate chips in this recipe. I found the mini chocolate bars at Costco. They are imported from Switzerland.
These gluten free chocolate chip cookies contain peanut butter so are not suitable for those who have peanut or soy allergies. Sunbutter™ might be a suitable substitute, but I haven't tried the recipe with Sunbutter™.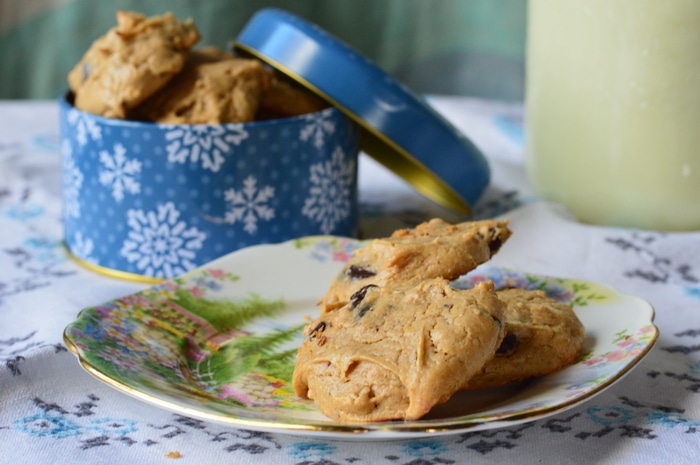 Gluten free chocolate chip cookies
Yield: 1 ½ dozen
Ingredients:
1 cup of crunchy peanut butter
2 eggs, organic
½ cup of organic sugar
1 teaspoon chocolate extract
15 dark chocolate mini chocolate bars (I used "Swiss Delice" brand from Costco)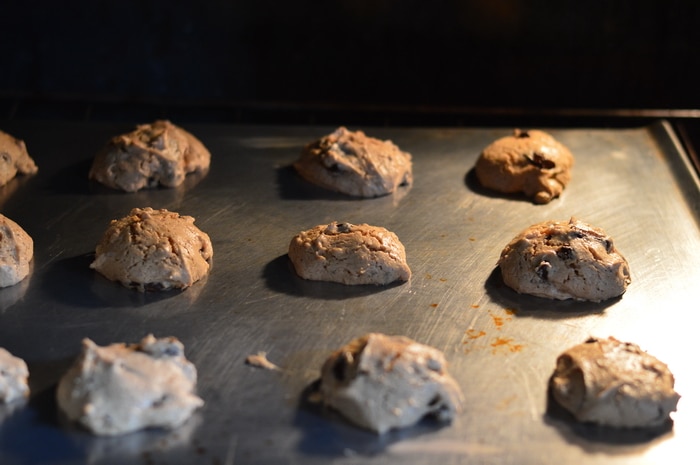 Method:
Grease a baking sheet with butter or coconut oil. Preheat the oven to 350°F.
In a stand mixer, mix the peanut butter and sugar until well blended. Add eggs and chocolate extract and mix again to fully incorporate. Unwrap and add the mini chocolate bars to the mixer bowl. Turn on the mixer. The chocolate bars will break up into chocolate chunks as you mix them. Stop mixing when the chocolate bars are the size you want in your cookies.
Drop by teaspoon full on the baking sheet.
Bake at 350°F for 12 minutes. Cookies are done when they have set firmly and are golden brown. The cookies will lighten in colour and texture as they bake.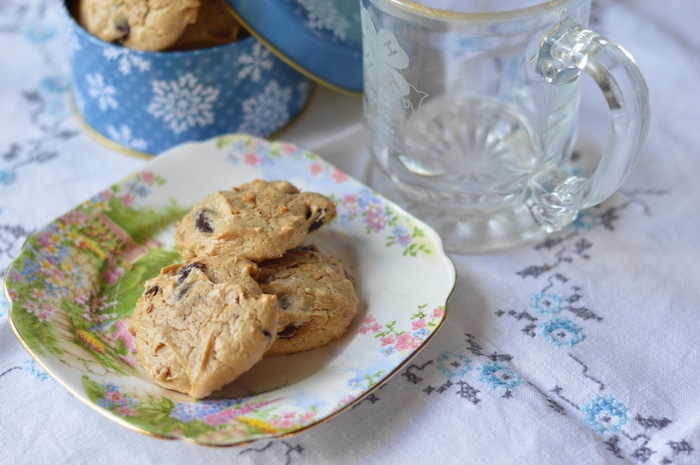 Allow these to cool on the baking sheet for 5 minutes before transferring to baking rack to cook. Cool before serving.
These are best on the day of baking. Make small batches and reheat in a warm oven on the second day to refesh the crisp texture of this gluten free chocolate chip cookie.
Other Gluten-free, Wheat-free baking:
Gluten-free brownies with coconut flour
Flour-less chocolate cake with quinoa
Your Turn:
What gluten free, wheat-free recipes are your standbys for when the craving hits? I have a new family member with a wheat allergy and I'm looking for ideas.
Save
Save
Save
Save