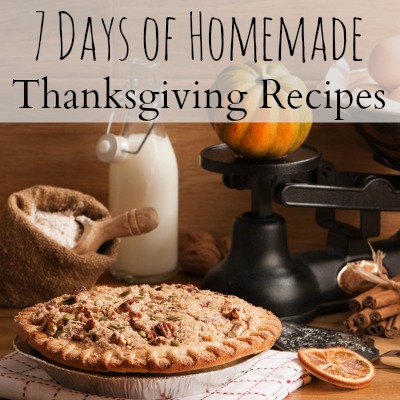 Flax Crackers
To wet your appetite for the holiday season, here are three recipes for Flax Seed Crackers with three different methods and three different recipes.  It proves that making crackers is not difficult, and that there is lots of room for creativity.  The key to successful crackers is the thinness of the dough before cutting and baking — then baking to a crisp, golden brown texture. Times for baking are given for my elevation at 2700 ft.  Your time may vary, so change the baking times to suit your environment and your own oven.  Once you've tasted homemade crackers, you'll never settle for factory made crackers again.
Note that the flax in these recipes is not essential to success.  You can freely substitute other seeds, like chia seeds, sesame seeds or even ground nuts or nut flours for the flax in the recipes.  The seeds add texture and flavour, as well as increasing the omega 3 in the crackers.
Joybilee Farm Spicy Flax crackers: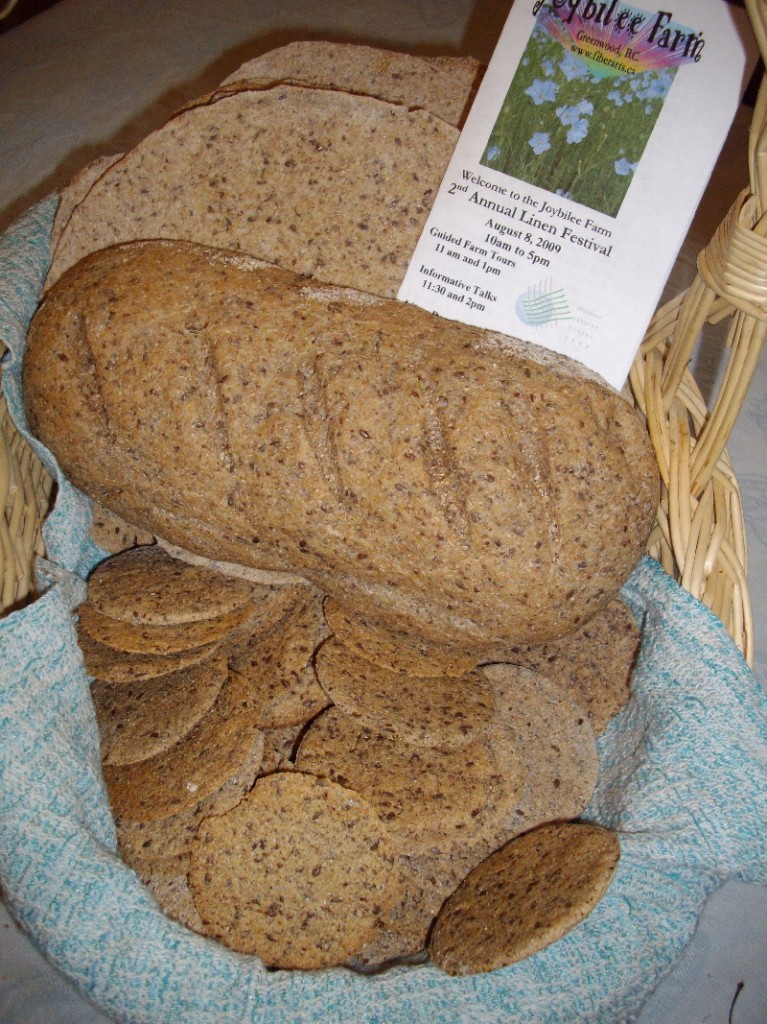 This one is my favorite. Tastes better the second day. Keeps well so you can make it ahead for a party. Just the right texture to eat alone or with a topping.

MY LATEST VIDEOS
These crackers have no leavening. The dough is heavy and needs to be kneaded until it is smooth and shiny, awakening the gluten in the flour. Kneading well will ensure a crisp, light cracker. They can be rolled very thin and baked to a perfect, crisp texture.
2 cups of w/w flour, freshly ground
1 cup of flax seed, freshly ground
1/2 cup of whole flax seed
2 tbsp. olive oil
1 tsp. salt
1/2 tsp. onion powder
1/2 tsp. garlic powder
1/4 tsp. cayenne powder
3/4 cup. water or enough to make a stiff dough — like a noodle dough
Mix all ingredients together, except water until well mixed and mixture resembles a coarse meal. Make a well in the centre and add water. Mix until mixture forms a firm ball, adding water 1 tsp at a time to get the dough the right consistency. Knead on well floured surface for five minutes until dough is smooth and satiny. Cover dough with plastic wrap and allow to rest for 15 minutes.
Divide dough into 4 portions. Knead each portion separately and roll very thin. Cut with round cookie cutters. Pierce each cookie with a fork in at least 4 places. Bake on ungreased cookie sheet for 15 minutes in 350F, until golden brown. Cool in a basket lined with a linen towel.
Light Flax Crackers
These crackers use baking powder for their leavening. The dough should be handled only lightly to maintain their flaky, crisp texture. Good with butter or a dip.
1 cup flax seed
2 cups w/w flour, freshly ground
1 tsp baking powder
1/2 tsp. salt
2 tbsp butter, softened
1/2 to 2/3 cup of milk, enough to moisten dough, not enough to make it sticky
1 egg white, beaten lightly
1 tbsp. whole flax seed, sesame seeds or poppy seeds
Grind the flax in a blender till it is coarsely cut. Mix flax, flour, salt and baking powder. Mix in butter until mixture resembles a coarse meal. Make a well in the centre and pour in 1/2 cup milk. Mix lightly, adding more milk 1 tsp at a time until a ball is formed that is dry enough for rolling. Handle as little as possible. Cover and let rest for 15 min.
Roll as thin as possible on floured surface. Cut with the rim of a glass or a mason jar ring for round crackers. Pierce each cracker at least 4 times with a fork.
Brush with beaten egg white and sprinkle on whole flax seed, sesame seed or poppy seeds.
Bake on ungreased baking sheet in 350 F oven for 15 minutes, until crisp and golden. Cool on cooling rack or in a basket lined with a linen towel.
Joybilee Farm's Flax Flat Bread
These crackers use yeast for their leavening and take longer to make as the dough needs to proof before rolling out. They are easier to roll thinly than the unleavened cracker. If you get tired of rolling out crackers, you can use the left over dough to make a loaf of bread. In this case divide dough in half before rolling out crackers.  Alternatively put dough through a pasta roller to get it nice and thin.
7 cups w/w flour, freshly ground
1 cup ground flax seed, grind this as you need it
1/4 cup plus 1 tsp. of sugar
2 tsp. salt
1 tbsp yeast
3 cups water
1 tbsp. olive oil
Mix flour, flax seed and salt. Set aside. Dissolve yeast in 1 cup of water to which 1 tsp. of sugar has been added. Set aside until yeast mixture is foamy and all yeast is dissolved. Add yeast mixture to flour mixture. Add oil. Mix well adding more flour as necessary to make a firm bread dough. Knead for 5 minutes, until dough is smooth and elastic.
Oil the top of the dough, cover and let proof in a warm place until dough doubles in bulk — about 60 minutes. Punch down, knead again briefly and allow to rest for 5 minutes. Divide dough into 36 portions. Roll each portion as thin as possible to make a 4 inch circle.
Alternatively, roll between two sheets of parchment paper and score into crackers before baking.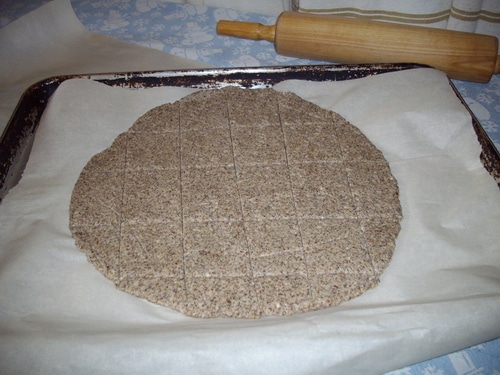 Preheat oven to 450F. Preheat cookie sheets before laying out circles of dough. Bake each cookie sheet for 5 minutes. Flip crackers over and bake for an additional 2 minutes. Crackers will puff up like pita bread and become crisp and light.
Store crackers in an airtight container. Will keep at room temperature for a week — if they last that long. Use them as a base for yummy toppings or cheese sliced thinly — or your own homemade goat cheese. Yummy.