This is a super easy, healthy and sweet dessert that you can pull together at the last minute. While my instructions are for a Cherry Fool, you can use any fruit, such as raspberries, blueberries, pears, peaches, or plums.

Make of fool of your fruit
A fool is a dessert of mashed fruit and whipped cream, layered in a parfait glass – I love to use decorative jam jars. They are so pretty.  You need whipped cream and fruit — nothing more.
Super Easy Cherry Fool Recipe
1 cup Heavy cream
2 tsp organic sugar or 1 tsp. maple syrup
1 tsp. homemade vanilla extract
1 cup of Alcohol infused cherries or 2 cups of raw cherries, pitted and smashed
Decorative jam jars (mason jars) 250ml size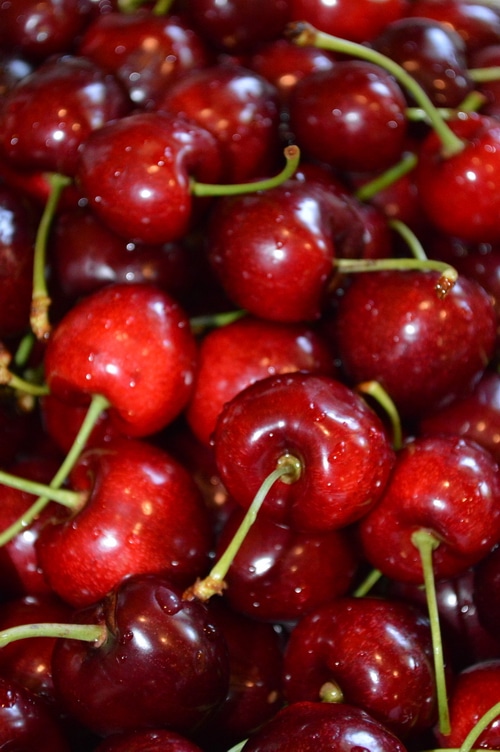 Remove the pits from 2 cups of cherries, if you are using raw cherries.  If you are using alcohol-infused cherries leave them as is.  Slightly crush the cherries, with a spurtle so that they release some of their juice but remain identifiable.
Whip the heavy cream, with 2 tsp of organic sugar or 1 tsp of maple syrup,  and 1 tsp. of full potency vanilla.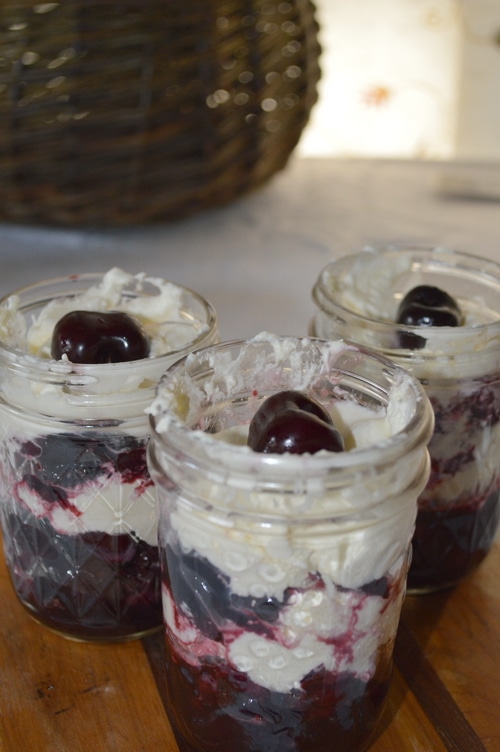 How to Serve Your Cherry Fool
Now put it together. Fill the jars ¼ full of crushed cherries. Add some whipped cream on top of the cherries being careful to fill the gaps between the cherries. Add more cherries on top of the whipped cream, leaving obvious layers. Add more whipped cream to the top of the jar. Top with a single cherry.
Cap with a lid and chill for an hour while you make dinner. These won't keep long in the fridge but you can make them in the morning for dinner. If you want to make them a day ahead, keep the whip cream and cherries separated until an hour before serving, or the whipped cream will lose volume.
You can make a fool of any fruit. It's a simple and nutritious, light dessert and is a notch higher than a simple dish of fruit topped with whipped cream.