Sometimes we tell ourselves, I don't have time for scratch cooking tonight. I'll just open a box. The box contains a flavour packet full of chemicals, MSG, salt, corn syrup, sugar, and spices. It has either pasta or rice. It requires a pound of ground meat to be fried in oil with onions. When you are done, you realize that it took just as long to cook the box as it would have taken had you started from scratch. You didn't save any time. It cost more money than scratch cooking.
And now you feel worse. Bloated, more tired, and determined that, if you ever get your mojo back, you'll get back to cooking from scratch.
Brazil has new food guidelines
Brazil just came out with new food guidelines.
The new guidelines encourage Brazilians to:
eat the food that is native to Brazil
cook from scratch
avoid processed food
eat slowly
include lots of fresh fruit and vegetables, grown in Brazil
share cooking skills
eat with friends and family.
Like the US, Brazil has an obesity problem. The new guidelines address this. They are culturally appropriate. They encourage the youth to seek out their elders and learn the basic skills of home cooking.  Brazil has chosen a wise policy that will improve the health and wellbeing of Brazil`s people.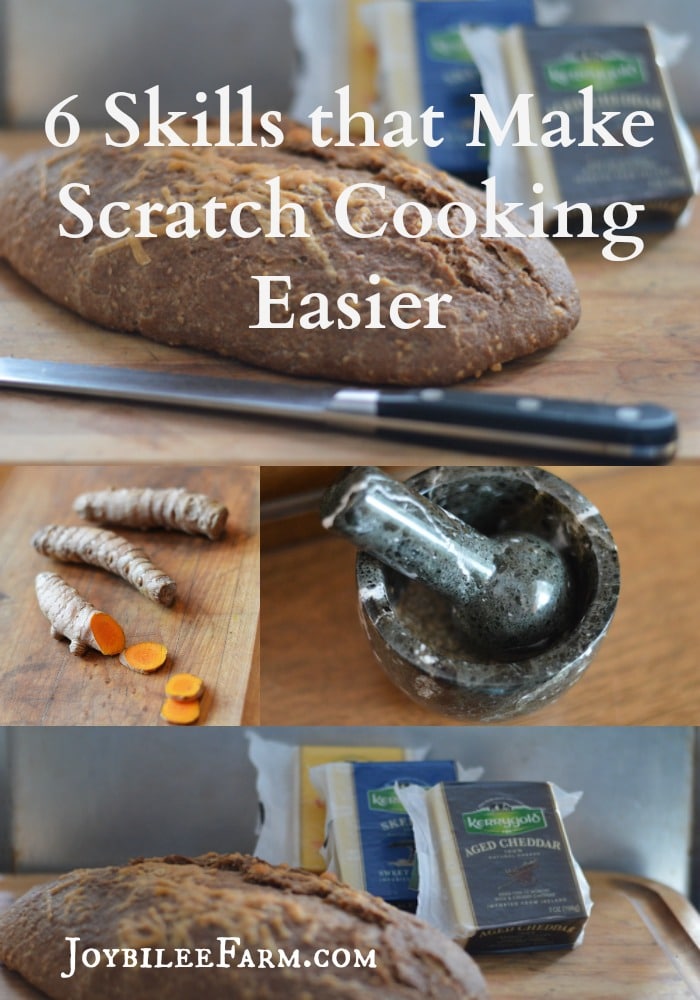 Basic Skills to Make Scratch Cooking Easier
If getting back to basics in the kitchen is overwhelming, breaking it down into skillsets can help. Once you can see the roadmap, you'll be able to take the first step with confidence.
Some of these skills can be learned from an online class, some can be learned from books. Some of the skills just require a good basic recipe. And some of the skills, like meal planning, just need practice.
If you are already a master in the kitchen, but you've slid into the same old meals week in and week out, polishing these basic skills can give you back your JOY in the kitchen.
Here's the basic skills you need to learn to master scratch cooking. Learning these skills will save you both time and money. These skills will remove the overwhelmed feeling of being in the kitchen and preparing food every day. They will give you pleasure, confidence, and creativity, when you hear those infamous words, "When's dinner?"
1.    Knife Skills
Have you cut your finger when you've been slicing vegetables, peeling carrots, or cutting into an apple? I'm not surprised. Most of us were never taught how to safely, and efficiently use a knife.
Most of us don't know how to sharpen our knives and keep them in good shape.
In fact many of us don't even know which knives to use for which kitchen task. Have you ever used a serrated bread knife to cut a slice of cheese? Was the slice of cheese a little uneven? Maybe too thick? Knife skills are foundational to everything else we do in the kitchen. Don't skip them.
(Note: Most links are affiliate links)
Craftsy (#ad) has a FREE class, Complete Knife Skills that will help you learn how to:
Sharpen your knives
Choose which knives you should have in the kitchen
Choose the best knife for the job
Hold your hand when slicing so you don't cut your fingers
Move the knife so you don't injure your body with repetitive stress
Cut various fruits, vegetables, and herbs, ideally
Make specialty cuts like julienne and dice
Cut onions without crying  (this was amazing!  I didn't know this.)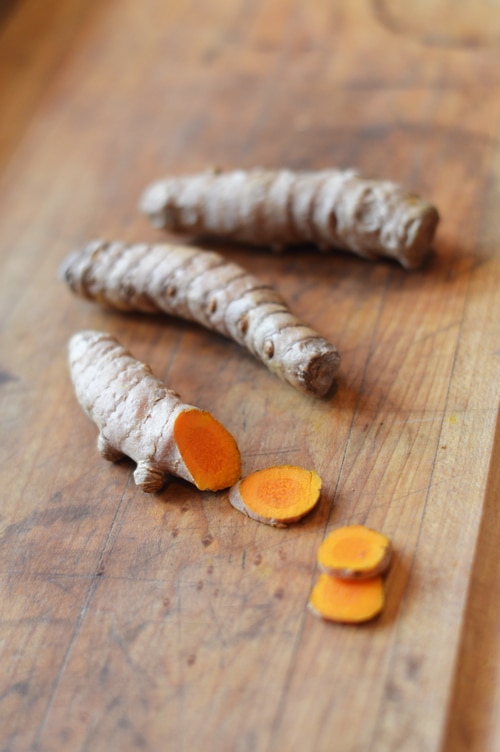 Learning good knife skills will make you safer in the kitchen and give you confidence to handle the other aspects of scratch cooking. The course is FREE.
The class is divided into 5 lessons and is under 2 hours in length. Try it.
Although the class is created for an adult audience, a mature 10 year old would benefit from this class, if given adult supervision. Homeschoolers take note. Lessons are short, and taught with humor. You can sign up for this free Craftsy (#ad) class here.
2.  Cooking dry beans and whole grains
Whole grains like rice, quinoa, and faro, plus dried beans like kidney beans, lentils, and white navy beans are the foundation of frugal, nutritious meals. They are also the basis of many emergency food storage plans. Cooking from the dry staple rather than a can or a box will save you money. While it may seem like it will take more time to cook this way, most of the time is spent soaking, simmering, and waiting.
Cooking with the dry ingredient is a basic skill every scratch cook needs. I've got a few resources that will help you learn this skill easily.
First, another FREE Craftsy (#ad) Class, Creative Ways with Whole Grains
This video course offers a few resourceful ways to work with whole grains that you may not have tried before. This is a one hour class divided into 5 parts and includes tips for using grains for breakfast, lunch, and dinner. And did I mention it's free?
Also check out my blog resources on working with Whole grains and dried beans and peas. You can download my personal cheat sheets and keep them on your fridge for handy reference.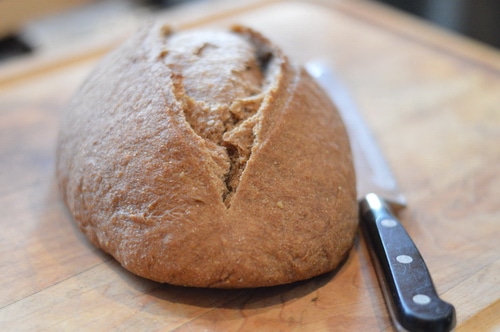 3. Baking bread from scratch
A form of bread like
sandwich bread
tacos
tortillas
pita
challah
naan
is the staple food in many countries. It is a sign of agreement or covenant in cultures around the world. What passes for bread at the bakery section of many grocery stores is not bread.  It is a chemical concoction of food-like dough.
Learning to make bread from scratch will not only stretch your budget, but fill your home with warmth and welcoming scents. Nothing says, "I love you" like the smell of homemade bread.
Craftsy (#ad) has a FREE resource Bread Making Basics to help you learn the basics of making bread from scratch.  It's a downloadable booklet with step by step instructions to take you through your first bread baking success. You can download it here. (free)
Once you're on the Craftsy (#ad) website check out their bread baking classes and put the interesting classes on your wishlist for later. My favorite so far is Handmade Sourdough: From Starter to Baked Loaf, with Richard Miscovich.  I found this class inspiring, and easy to understand, although challenging.  One great thing about Craftsy (#ad) classes though is that you can rewatch the challenging parts over and over, until you feel comfortable with the material.  And when you sign up for a paid course, you can ask questions of the instructor.  Handmade Sourdough is divided into 6 lessons that are about 20 minutes each.  While the class may seem short, it covers a lot of ground in this challenging area.
Another Craftsy (#ad) bread making class Artisan Bread Making with Peter Reinhart, author of Bread Revolution: World-Class Baking with Sprouted and Whole Grains, Heirloom Flours, and Fresh Techniques,  instructs students in the 12 stages of bread making, and promises to raise your baking skills to a whole new level.
Artisan Bread Making is divided into 10 lessons of about 35 minutes each.  The first 4 lesson bring you quickly up to scratch in your knowledge base by walking you through a basic loaf of bread, including shaping techniques.  From there the class gives you step by step instructions for baking rustic breads, enriched bread, rye bread, and babka, a delicious breakfast bread.
If your family leans toward Gluten-free baking, Craftsy (#ad) has you covered.  The Secrets of Glutern-Fee Baking with Richard Coppedge Jr. is a seven lesson course that walks you through baking all your those favorite treats that you've been missing like, bread, cookies, pancakes, pie, and quick breads.  The best part of this class is the special flour mixtures that are customized for the type of baking you are doing.
Once you have the basics down pat, you'll be able to easily expand your bread baking repertoire by getting books out of the library, or even by taking a few more online classes from Craftsy (#ad).
Can you tell I really enjoy learning on the Craftsy (#ad) platform?
4.  Making soup stock and sauces
Making stock is another foundational skill for relaxed scratch cooking. Stock making lets you draw the nutrients, flavors, minerals, and gelatin out of bones, and vegetable trimmings, making use of an otherwise discarded food. This is healthy for you and healthy for the environment.
You can make soup stock in a big stock pot like they do in restaurants, or you can use your crock pot and simmer it on low, overnight. But however you decide to do it, you need to make stock. (Here's my crockpot method of making bone broth.)
You can make stock out of vegetable trimmings, bones, and left overs. What you might otherwise compost, but is still fresh food, can be added to a stock for flavour and vital nutrients.
Buying stock in cubes or cans adds a lot of salt, chemicals, and colouring to your diet, as well as sugar. When you make it from scratch you control the ingredients. And you save money.
Homemade stock is the basis for soups, sauces, and gravy – the heart of the meal. Learn how to make it.
If you need some handholding or if your stocks seem thin and flavourless, without the gel everyone talks about, try this course from Craftsy (#ad), Simple Soups from Scratch with Kathy Gunst.  This class is taught in 6 lessons of 25 minutes each.  It includes stocks made from vegetables, chicken, fish, or potatoes.  Kathy takes you through the steps to make flavourful stocks from things you might be throwing away now, like the turkey or chicken bones left from Sunday dinner and the onion skins and carrot peels you're tossing in the worm bin.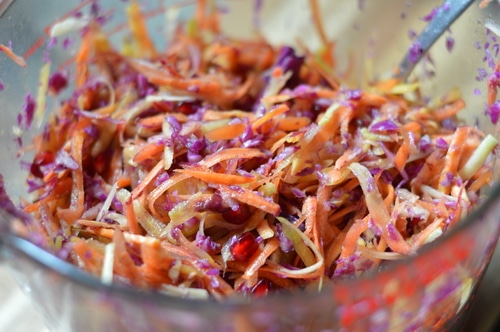 5. Meal planning and kitchen Organization
Once you've mastered knife skills, cooking beans and grains, baking bread, and making stock, you need to put it all together with organization and planning. But how do you take all those pieces and use them to actually put healthy meals on the table?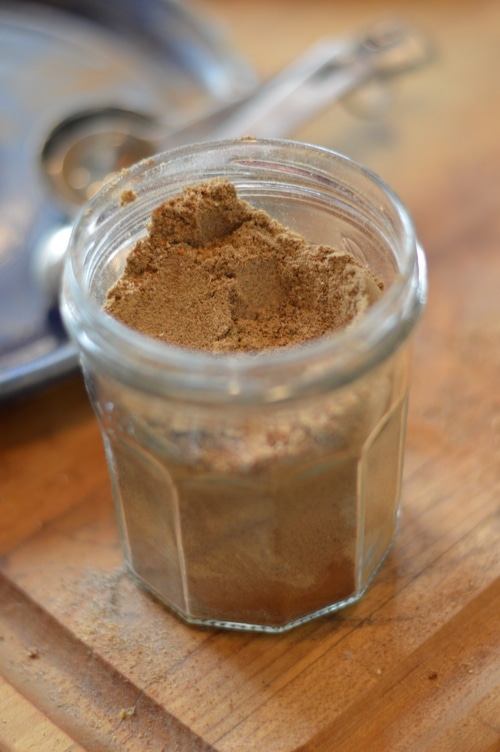 While there isn't one right method of meal planning, I've got some tips to share.  I use the pantry method of meal planning. You can download my handy chart here.  By planning based on cuisine rather than specific recipes, I can always get something on the table in a hurry, if I have the staple ingredients in my pantry.
6. Making condiments, snacks, and staples from scratch
Salad dressings, dips, sauces, jams, and jellies seem to be the last thing people become determined to learn, when they switch from a processed food diet to scratch cooking. It's as if keeping one food in the convenience aisle will keep them from feeling deprived. As if scratch cooking is austerity. It's not!
Scratch cooking is the best way to eat. Food is so much more flavourful when cooked from scratch. And when you've been off of processed crack, so many amazing changes start to happen in your body.
You might lose weight, get your energy back, awaken your taste buds again.   Don't delay learning to make your condiments from scratch. It's really not as mysterious as it sounds. And when you make them from scratch you can leave out the GMOs, soy and cotton seed oil, msg, sugar, and high fructose corn syrup.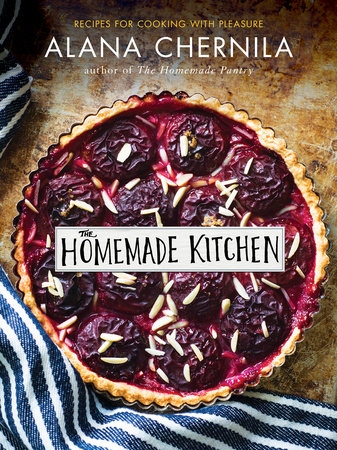 A really good book that will guide you with some easy to follow recipes is The Homemade Pantry by Alana Chernila and her other book,The Homemade Kitchen.  (See my review here.)  Alana teaches the Craftsy (#ad) course, The From Scratch Kitchen which gives you a dozen scratch pantry staples to get you started.  Her books cover more ground that can be covered in a class.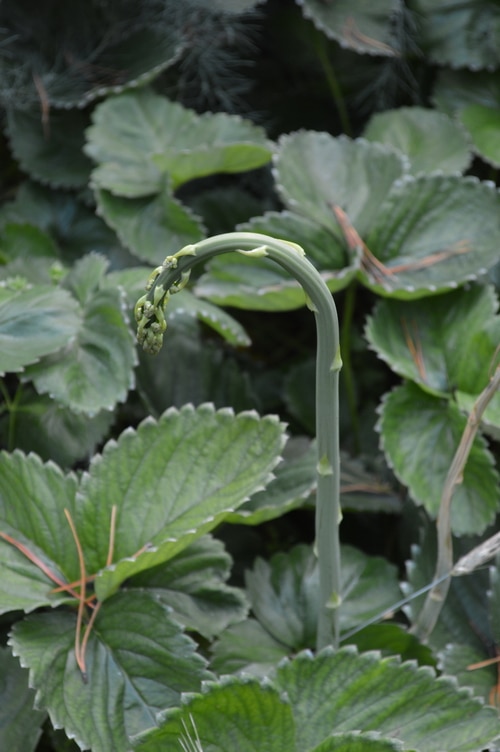 The people of Brazil have a new start with their new food guidelines that recommend scratch cooking from local ingredients that are eaten in community.  These guidelines, when applied will give their citizens resiliance in these challenging economic times.  These guidelines will also improve the wellbeing of their people.
But cooking from scratch with local ingredients and eating in community is within your reach, too.  If you lack a few skills to make this easier for you, I trust this has given you the information you need to make it work for you.  Pick just one skill and make it yours today.  Don't think, good idea, I'll do it later. Do it now while the idea is fresh.
Your turn:
Which skill are you going to master this week, to make cooking from scratch easier for you?
Disclaimer: The links in this post are affiliate links.  The classes I took from Craftsy (#ad) were bought by me and were not a gift from Craftsy (#ad).  My review of Craftsy (#ad) classes is my honest opinion of the courses.  Ditto for the books and resources I recommend.