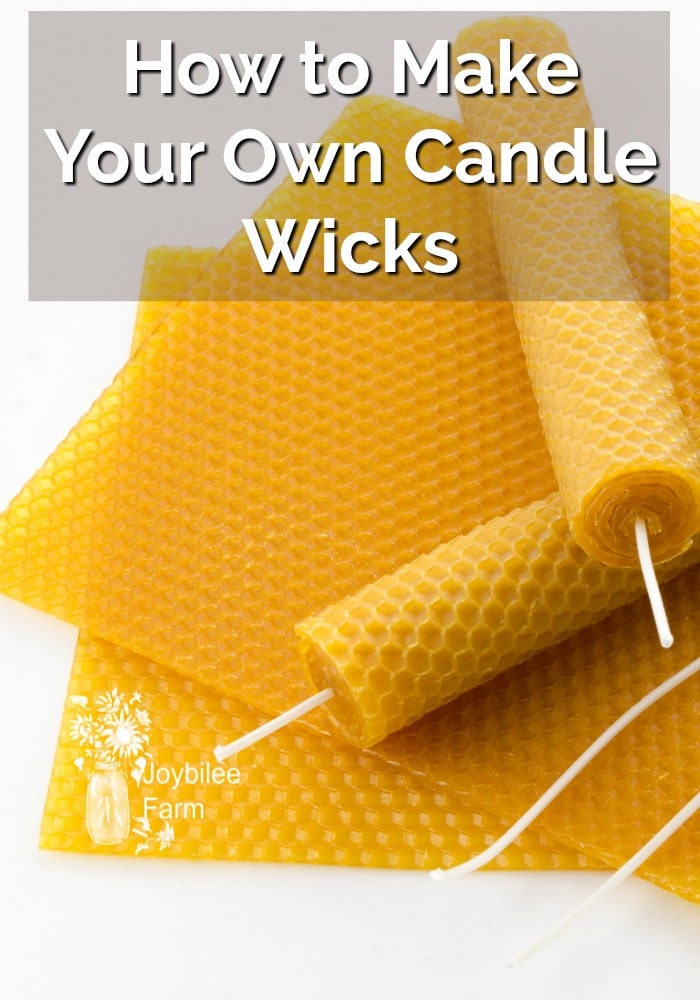 This time of year every culture's holy-day incorporates candles to spread warmth, light, and memories.  Making your own candles with your family increases togetherness, and gives you control over the ingredients.  While paraffin candles contain petroleum by-products, as well as stearic acid, a derivative of beef and sheep tallow, bees wax candles are made from the wax top of the honey comb.  No bees are killed in the making of bees wax candles.  Making them a cruelty-free candle.
Bees wax candles have many health benefits which I document here.  But the heart of the bees wax candle is the wick.  Although most candle making tutorials advise you to purchase cotton candle wicking, cotton wicking is made from non-organic cotton, and can be laced with pesticides, and herbicides. In fact, cotton is one of the worlds most chemicalized agricultural crops.  Today's non-organic cotton is most likely grown from genetically modified seed.  Unless you live in an area where cotton is grown, your wick will also have been made in China and travelled countless miles around the globe to get to you.  China is the world's number 1 textile manufacturer today.
Making a wick from local materials
This tutorial shows you how you can make a beautiful local candle from fiber and wax sourced within your own neighborhood.  Suitable candle wicking materials include any of the plant based fibers including cotton, linen, hemp, nettle, and even wood cordage.  Hand spinning yarn for candle wicking from linen tow is a good way to use up this part of your linen harvest.
Growing linen for wicking and coarse toweling
Linen is easy to grow in most temperate climates.  To make candle wicking or coarse toweling you can plant oil seed flax and harvest the seeds for oil and the stems for fiber.  Oil seed flax is shorter than fiber flax and since the seeds are harvested when ripe, the fiber tends to be coarser as well.  Coarseness can be somewhat controlled by planting the plants closer together and by harvesting when the plants are 1/3rd yellow and 2/3rds green.  At this stage the seeds are immature, but they will mature while the stocks are drying.  If you plant fiber flax, use the tow fibers, that are removed from the longer, silkier line fibers, during fiber processing.
Spinning linen tow for wicking
Wet spin the tow fibers, by dipping your fingers in water and smoothing out the fibers as you insert twist with your wheel or a spindle.  Tow fiber is shorter and  can be spun with the same techniques that you use for wool.  Since you want a firm, well twisted yarn for candle wicking, use a worsted technique to spin the linen-tow.  For Candle wicking you will want to ply your singles into a 2 ply or even a 3 ply yarn.  Skein the yarn and wash it by boiling it in water that you have added a tbsp of washing soda.  This will remove any residual tannins and pectins and make the yarn soft and pliable.  Many people finish linen yarn by beating it while it is drying to make it soft and pliable.  You can leave this step out if you are making wicks as the stiffness is of benefit.  Once you have a skein of prepared and plied tow yarn you are ready to make the wick.  Obviously you can enter the process at this stage with a tube of already spun linen, cotton, or hemp yarn, as well.  A simple plied yarn does not make an adequate wick for a bees wax candle.
Making the wick from linen yarn
The wick must burn at a high enough temperature to melt the bees wax so that the candle will burn.  Simple plied yarns do not burn hot enough or long enough to melt the bees wax.  Further the wick needs to bend at a right angle to the flame in order to melt the wax.  This angle allows the end to remain in the outer mantle of the flame and causes it to be shortened naturally.  Mordanting the wick slows down the burn time so that the flame is not extinguished by the melted wax.
Plaited or woven wick allow the wick to burn at a higher temperature.  The easiest way to make a plaited wick is with a lucet.  A lucet allows you to "knit" a continuous square cord of wicking.  The lucet cordage can be made tightly and without stretch by using a high tension, pulling the finished loops tightly with each new stitch.  The cordage should be tight and have very little air in it.  Each pair of dipped candles requires a cord that is 28 inches long.  The lucet cord is basically a knitted cord, so if you cut the cord you have to secure the ends to keep them from unravelling.
Canadian pioneers used a woven cord made on a tape loom that was designed specifically to create candle wicks and oil lamp wicks, as well as cordage to secure sacks, trousers and shoes.  The woven wick is also a continuous tape.   The woven wick can be cut without unravelling.  It is a warp faced fabric, similar to an inkle braid.  Pioneers inserted coloured threads to show where to cut the wick without measuring.
For hand dipped candles you need a wick that is about 12 wraps per inch of tightly woven or braided cord that has no stretch and no air within the cord.  For an oil lamp wick make the wick wider and use a tape loom.
Mordanting the candle wicks
The wicks need to be mordanted with salts to make the wick bend into the flame, slowing down the burn time so that the wax is consumed as the candle burns and the flame is not extinguished in the melted wax.   A solution of 1 litre of water, 1/4 cup. coarse salt or other nonadditive salt, 1/2 cup of borax is used to prepare the wicks.  You can mordant your wicks in a skein or you can cut them to size and then mordant them individually.  Simmer the wicks for one hour in the solution.  Cool in the solution and then remove and allow to dry completely.
Priming the prepared candle wicks
Once the wicks have dried completely, you can prepare them for dipping by priming them.  Priming is the first dipping of the candle wick.  It removes the air from the wick, saturates the wick in the melted wax and allows the candle to burn more evenly.   Set up your double boiler with a tin to hold the melting wax and a large pot that you can dedicate to melting wax.  Fill the pot with water and the can with wax.  Place over a heat surface and simmer to water to melt the wax.  You don't need to boil rapidly.  Bees wax melts at 148 degree F.   Bring the wax up to 160 F to make a smooth candle.
Dip the prepared wicks once in the wax.  Hold under the wax until no more air bubbles rise to the surface.  Remove from the wax and allow to drip into the wax until all dripping stops.  Place waxed wicks on parchment paper to harden.  While the wax is still pliable pull the wicks until they are straight.  Allow to harden for a few hours before resuming the candle making.
Tomorrow I'll show you how to make hand dipped candles.  There are a few tricks to getting the candles even, straight, smooth and with that professional glow.  These make wonderful hostess gifts, stocking stuffers for the adults in your life, make a beautiful addition to your own table.  At this time of year I dip at least 20 pairs of beeswax candles to enjoy throughout the year.
Other tutorials on Joybilee Farm for beeswax candle making:
How to make hand dipped beeswax candles
How to make beeswax luminaries
How to make beeswax candles for your Chanukah Menorah
Other tutorials on Joybilee Farm for handspinning: