Making herbal tinctures is one of the easiest ways to preserve the potency of your herbal harvest. Tinctures made with alcohol and dried herbs have a long shelf life. They can last for decades without a decrease in potency, provided they are protected from light and heat. Tinctures are easy for a beginner to make, yet they are the stand by herbal remedy for professional herbalists.
Alcohol and water are the universal solvents. When you make a tincture using vodka or another distilled alcohol, the alcohol percentage is describe as either a percentage of the alcohol content or as "proof" What does that mean? Well in Canada most distilled spirits are 40% alcohol. This means they are 60% water. So if you make a tincture using vodka and dried plant material using Canadian vodka your tincture will be 40% alcohol and 60% water. Both the water and the alcohol will dissolve the desired constituents of herb you are working with.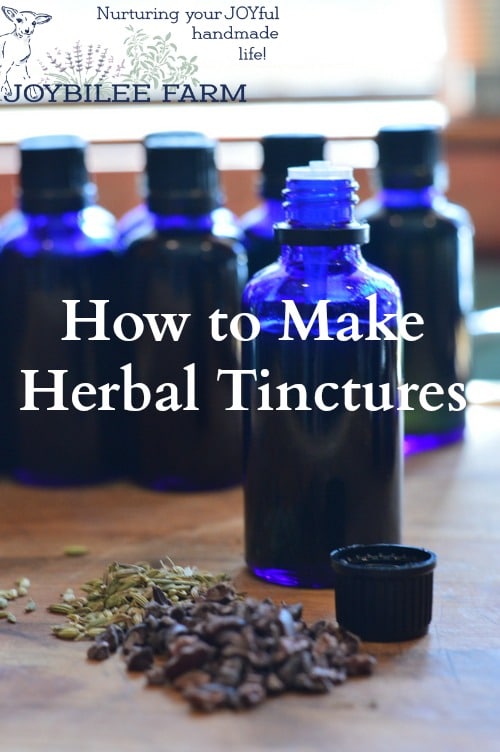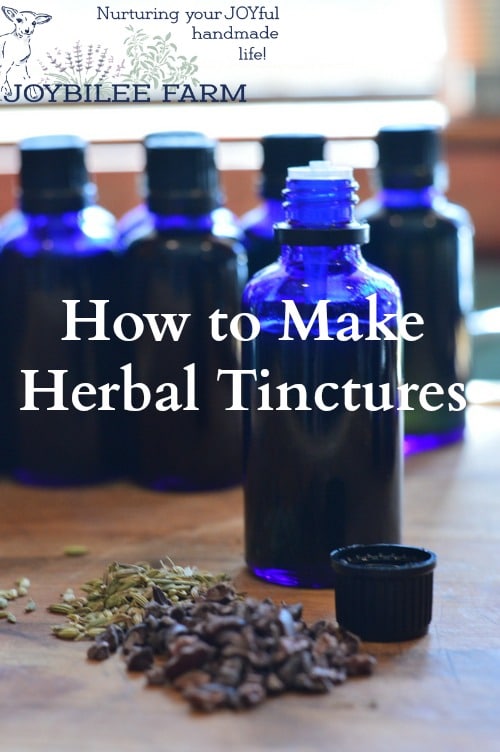 If your alcohol is labeled as proof rather than percentage of alcohol, the proof is double the actual percentage of alcohol. So if an alcohol is describes as 100 proof, it means that it is 50% alcohol and 50% water. 80 proof would be 40% alcohol and 60% water. In the US and in some Canadian provinces Everclear is available and is the preferred alcohol to use when making tinctures using fresh plant material. Everclear is 190 proof or 95% alcohol. Since fresh plant material will dilute the alcohol content in the tincture, using a higher proof alcohol increases the amount of the desirable constituents that can leach into the solvent, while insuring that the tincture has a long shelf life. Tinctures made with Everclear will last indefinitely.
(Added for clarity) When using Everclear with dried plant material, the Everclear should be diluted by adding distilled water according to the percentage of alcohol recommeded for the herbal tincture that you are making.
When you shouldn't make an alcohol tincture
There are a few plant constituents that dissolve better in water than in alcohol. These are better used as tea than as tinctures.
Saccharides and other carbohydrates dissolve better in water than alcohol. Mushrooms are high in oligosaccharides and require a 2 step tincture process that involves high proof alcohol (Everclear), and a hot water soak.
Minerals like calcium, magnesium, and iron do not dissolve easily in alcohol. Water and vinegar are the best solvents for minerals. While some herbs that are high in minerals are made into alcohol tinctures, this is to extract other constituents in the plant rather than the minerals. Nettles, chickweed, violet, red clover, dandelion leaf, and the seaweeds are high in minerals and better preserved in vinegar or used as a nourishing infusion. Fire cider is an example of a vinegar based tincture. Vinegar based tinctures have a shorter shelf than alcohol based tinctures, but are easier to incorporate into food. Use them in salad dressings or as additions to bone both.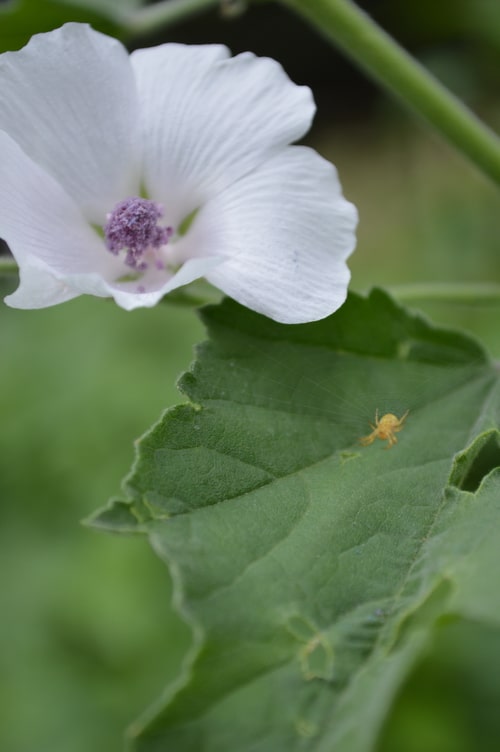 Alcohol doesn't effectively dissolve the mucilage in some herbs. If you are taking an herb for it's soothing demulcent properties, you'll want to take them in herbal teas rather than use an alcohol tincture. Herbs that are high in mucilage include comfrey root, marshmallow, slippery elm, corn silk, licorice, and violets.
When you are giving herbs to babies it's better to avoid alcohol and use water infusions instead. Young children should minimize alcohol intake.
Those with liver disease, alcohol allergies, or a history of alcoholism should avoid alcohol based tinctures.
When alcohol tinctures are the best choice
Alcohol is excellent at extracting resins, while water is not. Plants that are high in resins include pine, spruce, balsam poplar/black cottonwood, rosin weed, frankincense, myrrh, and cannabis. To extract plant resins you'll want to use the highest proof alcohol you can obtain. 40% alcohol vodka will make a mess of pine resin because the alcohol content isn't high enough. If you can't get Everclear where you live, resins can also be infused in oil to preserve their beneficial compounds.
Essential oils are better extracted with alcohol than with water. Plants that are highly aromatic like sage, rosemary, and lavender are good choices for an alcohol based tincture.
Tinctures are convenient for travel. They are high potency, compact, and portable. You can fly with tinctures in your carry-on luggage, provided that they are packaged in bottles that are 2 ounces or less, and are labelled.
With potent low-dose botanicals, tinctures allow you to better control the dosage.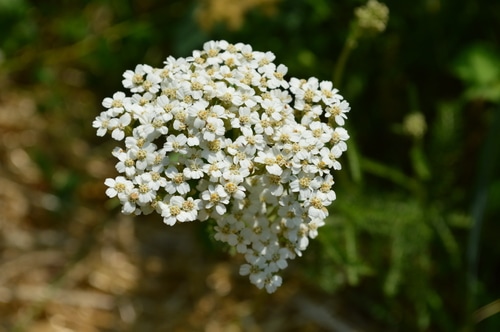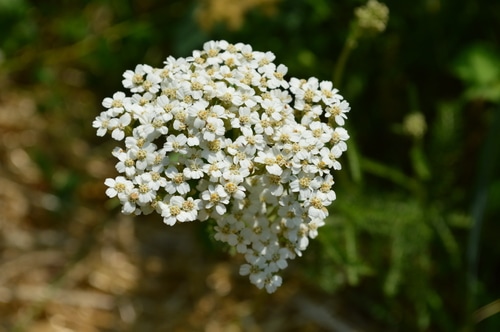 How to make herbal tinctures using the folk method
You'll need:
Dried or fresh plant material
Vodka with at least 40% alcohol for dried herbs or 95% alcohol for fresh herbs
A wide mouth quart canning jar
A stainless steel funnel
A stainless steel strainer
A cloth for pressing out the herbs or a potato ricer
Method:
Wash and sanitize your equipment. Place your chosen herb in the Mason jar. If you are using dried herbs fill the jar half full. The dried herbs will absorb the alcohol and swell in the jar. If you are using fresh herbs, fill the jar completely with the herbs. Cover the herbs with alcohol.
Use a chopstick to displace any air bubbles. Add more alcohol if necessary to fully cover the herbs. Cap tightly. Label the jar with the contents and the date. Don't forget to label. In a month you may not remember what you put in the jar. It will look entirely different.
Every day or as often as you think of it, shake the jar to evenly distribute the herb in the alcohol.
After 4 to 6 weeks your tinctures are ready to strain.
To strain the herb, line a fine mesh sieve with a cloth. Place the sieve over a glass bowl to catch the liquid. Once most of the tincture has dripped through the cloth into the bowl, twist up the cloth to squeeze out as much tincture as possible. Alternatively, press the plant material in a potato ricer to get the last drips of good medicine out of the plant material.
Pour the tincture into coloured glass bottles. Label and store in a cool, dry, dark cupboard. Tinctures have an indefinite shelf life if made with high percentage alcohol.
I can only get 40% alcohol can I still make tinctures with fresh herbs?
Yes. Use the alcohol that you have. But know that the shelf life of the tincture may not be as long because the water in the fresh plant matter will dilute the alcohol further. Generally if the tincture is at least 20% alcohol it will remain stable at room temperature.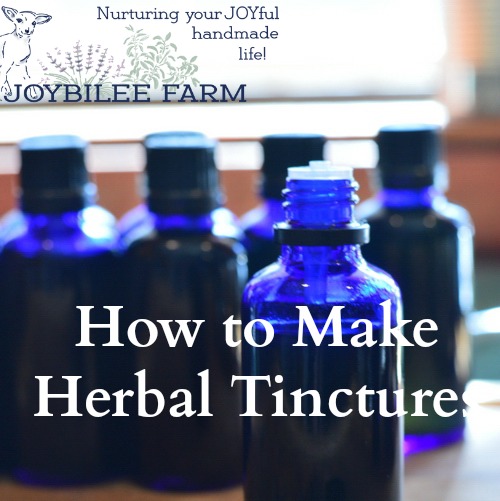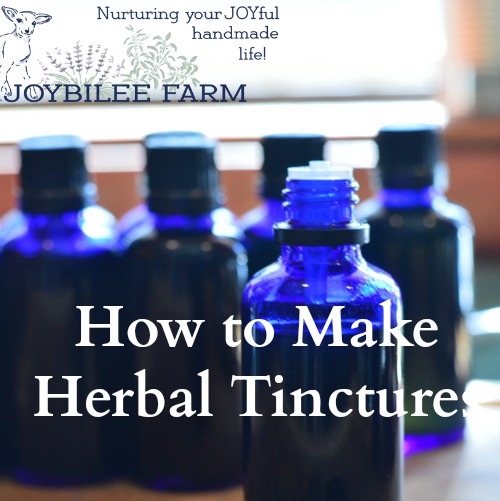 Can I share my tinctures?
Provided that the herb used in tincture making is a legal herb, it is also legal for you to share your tinctures with family and friends. There are specific laws that apply when selling your tinctures in a retail setting. In both the US and Canada tinctures made for commerce must comply with specific labelling regulations, must be created in a commercial, inspected facility, and must meet certain standards of potency. This is beyond the scope of this article.
I highly recommend enrolling in an online herbal course in order to understand the full scope of making herbal medicine, if you are considering selling your herbal tinctures in your business. (#affiliate) The Chestnut School of Herbal Medicine's Herbal Immersion Course or The Herbal Academy's Entrepreneur Herbal Course can guide you through the process of turning herbal medicine making into a business.
Save
Save
Save
Save