Stop buying chemical pollutants and make natural cleaning products instead

Household chemicals contribute to indoor air pollution.  You may be spending hundreds of dollars a year on laundry detergents, all-purpose cleaners, toilet bowl cleaners, disinfectants, and room deodorizers.  You may be damaging your family's health with your wealth.  Household cleaners contain carcinogens, and endocrine disruptors.  They can be the direct cause of asthma, lung cancer, and other chronic health problems.  Remove the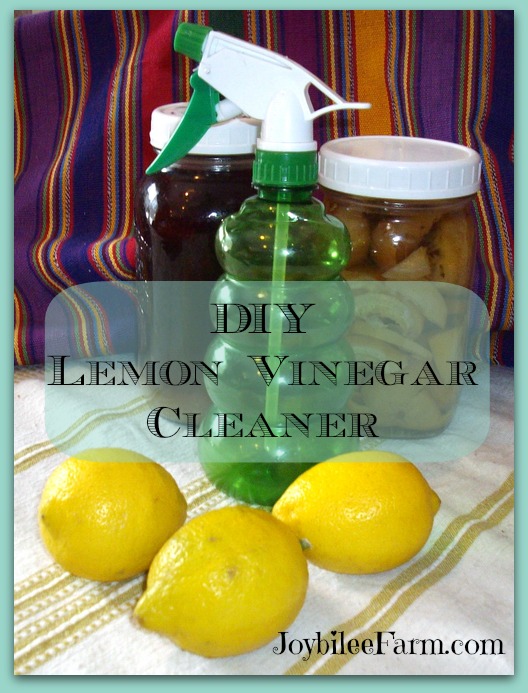 toxic, carcinogenic chemicals from your home and you can see an immediate change in your indoor air quality, and in your family's health and well-being.  Make natural cleaning products instead.  Make a commitment to the organic, homestead lifestyle and you will save money, become more self-reliant, healthier, and discover homestead abundance.
Seriously?  You're telling me that if I get rid of the laundry detergent, the chemical cleaners, and the chemical air fresheners my life will change?  Yes, it will.  This is how I started my journey over 30 years ago.  Making natural cleaning products is the first step to a richer, and more abundant life.  Honestly.  Have I ever lied to you?  Just give it a try.
All-purpose Lemon-vinegar Cleaner:
This is the best natural, all-purpose cleaning product.  It is cheap, cheap.  And you can make it yourself, at home, with ingredients that you probably already have on hand.  It is an effective degreaser and disinfectant.  It won't harm your health or your septic tank.  It contains natural lemon oil that is extracted from the peels by the gentle warming of the acidic vinegar solution.  If you want really cheap you can even make your own vinegar for this recipe.  But using store-bought white vinegar works well, too.
Lemon oil is an effective disinfectant.  It is insecticidal, anti-fungal, antibacterial, and deodorizing.  The vinegar increases the anti-bacterial effects by shifting the pH of the surface where it is being used. For foodsafe commercial kitchens, follow this clean up with a spritz of 5% hydrogen peroxide and you have a cleaner that's more effective than straight bleach on kitchen surfaces.
All-purpose lemon-vinegar cleaner is also effective for cleaning metal surfaces like Berkey water filter containers, and stainless steel stove surfaces.  The vinegar won't harm the metal. And the combination won't scratch surfaces.
If you need more cleaning power, match it up with the baking soda – another cheap, nontoxic and effective cleaning alternative.  The baking soda-vinegar power is a chemical reaction that blasts dirt, grime, germs, and grease.  When you add the lemon to this mix, it's powerful and will even clean up the surface of a wood cookstove, that's seen too many overflowing pots.  If you cook on one you will need this sweet smelling cleaner, yesterday.  It worked for me!
This cleaner is comparable to "Simple Green™" in cleaning power, and more effective than many chemical all-purpose cleaners, with their nauseating scents, and health harming additives.
And vinegar doesn't go bad.  You can keep it in a sealed bottle in a cool, dry place and it will keep for a whole year.  If you are worried you can can it in a boiling water bath, but be aware that the vinegar will corrode your canning lid over time.  I had a bottle that was 1o years old and canned, eventually eat a hole in the canning lid.  The vinegar was fine though. 😉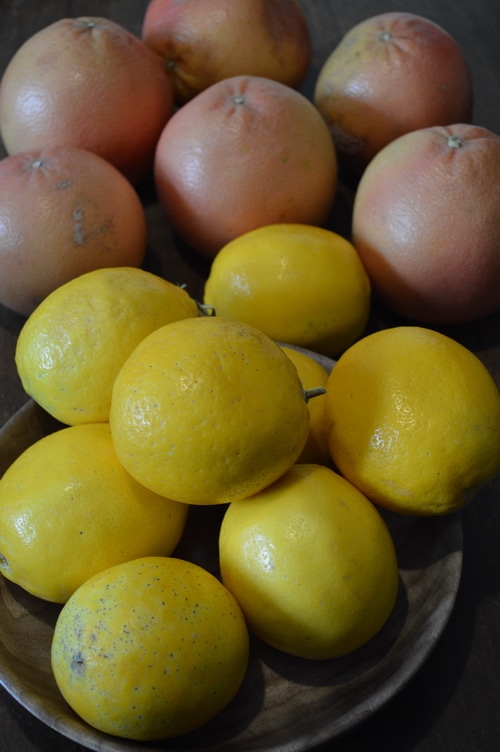 Instructions for making DIY Lemon-Vinegar All-purpose cleaner
You will need:
Lemon peels from lemons used for juice or lemonade, no need to clean out the pulp
4 cups of white vinegar or homemade vinegar
1 wide mouth glass canning jar
1 medium metal sieve or strainer
1 funnel
1 spritz bottle to hold the finished cleaner
Method:
Once you've juiced lemons for your tea or for lemonade, reserve the peels.  No need to remove the pulp from the peels.  Simply place the lemons into a wide mouth canning jar.  Stuff them in well.  Cover with white vinegar, making sure that the peels are completely covered.  You may need to stir it up to get all peel surfaces covered with vinegar.  Cap it to keep the flies out.  Place it in a sunny window to let it warm up slightly.  This will get the lemon oil moving in the peel and begin the osmosis process.  Wait for a month or until you see the vinegar change colour toward a slight yellow tinge, and the lemon peels change colour from light lemon to more of a dusty yellow.  The peels will soften in the solution.  Keep the peels covered with vinegar.
Once the vinegar is yellowed the solution is ready.  Pour the liquid through a fine sieve to remove sediment.  Press the peels against the sieve to extract as much liquid and oil as possible.  Discard the spent peels in your compost.  Store the strained solution in a clean glass canning jar.
You'll notice as you are staining your brand new natural cleaning product that the overwhelming vinegar smell is gone.  There is a faint acidic scent with lemony goodness.  It will make you smile as you clean, knowing the toxic chemicals are gone from your house, replaced with this natural cleaning product that cost almost nothing.
When you are ready to use it, pour it full strength into your spritz bottle.  You can add a few drops of lemon e.o to this if you wish for an uplifting scent when you clean.  The additional lemon e.o. increases the cleaning power of the solution and helps to super charge the air with happy, uplifting ions to improve your mood, and your energy levels.
Two natural cleaning products battle it out.  The toughest test!
(not for the weak of stomach)

I tested this natural cleaner against "Simple Green™," my previous, go-to, all-purpose, eco-friendly cleaner.  My dog was sick from a sudden change in diet.  She had tar-like diarrhea that plastered in puddles over my vinyl floor, and sprayed up on the walls in my laundry room.  The dog recovered quickly.  My laundry room, however, was a mess.  It was enough to make you cry.  And it had dried on the walls by the time I discovered it.  Time for some big-gun cleaners.
Simple Green™ vs. Homemade Lemon-vinegar cleaner
Using both Simple Green™ and the DIY Lemon-Vinegar cleaner undiluted, on two separate, dried, caked puddles, I sprayed the caked on, dried dog dung, and walked away to do another job.  About 10 minutes later, I came back and wiped the floor with paper towels.  Both cleaners were effective in removing the solid fecal matter from the floor, without scrubbing.  The lemon cleaner was faster at removing the residual discolouring, and odor, while the Simple Green™ required more scrubbing and more applications of cleaner to do the same job.  On the walls, I applied the lemon cleaner and wiped it off immediately.  It was effective and required no heroic scrubbing.  It felt good knowing that the vinegar-lemon was both cleaning and disinfecting with every spritz and wipe.  Simple Green™ is also disinfecting, but more costly than my own homemade vinegar and lemon cleaner.
If you don't eat lemons or you are allergic to lemons – orange peels can be substituted in this cleaner.  Lime or grapefruit peels also work well.  All are antiseptic, and offer other beneficial attributes to the cleaner.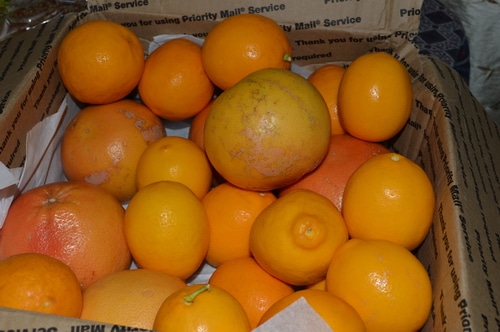 So start saving money today.  Citrus is in season now, so this is the best time year to eat lemons, and make up a few jars of inexpensive but effective lemon-vinegar all purpose cleaner.  Fire Proctor and Gamble and make your own natural cleaning products.
Homestead Abundance Rocks!