Think of it as "travel insurance"
Have you ever been traveling and had a minor health crisis?  It might be jet lag, an allergic reaction, insomnia, car sickness, or even a blistering sunburn.  It sucks when all your remedies are at home and your only access to a helpful remedy is a pricey 2 dose package of over the counter drugs in the hotel concierge.
I know because that happened to me.  We were in Phoenix at a 3 day business conference in March last year.  Many people were missing the conference because of a nasty flu bug that was going around.  We thought we were safe. It was just a weekend trip. We hadn't been sick for months.
We arrived at the hotel on Thursday afternoon and headed out to a Mexican restaurant just across the street.  By 7pm we were sitting in a meeting and Mr. Joybilee became hot and itchy.  His back felt like it was on fire.  There was a red, blistering rash breaking out from waist to neck.  I had a small tin of salve in my suitcase, but instead of helping, the salve increased the burning feeling.  Within a couple hours he was vomiting. I didn't have any ginger.  I didn't have any benadryl.  The hotel concierge was closed.  We were in a strange city without a car.  Mr. Joybilee hardly slept that night.  He was up retching in the hotel bathroom.  I lay in bed praying and wondering if I should call 911.
In the morning I found a two serving package of Emergen-C and a 2 dose package of Dimenhydrinate (aka. Gravol) — $12.   Once he had the dimenhydrinate the vomiting stop and the rash slowly disappeared.  He didn't need the second dose. But he was weak and exhausted and missed the first day of the 3 day event.
That was the last trip we ever made without my herbal travel first aid kit.  Today I carry this small herbal travel kit that includes ginger candy, Emergen-C, bandaids, herbal sleep tea, sunburn tea, anti-itch salve, and several other easy to DIY natural remedies that fit into a small makeup bag.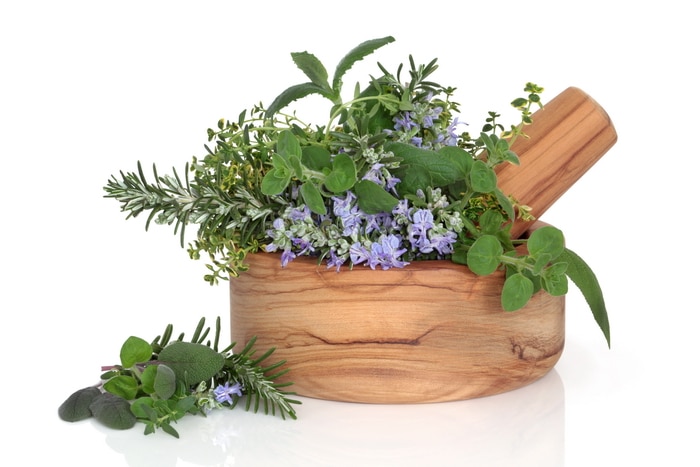 This first aid kit has proven it's usefulness on 5 trips since March of 2017.  It's been to Toronto, Jerusalem, Telaviv, Dallas, Austin, and even Vancouver.  This DIY herbal first aid travel kit has saved us time, because we have all the remedies we need with us every time we leave home.  Remedies that are familiar and easy to use. And easy to re-DIY as needed.
Plus this DIY herbal first aid travel kit has saved us money because we haven't had to run to the store or the hotel concierge in an emergency.  It's also actually reduced our need for herbal remedies because when you have what you need at the first sign of symptoms you can prevent a small crisis from becoming an overwhelming emergency and a ride in an ambulance.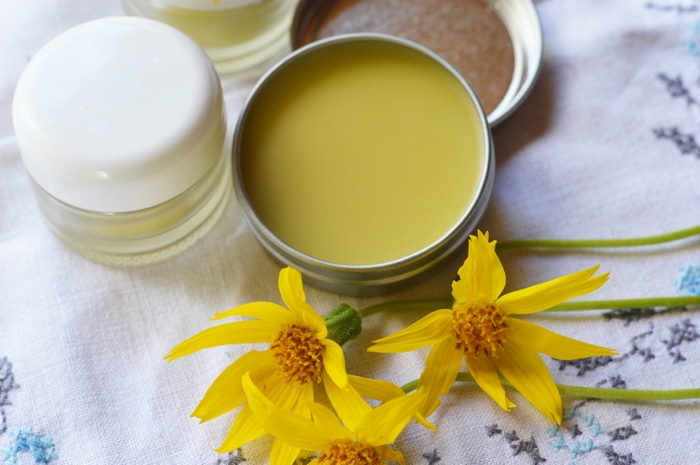 Even when I slipped on the ice and banged my head, on Christmas Day in Vancouver, we had the salves, tinctures, and tea with us and only needed to find a little ice for the bruise.  Instead of heading to the hospital emergency with a concussion, we were able to apply herbal remedies quickly and avoid a more serious problem.
If you've ever been caught away from home with a minor health issue, this DIY herbal first aid travel kit will help you resolve many issues  quickly. It could help you avoid an emergency room visit.  And you won't have to recover twice — once from the injury and again from the remedy, because herbal remedies support the body's own healing mechanisms.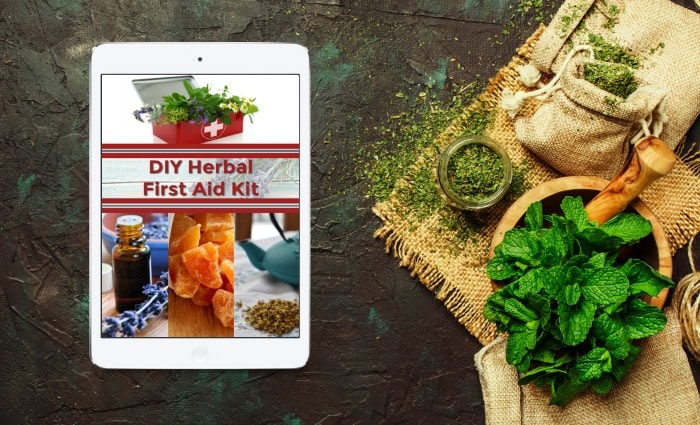 Enroll in the DIY Herbal First Aid Travel Kit class now
When you sign up for the DIY Herbal First Aid Travel Kit class you will:
Make the herbal remedies you need before you leave home.
Learn 10 essential herbal medicine making skills
Create 10 DIY herbal remedies that cover common health issues you find when traveling
Discover the one grocery store herb you need to prevent vomiting, travel sickness, menstrual cramps, and sore throat
Find out how to create a traditional earache remedy using just 3 ingredients
Discover how to ease a sunburn and prevent skin cancer with this common, easy to find herb that might already be waiting for you in your hotel room.
Learn which common plant to use to stop bleeding, bruising, and even nose bleeds fast.
Learn how to craft an effective, travel poultice for spider bites, tick bites, boils, and skin infections.
All of these remedies fit nicely in a vehicle first aid kit, a camp first aid box, and can also make it through most airport security without a problem.
Don't leave home without these essential herbal remedies.
How long does the course take?
Most people finish the course, including DIYing all 10 remedies in just 8 to 12 hours, by slipping it into the margins of their already full lives – creating a remedy while supper is cooking or while waiting for something else to finish in the kitchen. If you've avoided diving deep into herbal medicine making thinking that you don't have time for another "hobby", this course could change your life.
Is there a time limit to finish the course?
You'll have access to the course for 2 years from the day you enroll.  All the recipes are downloadable and printable, so you can save them and always have them close at hand.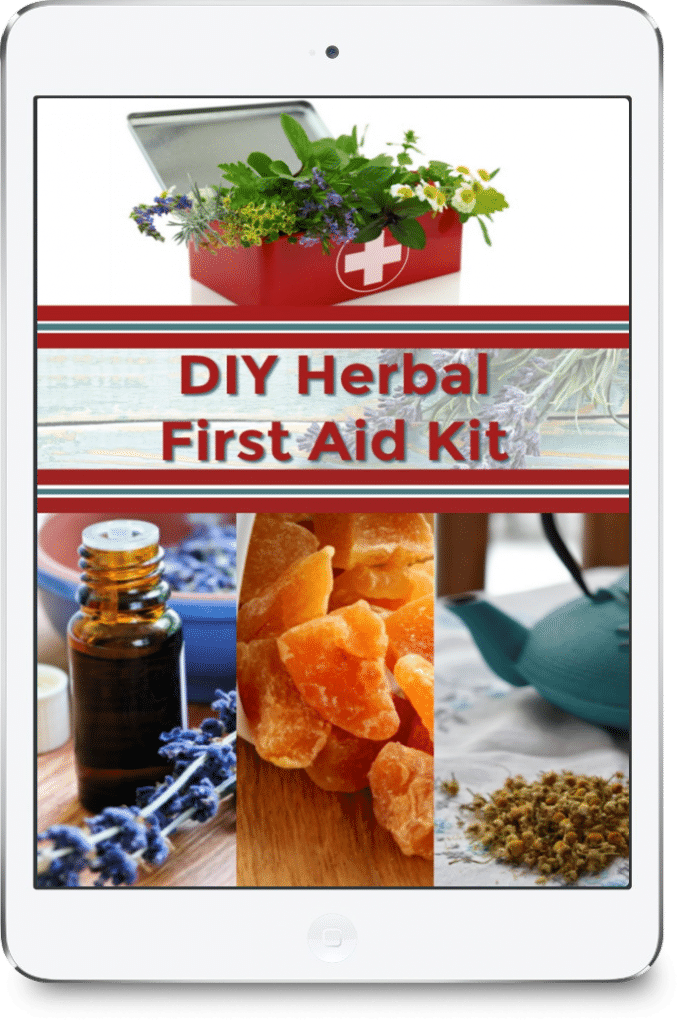 Limited Time Offer:
Grab my course in the Herbs and Essential Oils Super Bundle for one low price, along with 22 eBooks, 3 other ecourses, 6 printable packs, & 2 membership sites.  It's like getting my course for half price and getting 33 other products for FREE.