Ethnic Breads, whole grain baking, and gluten-free baking
Scratch cooking is the best way to have a healthy budget, a healthy family, and a healthy you. When you cook from scratch you control the ingredients. You can choose the healthiest, freshest food and prepare it to deliver the most nutrients in the most appetizing way.  Mastering bread baking is an intermediate skill in your personal scratch cooking repertoire.  Baking whether you are using whole grains, or gluten-free flours, can be a challenging skill to learn.  But a home filled with the scent of freshly baked challah, or the comfort of crunchy seed crackers and a mug of chicken soup are worth the effort.  This course focuses on baking with whole grains, as well as offering an introduction to gluten-free flours.
This 30 day class is for intermediate scratch cooks and those who are ready to say goodbye to the overtures of the processed food industry and get back to basics in the kitchen. Is it time to renew your love of home cooking and learn some tricks to make your bread repertoire more interesting? Are you a veteran scratch cook, who is facing challenges because a beloved family member is suffering from gluten intolerance or wheat sensitivities? Are you tired of doughy whole grain breads?  Are you tied to a bread machine and rote recipes that spell B.O.R.I.N.G.? Are you ready to take back control of your family's diet and health?
This class will help you start the journey to nutrient rich, delicious, homecooked breads that won't bankrupt your timebank. For veterans in scratch cooking, this class will add spice and delight back into your baking, and teach you numerous tricks to save you time, so that you can pursue your other loves, too.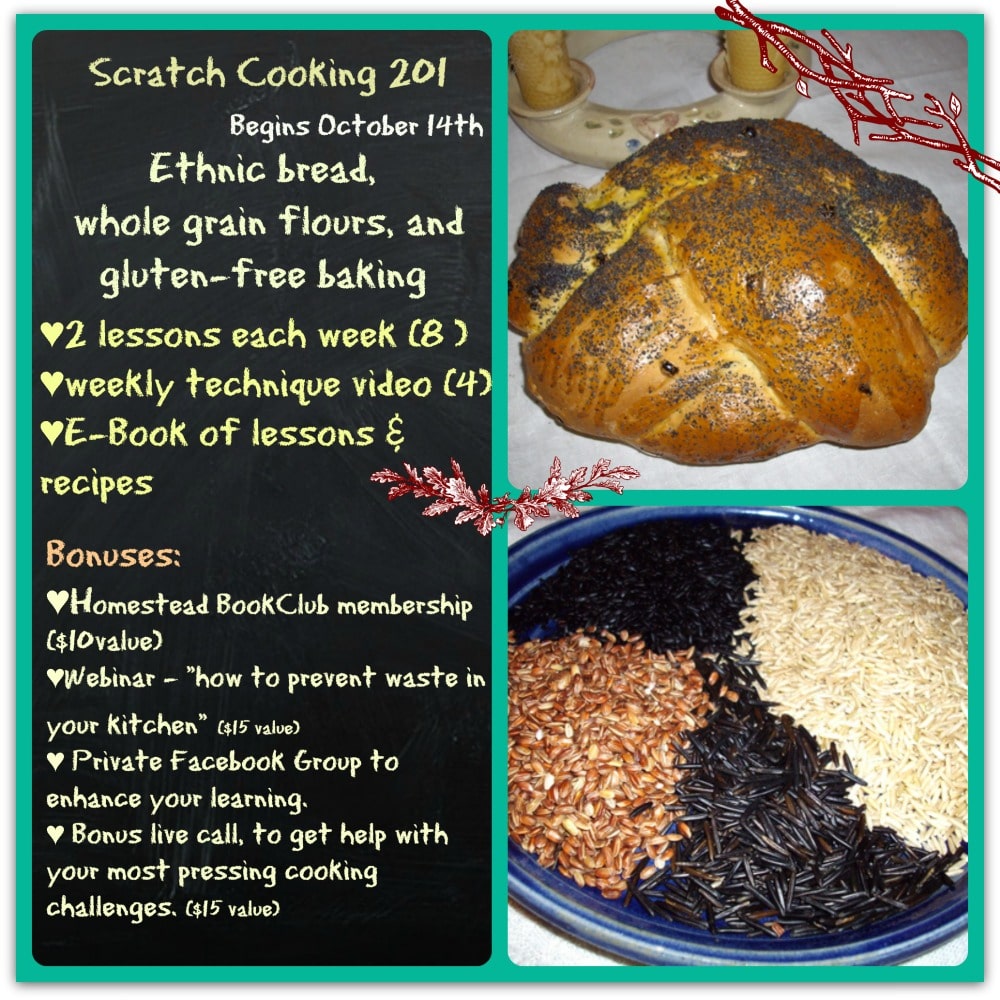 This class begins October 15th
Who is this class for?
This class is for those who have already taken Scratch Cooking 101 or those who feel confident in their ability to follow a recipe and make substitutions to recipes that reflect their own personal NonGMO, sustainable, healthy cooking lifestyle.
Those who want to learn basic techniques for reproducing ethnic and whole grain breads in their home kitchen
Those who have a family member that is on a gluten-free or wheat-free diet and need a refresher class in gluten-free cooking (half the class with be on gluten-free cooking)
Those who struggle maintaining a grain free lifestyle and need substitutions for conventional breads to maintain a healthy diet.  (half the class with be on wheat and gluten substitutes)
What's included in the class:
2 weekly lessons with ethnic and whole grain breads, along with gluten-free substitutions (8 lessons)
A weekly video with visual techniques to help you master baking techniques and gluten-free cooking (4 videos)
Live call where you can ask your questions and get help for your challenges.
Private Facebook Group with daily interaction where you can get timely help and interact with your classmates, sharing your struggles, challenges, and victories.
Bonuses included with this class:
Webinar – "How to Prevent Waste in Your Kitchen"  ($15 value)
Homestead Book Club Membership ($10 value)
Live call to get help with your most pressing scratch cooking challenges ($15 value)
E-Book at the end of class with all lessons and recipes shared in the class ($27 value)
Value of bonuses: $67
Scratch Cooking 201 -Ethnic Breads, whole grain baking, and gluten-free baking
Class begins October 14th and ends Nov. 14th (no lessons the week of October 28 to Nov 1st)
What you'll learn:
How to vary your repertoire of breads using just a few basic recipes
How to have fresh bread every day without spending hours in the kitchen.
Why your whole grain breads are heavy like a rock, and what to do to make a light, crusty whole grain loaf.
Why sour dough breads were the traditional ethnic bread and how to make them at home.
How to create gluten-free breads for your special family member that satisfies their bread craving without the pain.
What basic gluten-free baking techniques will improve your results and save you money.
How to grind your own flours and gluten free flour substitutes and maximize flavour and nutrition in your bread baking.
How to form different ethnic yeast breads and how to cook them for traditional flavour and texture.
My personal guarantee
If you find that the course wasn't what you were looking for in the first 7 days of the class, simply send me an email and let me know that you are dropping out and I'll refund your full purchase price — no questions asked.
Do you need a Facebook account?
To get the full benefit from the course you should have a Facebook account.  If you choose not to use Facebook you will still get all the lessons through you personal log-in on the Joybilee Farm website and through the personal email that is sent out once a week, but you will miss the group interaction that occurs in the Private Facebook Group.  Please sign up with the same email that you use for Facebook.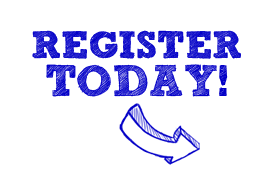 Yes, I want to learn how to bake ethnic bread and increase my gluten-free repertoire, too.
What previous students say about this course:
"Thank you, Chris! You always have such a wonderful way of not only simplifying/making things more doable but go the extra mile with add-on recipes. Much appreciated :-)" – Karen
"We had homemade tacos and rice tonight (no pics tonight–sorry!). I don't usually fry Todd's and my shells but I did this time in coconut oil, it worked nicely. I have been mindful to start my dinner earlier per Chris's menu planning instructions and it is working out so well for me. Lots of time to cook exactly what we want and NO stress during the hour before dinner. This is revolutionary for my cooking habits and I can feel already that if I just do this one thing, it's going to change how much we eat convenience food. Yeah!" – Kristi
"You know what I am finding so exciting? Beside the new recipes and ideas, the making of new acquaintances and the new found love of cooking….I've lost 8 lbs since June 1!!!! Thank God that this is a one-room schoolhouse and not bootcamp!" — Sue.