Your use of our sites is your agreement to these terms and conditions of service:
When we collect your personal information: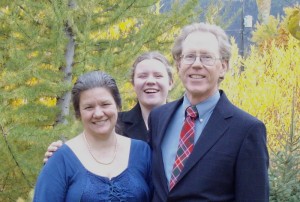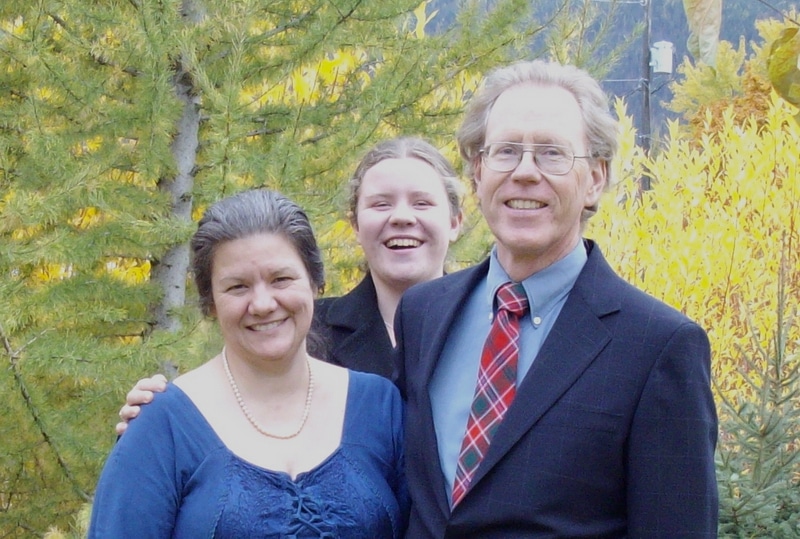 You can sign up for the Joybilee Farm Newsletter, which will send you a weekly up date of Joybilee Farm blog articles.  From time to time, I also send out information that I think will help you become more self reliant and skilled in your journey toward homestead abundance and self sufficiency.  Past newsletters have included knitting patterns, recipes, herbal remedies, and other help for a more self reliant and simple lifestyle.
I collect your personal information in order to send you the weekly newsletter, or to complete your purchases through my secure shopping cart.  I will never share your personal information with other businesses, nor do I sell your personal information.
You can feel confidence when signing up for the weekly Joybilee Farm newsletter, or making a purchase from Joybilee Farm through our online shopping service.
When you give us your mailing address, when making a purchase from Joybilee Farm, your mailing address is used only to complete your purchase.  No record is kept of your personal information beyond your purchase, except as required by Canadian Federal and Provincial laws, as pertaining to taxation records. For instance, we have to keep records when collecting HST and GST for other provinces to show where parcels from Joybilee Farm were mailed to.
Privacy of Information:
Privacy Policy
We are committed to protecting your privacy and security and have explained in detail the steps we take to do so. We control this site from offices in the Canada. We do not represent that materials on the site are appropriate or available for use in other locations. Persons who choose to access this site from other locations do so on their own initiative, and are responsible for compliance with local laws, if and to the extent local laws are applicable.
At https://joybileefarm.com, we recognize that privacy of your personal information is important. Here is information on what types of personal information we receive and collect when you use and visit https://joybileefarm.com, and how we safeguard your information. We never sell your personal information to third parties.
Log Files As with most other websites, we collect and use the data contained in log files. The information in the log files include your IP (internet protocol) address, your ISP (internet service provider, such as AOL or Shaw Cable), the browser you used to visit our site (such as Internet Explorer or Firefox), the time you visited our site and which pages you visited throughout our site.
Cookies and Web Beacons We do use cookies to store information, such as your personal preferences when you visit our site. This could include only showing you a popup once in your visit, or the ability to login to some of our features, such as the membership portal.
We also use third party advertisements on https://joybileefarm.com to support our site. Some of these advertisers may use technology such as cookies and web beacons when they advertise on our site, which will also send these advertisers (such as Google through the Google AdSense program) information including your IP address, your ISP , the browser you used to visit our site, and in some cases, whether you have Flash installed. This is generally used for geotargeting purposes (showing New York real estate ads to someone in New York, for example) or showing certain ads based on specific sites visited (such as showing cooking ads to someone who frequents cooking sites).
DoubleClick DART cookies We also may use DART cookies for ad serving through Google's DoubleClick, which places a cookie on your computer when you are browsing the web and visit a site using DoubleClick advertising (including some Google AdSense advertisements). This cookie is used to serve ads specific to you and your interests ("interest based targeting"). The ads served will be targeted based on your previous browsing history (For example, if you have been viewing sites about visiting Las Vegas, you may see Las Vegas hotel advertisements when viewing a non-related site, such as on a site about hockey). DART uses "non personally identifiable information". It does NOT track personal information about you, such as your name, email address, physical address, telephone number, social security numbers, bank account numbers or credit card numbers. You can opt-out of this ad serving on all sites using this advertising by visiting http://www.doubleclick.com/privacy/dart_adserving.aspx
You can choose to disable or selectively turn off our cookies or third-party cookies in your browser settings, or by managing preferences in programs such as Norton Internet Security. However, this can affect how you are able to interact with our site as well as other websites. This could include the inability to login to services or programs, such as logging into forums or accounts.
Deleting cookies does not mean you are permanently opted out of any advertising program. Unless you have settings that disallow cookies, the next time you visit a site running the advertisements, a new cookie will be added.
Exceptions to Privacy Policy
While we are committed to keeping your information secure and private, we have the following exceptions to our privacy policy: We will release specific information about you or your account to comply with any valid legal inquiry or process such as a search warrant, subpoena, statute or court order. We will also release specific information in special cases, such as if there is an attempted breach of the security of the Sites, or a physical or property threat to you or others. We may also transfer user information, including personally identifiable information, in connection with a corporate merger, consolidation, the sale of related assets or corporate division or other fundamental corporate change.
Further, the information you enter when making a purchase or an online donation will be shared with payment processors, financial gateways, and your credit card company to authorize credit card payments. Such information may also be shared with necessary third parties solely for the purpose or carrying out the transactions. Please note that if you give out personal information online through a discussion board or posting site, that information can be collected and used by third parties. Although we strive to protect our users' privacy, we cannot guarantee the security of information you post in these forums. You disclose such information at your own risk.
Anti Spam and email policy Statement:
The Joybilee Farm email newsletter is sent out twice a week on average.  If you receive a newsletter from Joybilee Farm it is because you signed up on my website using the box in the top right of the header, or your friend thought there was something in it that you would enjoy reading, and forwarded their copy to you.  I don't automatically add your name to my email list.  You have to request it.
I will not spam you.  I promise.
If you are tired of receiving my emails, you can unsubscribe using the button at the bottom of every email.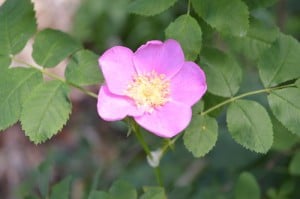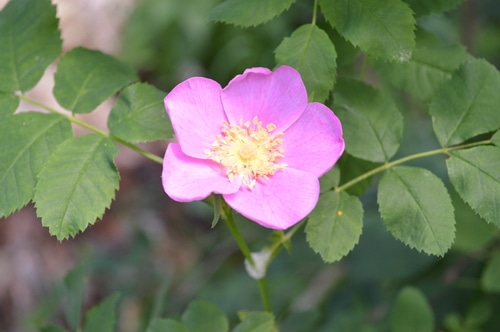 Affiliate disclaimer:
Many of the links to products on this website are affiliate links to products or businesses that I recommend.  When you purchase products through the affiliate links I may make a small commission.
We are a participant in the Amazon Services LLC Associates Program, an affiliate advertising program designed to provide a means for us to earn fees by linking to Amazon.com and affiliated sites.
Joybilee Farm is a participant in the Tropical Traditions Referral Program, an affiliate advertising program designed to provide a means for sites to earn coupons for Tropical Traditions products.  If you order by clicking on any of my links and have never ordered from Tropical Traditions in the past, you will receive a free book on Virgin Coconut Oil, and I will receive a discount coupon for referring you.
Information Disclaimer:
The information published on this site is for educational information only.  It is not intended to take the place of personalized medical counselling, diagnosis, and treatment from a trained health professional.  The owner of this site makes no representations as to the accuracy or completeness of any information on this site or found by following any link on this site. The owner will not be liable for any errors or omissions in this information nor for the availability of this information. The owner will not be liable for any losses, injuries, or damages from the display or use of this information. These terms and conditions of use are subject to change at anytime and without notice.
Miscellaneous
These terms will be governed by and construed in accordance with the laws of the Province of British Columbia, without regard to any principles of conflicts of law. You agree that any action at law or in equity that arises out of or relates to these terms will be subject to mediation in the Province of British Columbia. If any of these terms of use are found unlawful, void, or for any reason unenforceable, then that provision will be considered severable from the remaining terms of use, and will not affect the validity and enforceability of the remaining provisions. These terms may be modified only by our posting of changes to these terms of use on our Sites.
Terms of Use
Submissions
We welcome your comments about any of the Sites. However, we will not review or consider any unsolicited creative submissions or suggestions for topics on our blogs, podcasts, seminars, or within our newsletters or products. We hope you will understand that this policy is intended to avoid the possibility of future misunderstandings in the event that ideas developed by our team might seem to be similar to the ideas submitted to us. Accordingly, we must ask that you not send us any original creative ideas, suggestions or materials.
If, despite our request, you send us any idea, suggestion or material ("Submission"), it shall become our property. We will not be subject to any obligation of confidence for any submission, and we will not be liable for any use or disclosure of any submission. In the case that you submit something to us and it is unsolicited, we will exclusively own all rights to the submission worldwide, and we will be entitled to the unrestricted use of the submission for any purpose, without compensation or notification to the provider of the submission. Given this fact, we ask that you refrain from submitting creative projects to us, particularly those that are confidential or personal to you.
Forums
A "forum" means any blog comments, message board, chat room, user review forum or other interactive service appearing on any of the Sites and includes both public boards and private forums. You must register in accordance with instructions that you will find on the Sites in order to contribute to any forum. You may not post on any forum, or send to any other forum user or our staff, any material that is abusive, vulgar, threatening, harassing, libelous, defamatory, obscene, invades a person's privacy, violates any intellectual or other property rights, or that would otherwise violate any law. You may not use any forum in a commercial manner.
You may not post material that solicits funds, or that advertises or solicits goods or services. You may not post material known to be false. You may not post or transmit any information, software or other material that contains a virus or other harmful component.
We are not responsible for material appearing in any forum on the Sites, except for material signed by one of our identified representatives. We are not responsible for screening material posted by users for libel, obscenity, invasion of privacy, copyright or trademark infringement, accuracy, or for any other reason. We retain, however, the right to modify or remove messages or other material that we, in our sole discretion, consider infringing, offensive, abusive, defamatory, obscene, snarky, stale, or otherwise unacceptable. We also reserve the right to edit materials for any other reason.
Whether or not we modify or remove such material, users remain solely responsible for the content of their messages or postings. By posting on the Sites, you grant (or warrant that the owner of such rights has expressly granted) us and/or relevant affiliated companies the worldwide, perpetual, nonexclusive right to use your questions, comments, and postings, in their original or edited form, in television programs, books, articles, commentaries, or in any other medium now known or later developed.
You also warrant that you own or otherwise control all of the rights to the content you have posted and that the public posting and use of such content by us will not infringe the rights of any third party. Additionally, you warrant that any "moral rights" in posted materials have been waived. You are not entitled to any compensation for any materials you may post on the Sites.
Registration
We may, at our discretion, suspend or terminate the registration of any forum user or general user who violates any of these terms of use of use, any of the forum member guidelines or for any other behavior that we in our discretion believe is inappropriate.
Disclaimers
The information, services, products, claims, topics, and materials on our Sites are provided "as is" and without warranties of any kind, either expressed or implied. We disclaim all warranties, expressed or implied, including but not limited to implied effectiveness of the ideas or strategies listed on this site as well as those that are provided in our products or to our participants at our events. The only exception is the guarantees of satisfaction and graduation that are clearly labeled guarantees within our Sites.
Neither we nor any of our respective licensors or suppliers warrant that any functions contained in the Sites will be uninterrupted or error-free, that defects will be corrected, or that the Sites or the server that makes them available are free of viruses or other harmful components. Neither we nor any of our respective licensors or suppliers warrant or make any representations regarding the use or the results of the use of the services, products, information or materials in this site in terms of their correctness, accuracy, reliability, or otherwise. You (and not we or any of our respective licensors or suppliers) assume the entire cost of all necessary servicing, repair or correction to your system. Applicable law may not allow the exclusion of implied warranties, so the above exclusion may not apply to you.
We do not endorse, warrant or guarantee any writers, speakers, products or services offered on the Sites or those we link to. We are not a party to, and do not monitor, any transaction between users and third-party providers of products or services.
Limitation of Liability
Under no circumstances, including but not limited to negligence, will we or any of our licensors or suppliers be liable for any special or consequential damages that result from the use of, or the inability to use, the materials or information on the Sites, or any products or services provided pursuant to the Sites, even if advised of the possibility of such damages. Applicable law may not allow the limitation or exclusion of liability or incidental or consequential damages (including but not limited to lost data), so the above limitation or exclusion may not apply to you. In no event shall the total liability to you by us or any of our licensors or suppliers for all damages, losses, and causes of action (whether in contract, tort, or otherwise) exceed the amount paid by you to us, if any, for accessing the Sites.
Under no circumstances will we be held responsible or liable, directly or indirectly, for any loss or damage that is caused or alleged to have been caused to you in connection with your use of any advice, goods or services you receive from a guest speaker on our Sites or at one of our events.
We are also not responsible or liable for any loss or damage that is caused or alleged to have been caused to our guest blog posters or speakers in connection with the display of their photo, name, or biography posted on our Sites or in our marketing materials.
No Professional Advice
The information contained in or made available through the Sites (including but not limited to information contained on message boards, in text files, or in chats) cannot replace or substitute for the services of trained professionals in any field, including, but not limited to, financial, medical, psychological, or legal matters. In particular, you should regularly consult a doctor in all matters relating to physical or mental health, particularly concerning any symptoms that may require diagnosis or medical attention. We and our licensors or suppliers make no representations or warranties concerning any treatment, action, or application of medication or preparation by any person following the information offered or provided within or through the Sites. Neither we nor our partners, or any of their affiliates, will be liable for any direct, indirect, consequential, special, exemplary or other damages that may result, including but not limited to economic loss, injury, illness or death.
You alone are responsible and accountable for your decisions, actions and results in life, and by your use of the Sites, you agree not to attempt to hold us liable for any such decisions, actions or results, at any time, under any circumstance.
Earnings Disclaimer
All products and services by our company are for educational and informational purposes only. Nothing on this page, any of our websites, or any of our content or curriculum is a promise or guarantee of results or future earnings, and we do not offer any legal, medical, tax or other professional advice. Any financial numbers referenced here, or on any of our sites, are illustrative of concepts only and should not be considered average earnings, exact earnings, or promises for actual or future performance.
Making decisions based on any information presented in our products, events, services, or web site, should be done only with the knowledge that you could experience risk or losses just like any entrepreneurial endeavor. Use caution and always consult your accountant, lawyer or professional advisor before acting on this or any information related to a lifestyle change or your business or finances. You alone are responsible and accountable for your decisions, actions and results in life, and by your registration here you agree not to attempt to hold us liable for your decisions, actions or results, at any time, under any circumstance.
Parental Permission
The Sites are not directed to children under the age of 13 and we will not knowingly collect personally identifiable information from children under 13. We strongly recommend that parents participate in their children's exploration of the internet and any online services and use their browser's parental controls to limit the areas of the internet to which their children have access. We may, at our discretion, require users under 18 to obtain the consent of a parent or guardian to view certain content, and we may limit access to certain content to users above a specified age. You agree to abide by any such restrictions, and not to help anyone avoid these restrictions.
Confidentiality and Non-Compete
Users of our Sites hereby understand that the tools, processes, strategies, materials and information presented on our Sites are copyrighted and proprietary, so users agrees not to record, duplicate, distribute, teach or train from our information in any manner whatsoever without our express written permission. Any unauthorized use or distribution of our Sites proprietary concepts, materials, and intellectual property by you or your representatives is prohibited and the Promoter will pursue legal action and full damages if these terms are violated in order to protect its rights.
The information I provide is on an as-is basis.  I make no representations as to the accuracy, completeness, currentness, suitability, or validity of any information on this blog and will not be held liable for any errors, omissions, or delays in this information or any losses, injuries, or damages arising from it's use.
Restrictions
The contents of our Sites are protected by copyright and trademark laws, and are the property of their owners. All information on the Sites is copyrighted by Robin Dalziel or Joybilee Farm Enterprises. Unless otherwise noted, you may access and use the information and materials within the Sites for your personal use. You may not change, modify, delete, display, transmit, adapt, exploit, or copy for distribution or sale any information, material, trademark, or copyright on the Sites. You must obtain written permission from us or any other entity who owns intellectual property on the Sites before you may publish, distribute, display, or commercially exploit any material from the Sites. By using the Sites, you agree to abide by all copyright notices or other posted restrictions.
This website and your use of it, are governed by the laws of British Columbia, Canada. By continuing to use our site you agree to these terms and conditions.
Robin Dalziel
Joybilee Farm
Eholt, BC, Canada