Hummingbirds are the flowers of the bird world.  Shimmering in iridescent colors in the sunlight they hover over garden flowers drinking nectar with their long tongues, and spreading pollen between flowers. Hummingbirds are an essential part of the natural order, like native bees and other pollinators.  But due to destruction and loss of habitat they need the help of gardeners. In fact, even though hummingbirds have one of the largest families in the bird kingdom, with over 350 members, 10% of them are on the endangered list.  They need your help.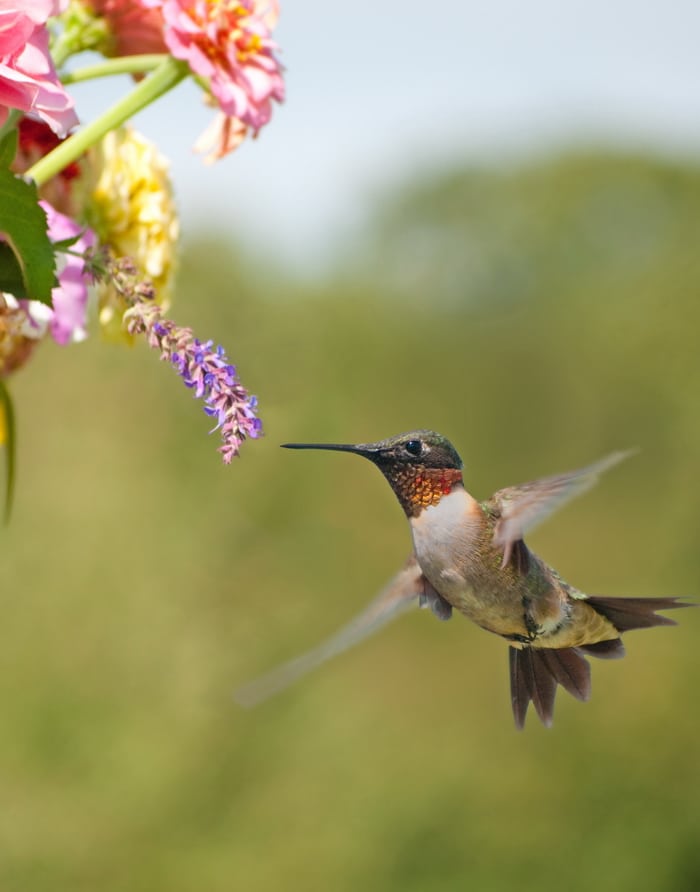 Hummingbirds are one of the easiest birds to identify.  Their hovering behavior, shimmering beauty, and their tiny size set them apart from all other garden visitors.  Their benefit to your garden is more than just a flash of beauty though.  Hummingbirds are efficient pollinators of native plants. They eat insect pests and keep the mosquito population in check.  By eating aphids and other sucking insects they help your garden thrive.  And they increase your enjoyment of the garden just by their presence.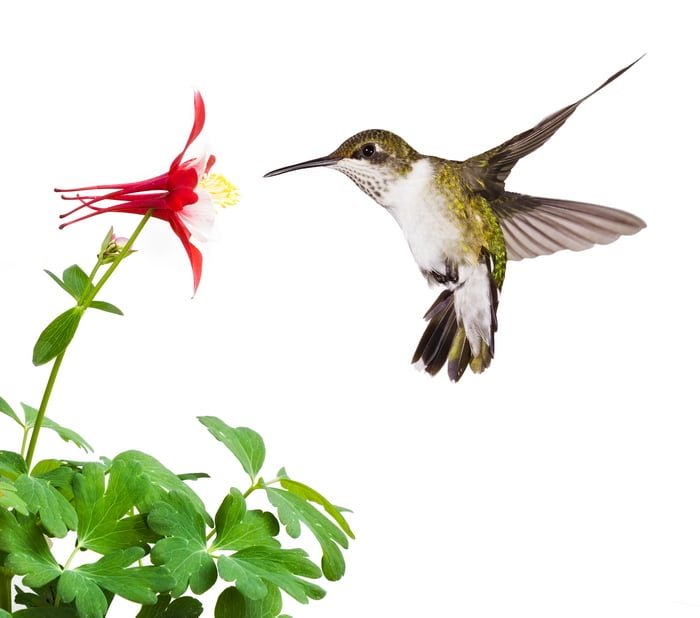 But Hummingbirds are challenged by loss of habitat.  You can help them by making your garden an oasis on their annual 3,000 mile migratory trek between Canada and Mexico.
The ebook, How to Attract Hummingbirds to Your Garden offers tips to help you welcome more hummingbirds into your garden and information to help YOU enjoy them more.
In this short ebook you'll learn:
25 little known hummingbird facts
The best flowers to plant to keep them coming back year after year
The best hummingbird feeders to use to keep these tiny birds healthy and protect them from injury
How to keep ants and bees out of the hummingbird feeder
The best recipe for the healthiest hummingbird nectar
Why some folks use fake science to keep you buying GMOs
What hummingbirds eat beside sugar water
How to support our native hummingbirds so they don't become endangered
What else besides sugar water you need to have in your garden so they can raise their babies safely
How hummingbirds can make YOU a better gardener
How hummingbirds can increase your yields and give you more vegetables, flowers, and fruit
This ebook is a $7.97 value but you can get it free today.  (Limited time offer)