When the summer's heat has you beat, do you grab a can or a bottled drink? 
Do you look at the labels and try to guess which one has the least harmful ingredients? 
Can you trust the "natural" and "healthy" claims on the label of your favorite bottled beverage?  (Hint: Coke owns "Vitamin Water")
Or have you given up even trying to decipher what's in the bottled drinks and just opt for iced coffee or sweet tea or maybe plain water from a plastic bottle?
Forget the canned lemonade and powdered drink mixes full of artificial flavors and high fructose corn syrup.  Walk away from the Big Gulps and Super Sized Colas.  Those drinks can kill you.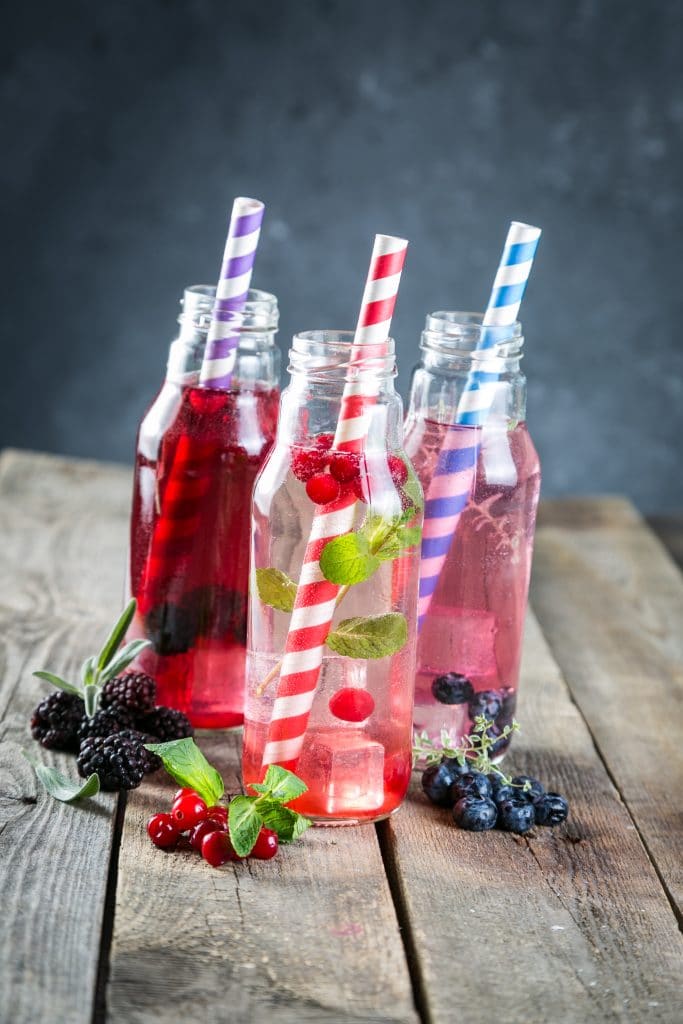 You deserve better than that.  Your body deserves nutrition and flavor in every sip.  Because every time you grabbed a drink you make a choice for health or for pain and suffering in your future. 
I want to give you a healthy future, by showing you how to make your favorite drinks healthier from scratch.  I want to give you your control back and empower you with the tools to create healthy and inspiring drinks this summer, and for the rest of your life. 
This goes beyond choosing herbal tea instead of Coke. Or black coffee instead of a caramel macchiato.
You can take your herbal tea and infusions to the next level when you use them to make Inspiring Botanical Drinks, Mixers, and Elixirs for a Healthier Summer.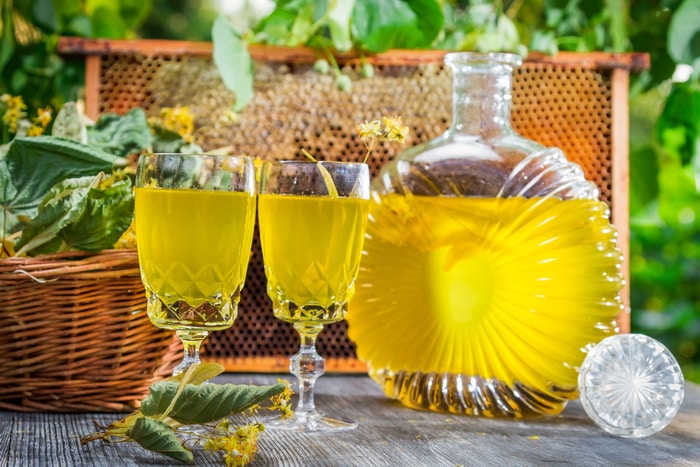 Use the herbs and fruit from your garden and the wild places around your home to craft unique and tasty drinks, syrups, and shrubs.  Break the pop and sweet tea habit with these healthier options.  You'll save money, reduce food waste, and enjoy delicious and nutritious hot and cold drinks year-round,when you use herbs, garden fruit and berries, and even weeds to make healthy tea, drinks, and beverage syrups.
Take the Inspiring Botanical Drinks, Mixers and Elixirs class and increase your understanding and confidence in making these beverages from the herbs and fruit in your garden or in the hedgerows close to home.  Herbs that are growing near you have the vital energy you need to stay healthy and strong.  Learn to use them in beverages to cool the summer heat in this masterclass.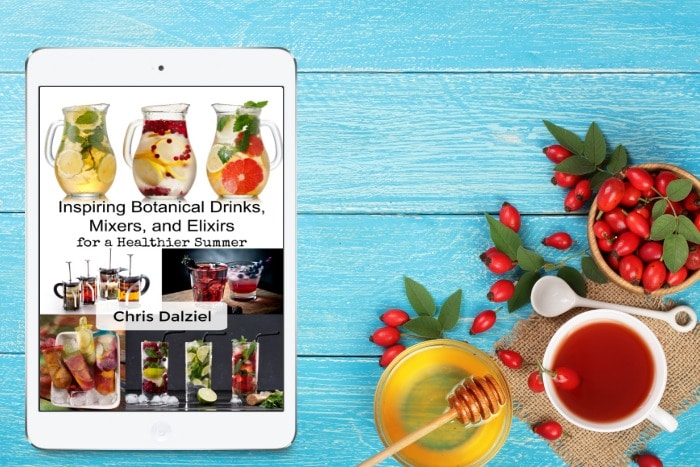 Students in this class learn:
How to kick the soda habit
Herbal tea making basics
Herbal coffee drinks that rival Starbucks for much less
Herbal infusions as the basis for elixirs
Healthy, sugar-free vitamin water formulas
Master recipes for crafting beverage syrups, drink mixers, and cordials
When to use juice as a drink base
How to craft thirst-quenching summer ices and popcicles that are tasty AND healthy
How to make shrubs and switchels for thirst quenching electrolytes
How to make elixirs and liqueurs for cocktail mixes and gifts
How to craft herbal bitters for drink mixers and to improve digestion
How to create red and green supplement powders right from the garden for healthier smoothies
Allergy free substitutes for gluten and dairy that you can use when making healthier beverages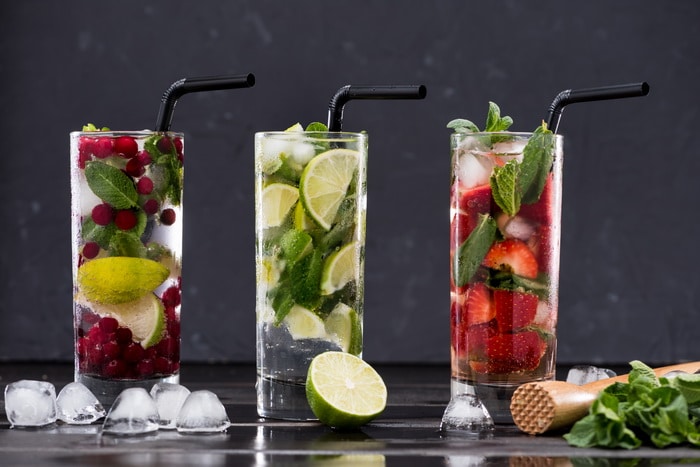 Also included in this course:
Easy recipes for creating sodas, syrups, liqueurs, elixirs, and bitters from the garden and the hedgerow
Step by step recipes for herbal and fruit syrups that can be used in Italian sodas, coffee syrups, and specialty drinks;
Liqueur recipes like limoncello, cream de cacao, and other traditional liqueurs that can be made at home and given as gifts.
Recipes for cocktail and mock-tail mixers are also given.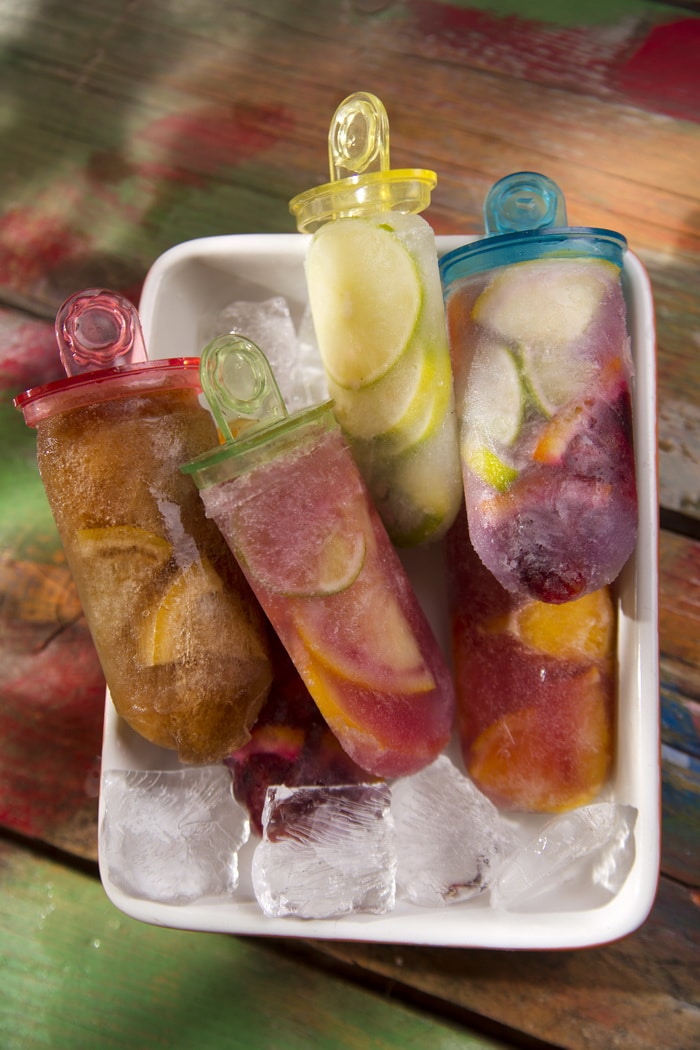 Students in this class will gain the skills and confidence to turn garden produce, herbs, and fruit into tasty and healthy beverages for very little cost, as well as how to preserve the summer goodness so these healthy drinks can be enjoyed year-round.
What my students are saying about The Inspiring Botanical Drinks Course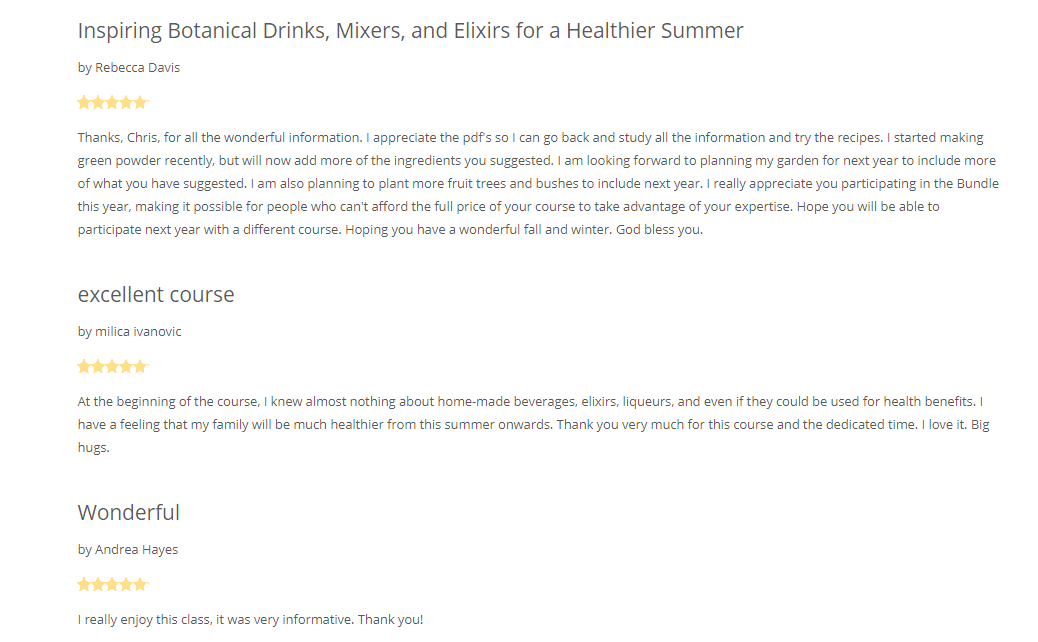 Course value: $147
For the cost of 1 Starbucks coffee a day this month YOU can gain a lifetime of skills in making your own thirst quenching drinks, fancy coffees, and exceptional liqueurs.  And you'll be making those bistro coffees healthier and allergy-free, by the second lesson in the course.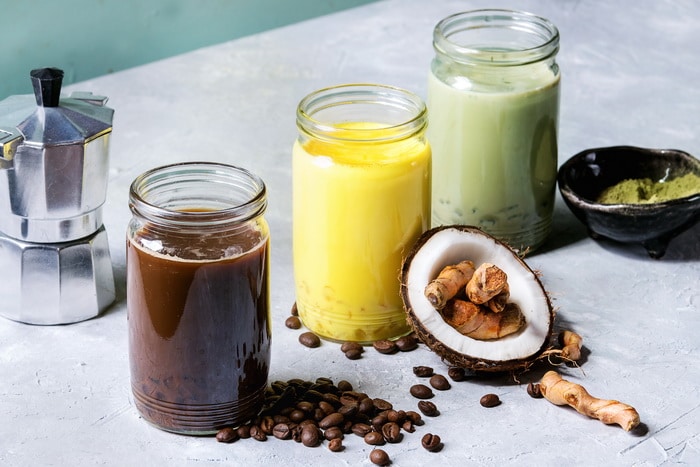 But I've got an even BETTER deal for you!
For a limited time grab my course for just $49.97.  Just one Starbucks a day for a week! That's a savings of 75% over the regular price. And you'll also get all these other resources for FREE!
29 herbs and essential oils ebooks
7 herbal ecourses
4 printable packs focused on health and wellness
a membership
all together in the Herbs and Essential Oils 2019 Super Bundle
Get these bonuses when you purchase my course right now!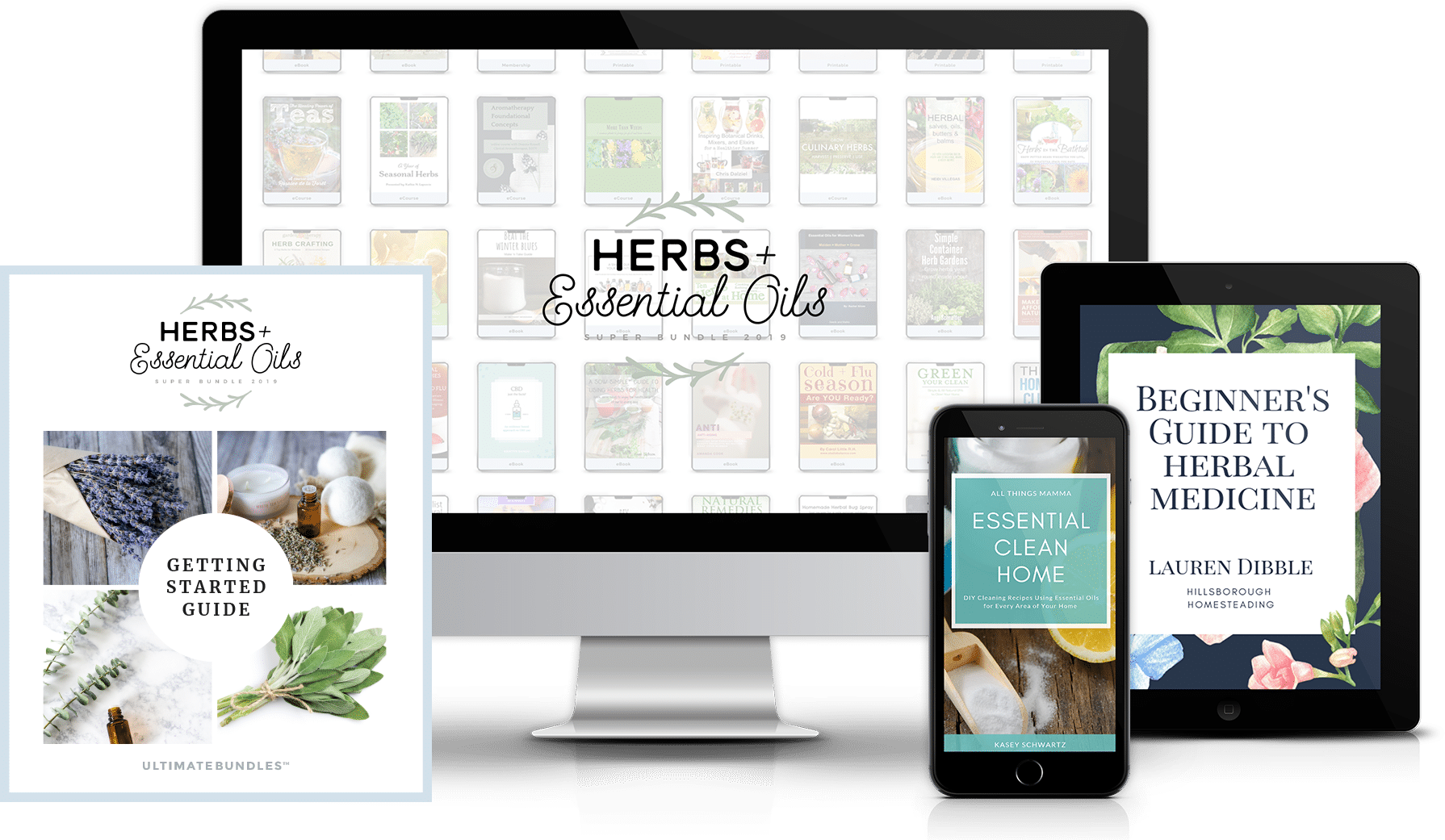 For a limited time, you can purchase my class at a greatly reduced rate AND get 39 other products worth over $700 in the Herbs and Essential Oils 2019 Super Bundle.  This is one of the most affordable ways to learn more about herbs and essential oils and to use them in your own home to increase your family's wellness.
This bundle includes topics like herbs, home and beauty, natural remedies, and essential oils.  If you are new to herbs and essential oils you'll find ebooks and ecourses to give you an strong overview and practical help for using herbs and essential oils safely, effectively, and more enjoyably in your home.


Look at what's included in the 2019 Herbs and Essential Oils Super Bundle
11 Herbal resources worth $335, including a 6 month Intensive for ADHD, cognition and focus from The Herbal Academy (#ad) ($39), the ebook, Simple Container Herb Gardens by Angi Schneider ($7.99), and the ecourse, "Growing Culinary Herbs at Home" by Shelle Wells ($47)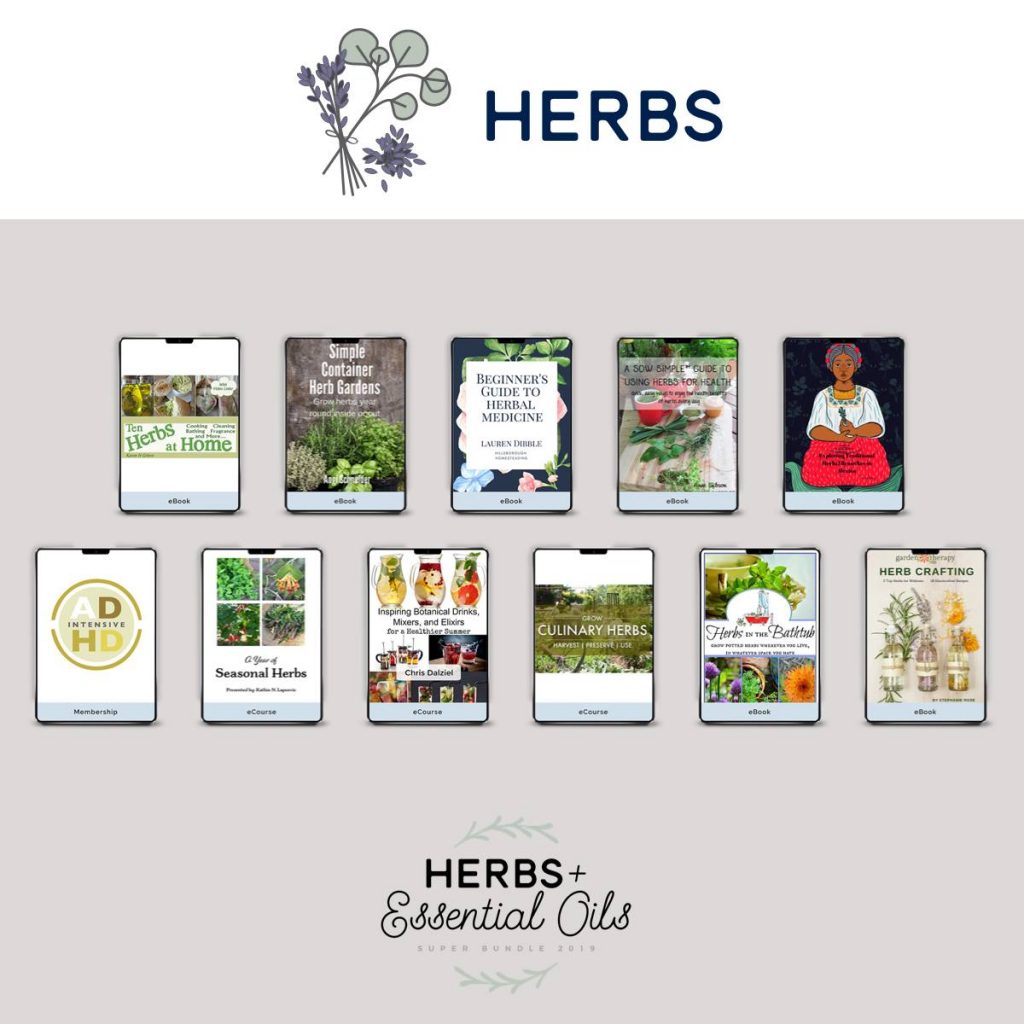 10 Natural Remedy resources worth $127, including an ebook on CBD by Kristyn Bango: "CBD: Just the Facts! An Evidence Based Approach to CBD use" ($10), and Rosalee de la Foret's ecourse, "The Healing Powers of Tea" ($39.99).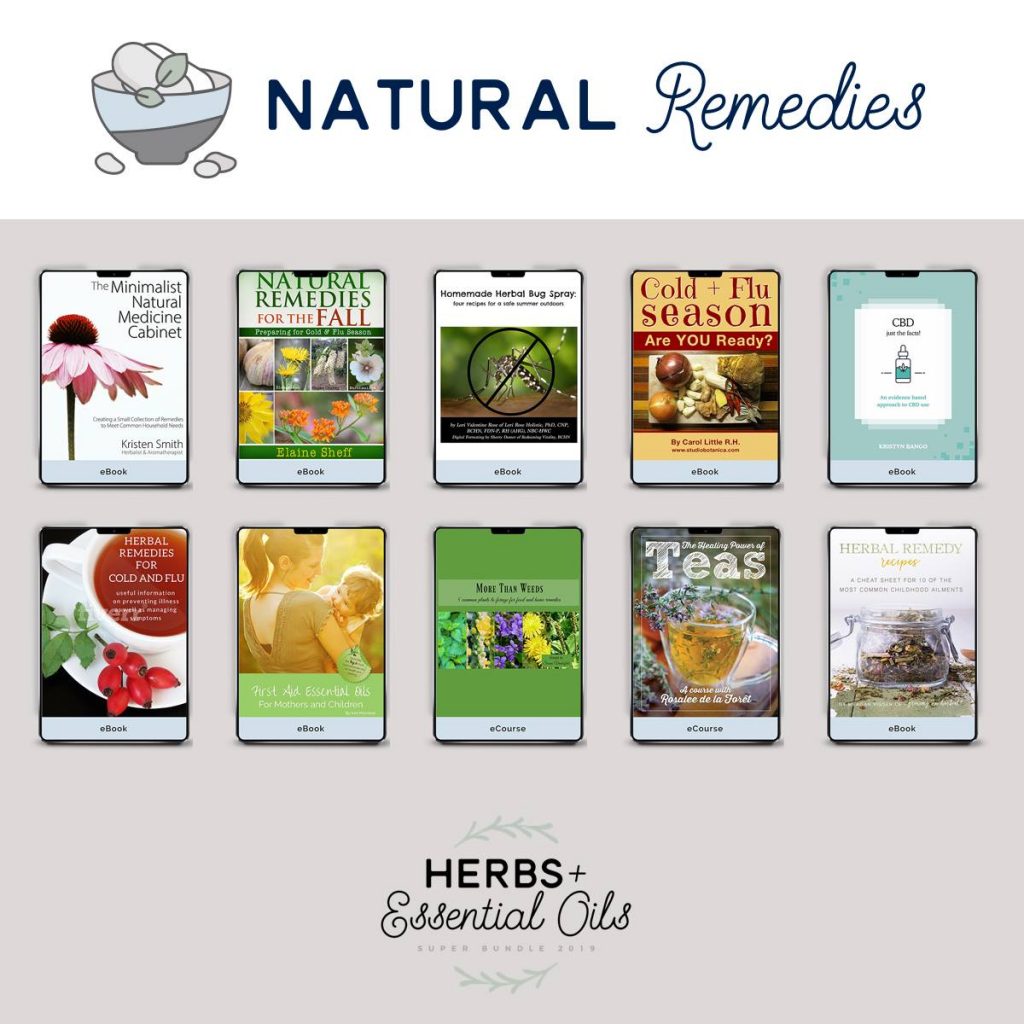 9 Essential Oils resources worth $155, including Kresha Faber's "Essential Oils Safety Cards: The Home and Family Set" ($21) and the ecourse, Aromatherapy Foundational Concepts by Deanna Russell ($75) and "A Smart Guide to Your Essential Oils: How to Decide for Yourself Which Oils You Need and When You Need Them" by Sam Howard ($9.99).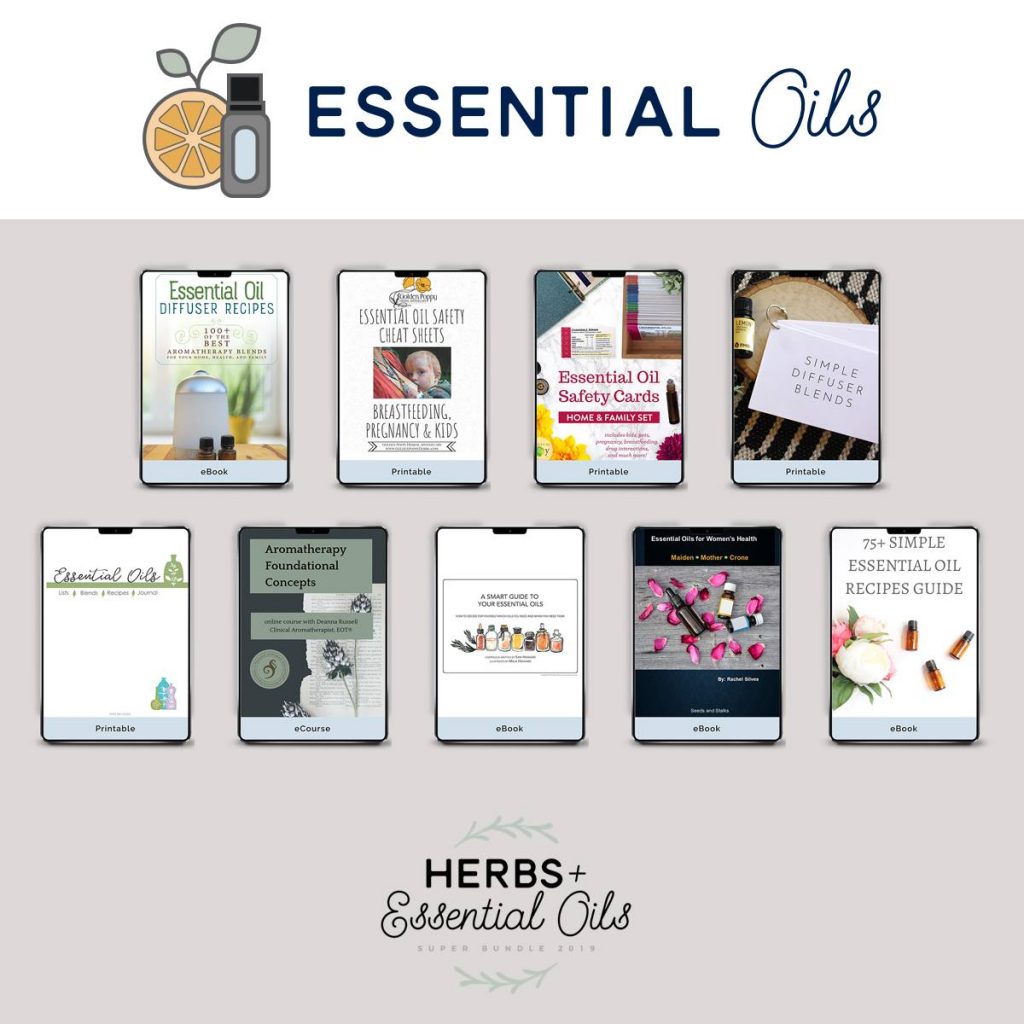 10 Home and Beauty Products worth $81, including Amanda Cooks, "ANTI Anti-aging Natural Skincare Guide: Amazing Skin No Matter What Your Number" ($9.99), A Make and Take Party Guide "Beat the Winter Blues" to help you organize a successful crafting party with your friends! ($6.99), 3 home cleaning guides and so much more.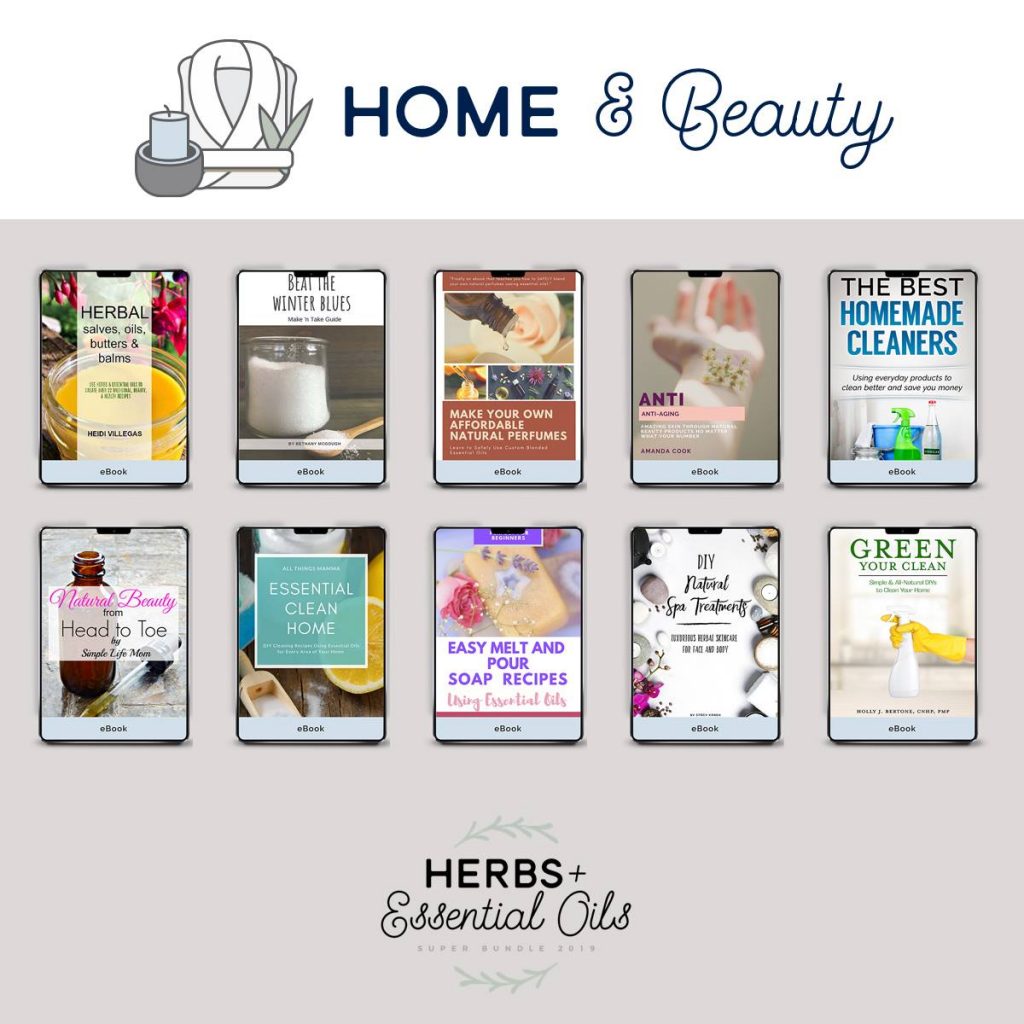 Buy now for $49.97 by clicking this link.


Grab your bundle today.  You won't be disappointed with this great value!   You'll learn how to use the garden and foraged resources you already have to make inspiring botanical drinks in my Inspiring Botanical Drinks ecourse, AND you'll also get $700 worth of other resources, ecourses, ebooks, printables.
Even if you just want to take my class, the rest of these resources will be waiting for you when you want to go deeper exploring natural remedies, essential oils, herbs, and self care.
The Ultimate Bundles Folks and I want you to succeed
Plus, you'll get a printable guide to make sure you can easily find your way through this library of herbal and essential oils resources, so you don't get lost.  And you'll get a way to search the library to find exactly what you want when you need it.  Getting the most out of this herbal library has never been easier.
The folks at Ultimate Bundles and I are committed to your success with Herbs and Essential Oils.  We want to make it as easy as possible for you to get all the benefit from this bundle.  If you want a done for you organized path going through the bundle choose the bundle with the cheat sheets.  The cheat sheets are like Coles Notes that give you the highlight of every single resource in the bundle so you know where to spend your time to get the most benefit in your personal circumstances.
Grab it before this Bundle disappears and my course goes back to it's regular price of $147.
You'll get over $700 worth of products for under $50.  It's the DEAL of the YEAR!
Click here to buy this deal now.

30 Day No Hassle Guarantee
There's no risk to you.  Grab the bundle right now.  Have a look at the contents.  If you decide after looking through this bundle that it's not a good fit for you, my friends at Ultimate Bundles will refund your money.  They are great about that.  No questions asked.  They call it their "Happiness Guarantee".  So grab the bundle now during this limited time offer, and see if it's a good fit for you.
I think you'll find the resources helpful and inspiring on your journey to a healthier, and more enjoyable 2019.
You've got nothing to lose!