Online Herbology classes are taught from many different perspectives and worldviews. While all online herbalism classes touch on scientific research, botany, anatomy, physiology, and historical and cultural uses of herbs for healing, each one places a different weight on the importance of these perspectives in the overall picture of Herbology.
In the previous posts I talked to you about The Chestnut School of Herbs', Herbal Medicine Making Class, and The Herbal Academy's Beginner and Intermediate Herbal Classes. Today I want to talk to you about Vintage Remedies Family Herbalist Class.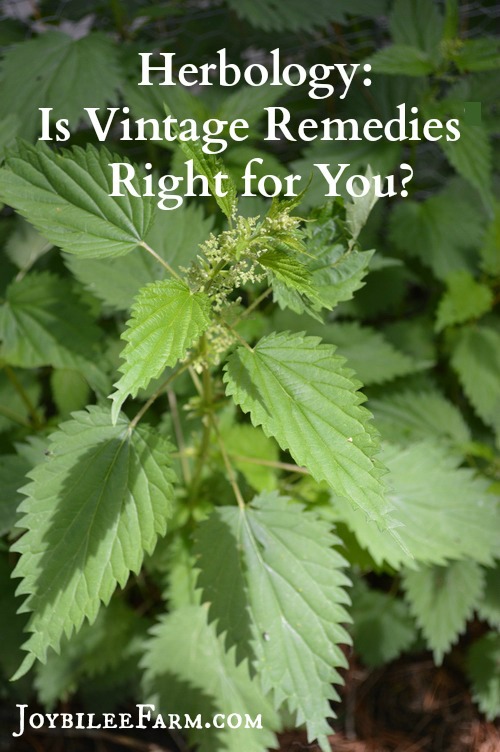 These three classes are foundational herbal classes. They give students of herbalism a strong foundation for advanced herbal studies. Each approaches the study of herbs with a different emphasis.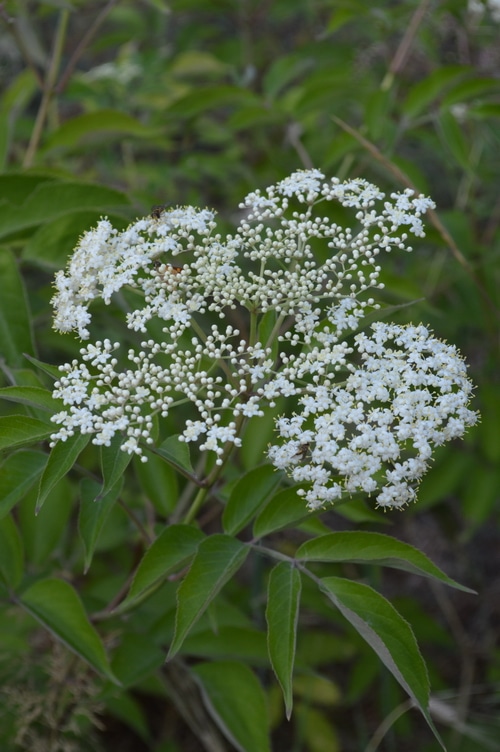 Vintage Remedies Family Herbalist Course
(This review has been updated, due to changes made by Vintage Remedies in how their courses are served.)
I personally didn't enjoy the two short courses I enrolled in with Vintage Remedies. I didn't like that I couldn't get an overview of the whole course but had to approach each module as a separate unit. I didn't like how broken up each lesson was, and the lack of written documentation for the videos. The videos were talking head videos, presented without transcripts.
I attributed my dissatisfaction to the fact that I am an auditory and kinesthetic learner, rather than a visual learner. I like to hold the whole book in my hand and read it all at once to get a feel for the total picture, then go back and approach each lesson and work through any exercises or recipes. In fact when reading a book, I will read the preface, introduction, and first chapter, and then jump to the last chapter to see where the author is coming from, before going back to the beginning of Chapter 1 again to read through the whole book. I learn best by immersion.
When I want to know something, I will take the 5 or 6 top books in the subject and read them cover to cover. Then I will practice what I learned from the books, to gain experience and body memory. If you just give me the first lesson and don't let me go any further till I pass the test, I will be frustrated. This is not how I learn.
Since I was taking the two classes I enrolled in for personal enrichment, I didn't want to "pass a test" just to be able to get to the next module. The tests weren't easy multiple choice tests. There were short essay questions that required lengthy answers. Then you couldn't just go to the next unit, once you finished the tests. You had to wait till a human marked your test and would tell you if you qualified to go to the next module. That seemed like a lot of work just to learn about making baby bum salve.
Update March 2, 2016:
Jesse Hawkins, Executive Director of The Vintage Remedies Learning Center sent an email update to their students, explaining changes that they made to the learning portal at Vintage Remedies. A few of these changes address the issues I had with the courses in the program, and I consider them significant enough that I no longer think they would be barriers to learning and enjoying the herbology programs at Vintage remedies.
The following is taken directly from the email I received today:
2. The new upgrades include eliminating the barriers to course progress. This means you can now peek ahead at any future lessons you'd like to preview without having to take all of the tests and mark lessons as "complete." Course blocking and gateways have all been removed.

3. Based on extensive student feedback, the upgrades also include a revised assessment format. We've eliminated the outdated gradebook format and replaced it with a competency based evaluation. Each module now concludes with a personal assessment quiz which is for your private use only.
Angi's experience with Vintage Remedies
My friend Angi from Schneiderpeeps, had an entirely different experience with Vintage Remedies. Angi is a visual learner. I asked Angi if she would give you her perspective of the classes she's personally taken with the Vintage Remedies online school, to help you make your own decision of which herbalism school is right for you.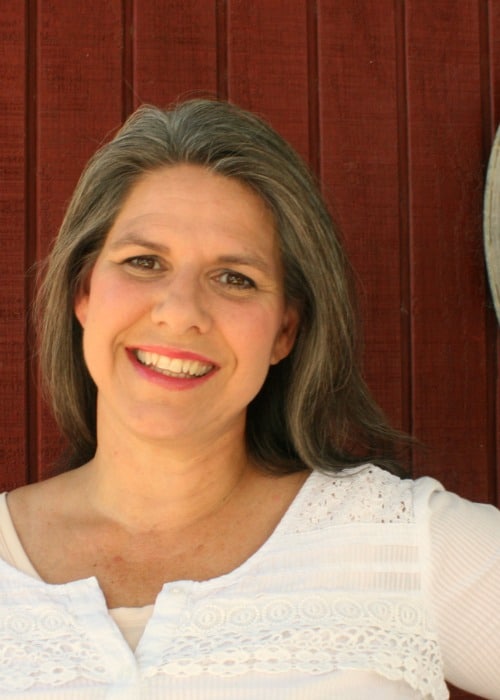 Angi Schneider is a pastor's wife, a homeschooling mother of 6, and grandma to 1. Angi and her famly live on 1.5 acres in Texas and enjoy a large garden with prolific fruit trees. I've been the recipient of Angi's generosity on more than one occassion when her meyer lemon trees were in season. Angi is the author of The Gardening Notebook, Hope — Thriving While Unemployed, The Busy Mom's Guide, and her soon to be released, Wellness Notebook.
Here is Angi's perspective on the Vintage Remedies Herbal Classes
Why did you choose Vintage Remedies for your online Herbal classes?
There are several reasons that I chose Vintage Remedies for my online herbal class but I'll limit my answer to my top two.
The first reason is that the information is written from a Christian worldview instead of a pagan worldview. However, the course is not full of scripture and I don't think someone who is not a Christian would be offended by the material as it is not overly Christian. There is just the absence of pagan and new age terminology and ideas.
The second reason that I chose Vintage Remedies is because it is evidenced based. Over and over as I read through the material, there are footnotes to studies that support herbal usage. I have many health care practitioners in my extended family and I wanted to be able to cite studies that supported our choice to use alternative medical care before conventional medical care.
Have you done any other formal study of herbs and herbal medicine?
No, up until enrolling in the Family Herbalist course with Vintage Remedies all of my herbal learning has been self taught.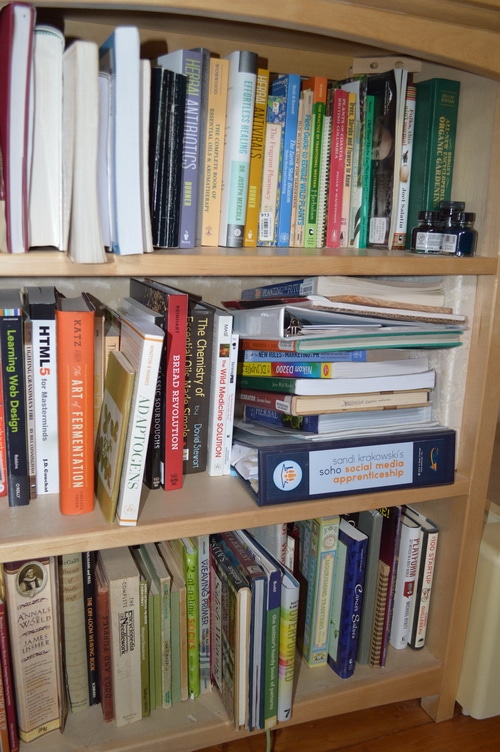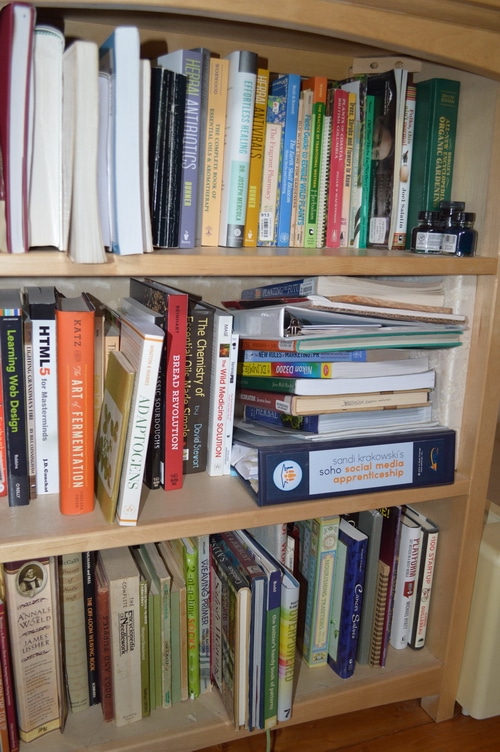 How long have you been studying at Vintage Remedies?
I have been studying at Vintage Remedies for almost a year.
How many Vintage Remedy classes have you completed?
I have completed one short course and I'm working on the Family Herbalist course and the Aromatic Medicine course. I've also enrolled my teenage daughter in their Healthy Home and Essential Oils short courses as part of her high school Health class credit.
What is your favorite part about your classes?
I think my favorite part of Family Herbalist is that the course actually starts with understanding how the body works and what nutrients it needs. Then, there is an emphasis on eating real foods before moving on to using herbs as medicine.

What challenges have you faced in completing the course?
Time has been a challenge but I think that would be the case with any course at this point in my life. One of the good things, and bad things, about Vintage Remedies courses is that you cannot look ahead in modules. There are physical books that are part of the Family Herbalist course and I can look ahead in those, but not the online portion. They make you go one module at a time. It's good because it makes me actually complete the projects before moving on as I have a trouble completing things sometimes. However, I can see how that could irritate someone who is more diligent than I am and would never think about skipping a project.
Are you predominantly a visual learner, an auditory learner, or a kinesthetic learner? How had your learning style impacted the way you interact with the courses you've taken at Vintage Remedies?
I'm predominantly a visual learner. I love that the Family Herbalist course comes with physical books and that it's not all online. This way I can underline and color code and find things when I want to refer back. It's so much easier for me to find the thing I underlined in orange and it's on the upper left hand page, instead of scrolling through digital pages on a device.
For each module there is reading from the books, video and/or audio presentations and a project to complete. So there is something for each learning style.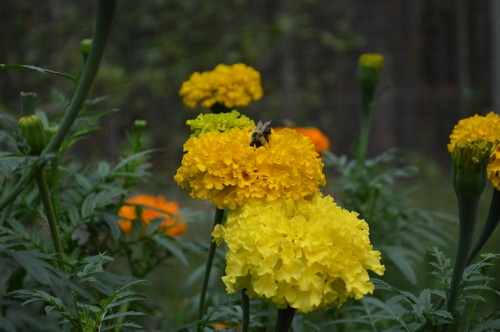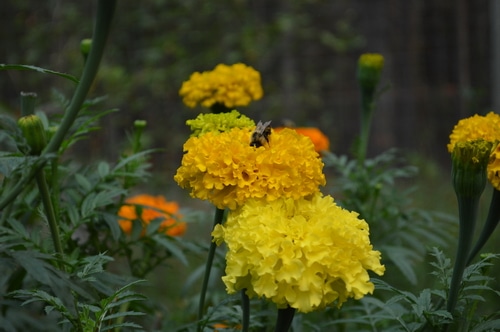 Who do you feel would get the most out of the class you are currently taking at Vintage Remedy?
I feel like the Family Herbalist is ideal for someone who is just beginning their herbalism studies or someone like me who has some knowledge but wants a systematic course to help fill in the gaps.
What was your motivation for choosing to take the Family Herbalist course at Vintage Remedy over say the Intermediate Herbalist course at HANES or another online class?
I had taken a short course with Vintage Remedies that I had gotten as a bonus in the Ultimate Healthy Living Bundle. I also joined the students' Facebook page. I was impressed with the short course and with the way information was handled in the Facebook group.
Vintage Remedies is very focused on scientific research, not to the exclusion of acknowledging traditional herbalism but the focus is on the science. I really felt that this was a focus I needed in the beginning of my formal studies.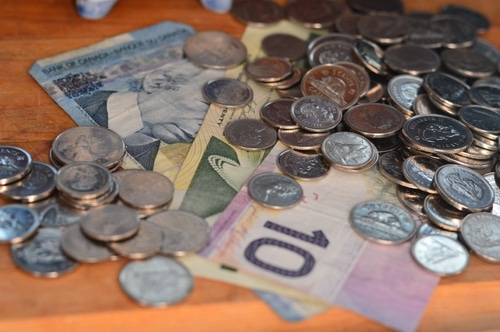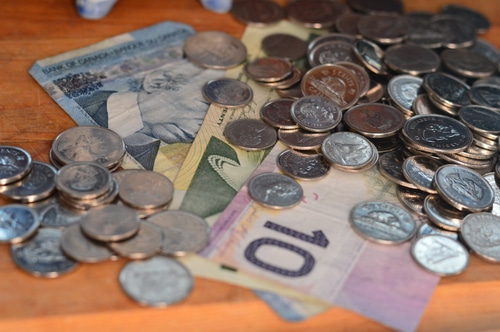 Is the class worth the cost to you?
Yes. The cost is definitely an investment but I feel that my family has already benefited from it and will continue to benefit from it which will save us in health care costs over the years.
What will you do with your certificate once you've successfully completed the course?
Honestly, nothing formal. My goal for learning about herbs is to help my family, not become a certified herbalist.
If you had to choose again, would you choose the same course or start with a different program?
I would choose the same course. I called Vintage Remedies before choosing a course and they helped walk me through what is covered in their short courses, what is covered in the longer courses and what I was wanting to learn.
Who do you think this course is meant for? Who would get the most out of it?
I think this course is meant for someone beginning their herbal journey and/or someone who is wanting to learn more about using herbs in their family.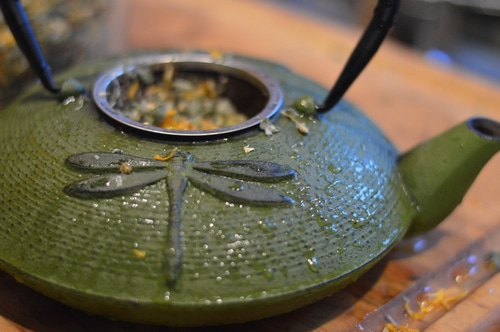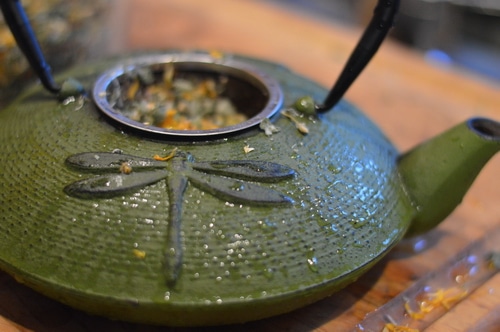 What one thing would you change about the course you are currently enrolled in that would make it better?
hmmm, That's a tough question. Remember when I said there was reading from the physical books in each module. Well, I'm more of a read a whole book at a time, not read portions of several books at one time. So, when the module instructions are to read Ch 7 out of one of the books and I know I haven't read Ch 6 out of that book, it makes me nervous. Fortunately, a quick email to my instructor calmed my nervousness.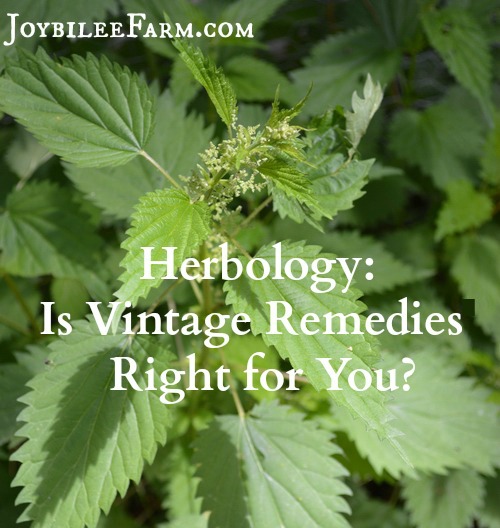 Do you get test anxiety? How do you cope with the way the testing is done in the Vintage Remedy program?
I didn't think I did until I realized there was a real test and I needed to pass in order to get access to the next module. I haven't taken a test in over 20 years, so yeah, I was nervous. But there are no trick questions in the tests that I have taken.
The goal is really to help you learn more. Honestly, if it weren't for the tests I wouldn't be as diligent as I have been in my studying. Oh, and the tests are open book so really there isn't anything to be nervous about.
Are you a Vintage Remedy Affiliate?
I am but I was not until after I took their short course.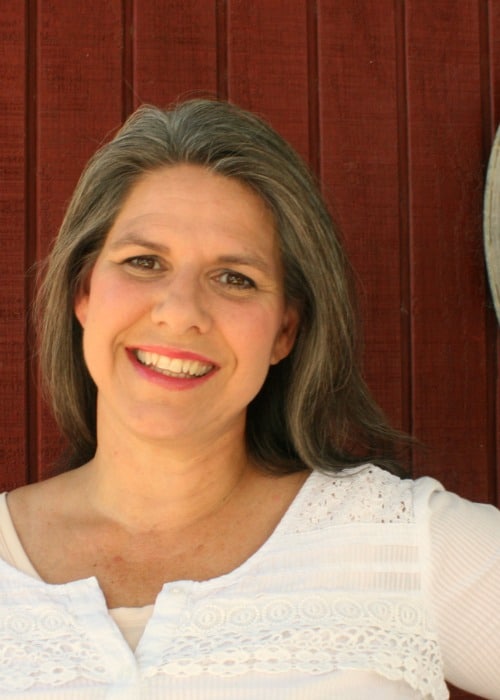 Thank you, Angi for giving us your perspective on the Vintage Remedies Classes.
I appreciate that we all have different experiences and what's good for one person might not be a good fit for someone else. Your feedback will help each person reading this, make a wise decision about which path they should take in their own herbal studies.
Online Herbology Classes:
Review of Chestnut School of Herbs — Making Herbal Medicine Class
Review of The Herbal Academy — Intermediate Herbal Course
Review of Vintage Remedies — Family Herbalist Course (This post)
Want to know more?
You can find out more about the Vintage Remedies classes and especially the Family Herbalist Course here.
Disclaimer: This post contains affiliate links.