Opening the Christmas stocking on Christmas morning is an important part of the Dalziel (pronounced D-L, like the BBC detective) family Christmas tradition. It started in Robin's family. In my growing-up family the Christmas stocking was an old work sock that magically appeared at the foot of the bed on Christmas morning. Its purpose was to keep the kiddo (um, that would be me) quiet so Mom and Dad could sleep in. But in Robin's growing-up family the Christmas stock was an integrated part of the Christmas celebration. The Christmas stocking was a gorgeous, hand sewn and embroidered confection that only appeared at Christmas Time. The stockings were hung up all season as part of the decorating and on Christmas morning appeared, stuffed to overflowing, at the foot of the tree. Santa and Father Christmas are not part of the Scottish Christmas celebrations and so they don't make an appearance. But the Christmas Stocking is there with its overflowing, wrapped treasures to be scooped up and taken to Mom and Dad's bedroom to open together, one gift at a time, in turn, before breakfast.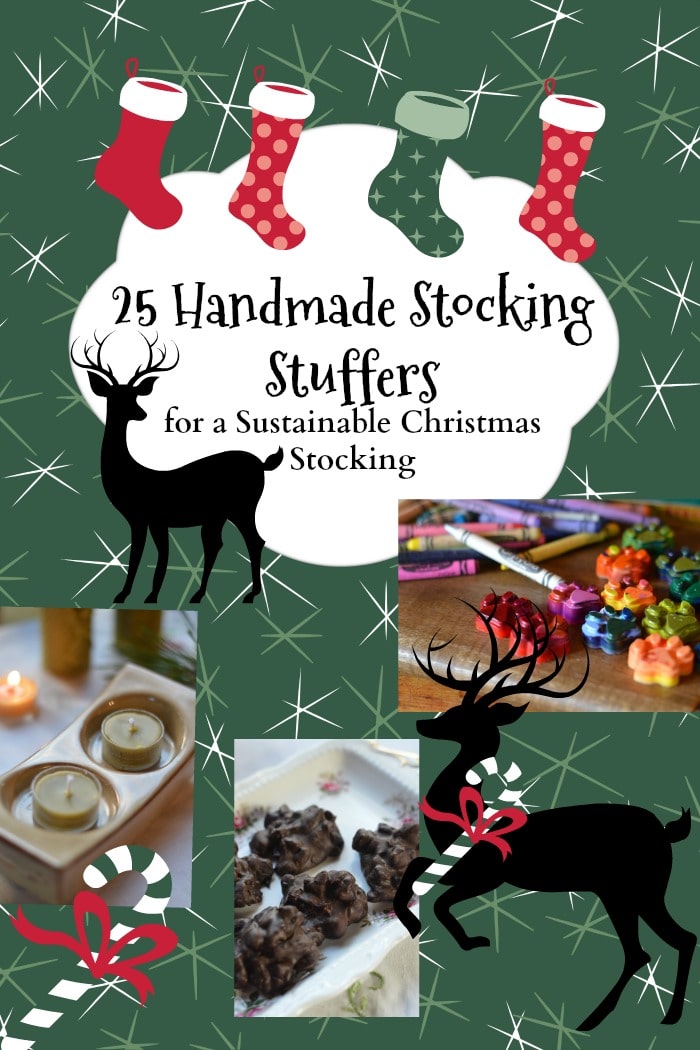 Now that our children are adults we open the gifts around the Christmas tree, but with that exception the tradition is unchanged. Each stocking holds 10 to 15 small presents, with a 1 dollar coin and a mandarin orange in the toe of the stocking and a peppermint candy cane sticking out the top — as in the days of Robin's childhood. In fact, Robin's Christmas stocking is the one his mother made him over 40 years ago. This year the tradition is going to change a bit. 10 to 15 presents at a cost of any where from $5 to $20 a piece can add up really quickly to being more than the cost of the gift under the tree. The Christmas stocking is usually filled with store bought stuff rather than homemade, because I only have so much time. But this year I'm determined to change this.
First if you are using an old wool work sock, like my childhood Christmas stocking, for your Christmas stocking, here's a pattern for a knitted and felted stocking to make so you can build your own family tradition. Felted Christmas Stocking Pattern
Here's the criterion for a sustainable Christmas stocking stuffer:
1. Inexpensive or free.
I can't keep spending as much as I'm spending on stocking stuffers or my budget isn't sustainable. Yes, I could go to the dollar store and buy a bunch of stuff just to fill the stockings, but dollar store stuff won't even be looked at come January. So my first criteria is that it has to be inexpensive or free.
2. It can't take a lot of time to make — no more than an hour.
In December time is at a premium. I'd rather invest my time in creating the single gift that's under the tree for each family member rather than spending it on filling the stocking. And that's the reason that our Christmas Stockings have been rising in cost. The ideal stocking stuffer would be something that could be made on an assembly line with several being made for the time invested.
2. Not cheap, or easily broken.
The problem with most stocking stuffers is that they are made of plastic, from cheap materials and they break within the first week of use. So the ideal sustainable stocking stuffer would be made from quality materials and be made in such a way that it is not easy to break.
3. Not plastic.
Plastic is toxic, both to the one using it and to the environment. Plastics contain chemicals that disrupt your delicate hormonal balance and can make you fat, and give you cancer. Plastics don't break down in the environment, so that toxic stuff stays around for centuries. The Sustainable Christmas stocking doesn't have any plastic in it, not even in the wrapping.
4. Will be appropriate — both age and interest appropriate.
So my eldest has a cabinet full of home made soap that he doesn't use. Every sink and tub in his home has a bottle of liquid detergent/body wash beside it and he uses that and prefers that. So he doesn't need yet another bar of home made soap. He just isn't ready to appreciate the finer qualities of Goat's Milk Soap yet. Since body wash is toxic detergent, he won't be getting that in his stocking either. This might be the toughest criterion for a sustainable stocking stuffer, is the gift appropriate to the needs, wants, and desires of the recipient.
5. Contribute to a Greener environment.
Everything in the Christmas stocking needs to be sustainable — reduce, reuse, repurpose — made from renewable materials. Even the Wrapping should be sustainable or reusable. I don't want to give more garbage. Aim for a zero-waste gift or reusable packaging.
6. Be something that the recipient will value.
The gifts in the Sustainable Stocking should fill a void in the recipient's life, spark their creativity, give them pleasure and joy or even have play value.
7. Not "made in China."
I probably won't be able to make everything for the Christmas stockings, so what I have to buy I will be looking for Fair Trade items, made without exploitation. "Not made in China" is a a catch phrase to mean that its Fair Trade — kind to humans, as well as the earth.

Homemade Candy
Food ideas for sustainable stocking stuffers:
Homemade candy is ideal. Its consumable, you can make it with organic sugar, honey or maple syrup and avoid the GMOs and Soy that are an integral part of commercial candies and chocolate bars. You can even include the kids in the creative part. Package it in 1/4 lb. paper candy bags, that you decorate with stickers and rubber stamps, to individualize for each recipient.
Although most candy recipes call for corn syrup which is made from genetically-modified corn, you can use honey (a combination of fructose and glucose) in the place of corn syrup, or maple syrup. Corn syrup functions as a fructose which helps to inhibit the formation of sugar crystals in the finished product. A single sugar crystal formed at the side of the pan can cause more crystallization of the candy and cause the batch to seize. Other things that you can do to inhibit the formation of premature crystalization is to not stir the syrup while boiling, put a lid on the pot for the first part of the boiling time to allow the steam to wash down the sugar crystals from the side of the pan, and to add butter or milk to the pot to inhibit the crystalization process. Fudge is a candy where you want crystals to form, but you don't want them to form until the candy is cooler. So make sure your fudge drops in temperature before you begin to beat it or it will seize up prematurely. Maple sugar candy is a type of fudge.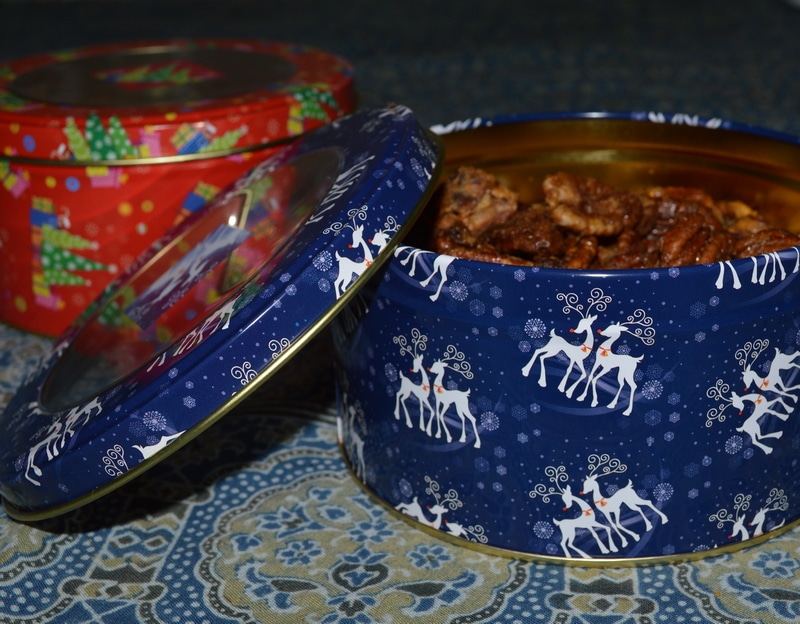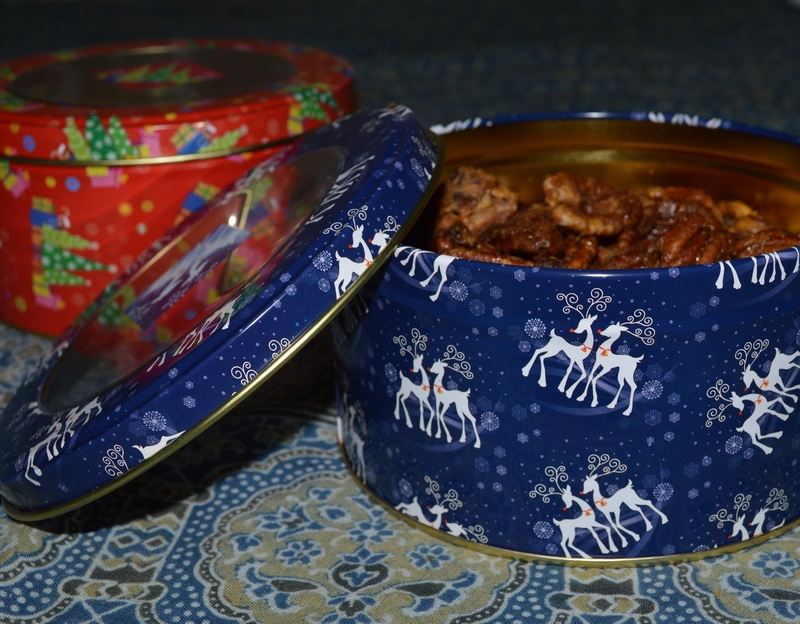 Some candy recipes to try: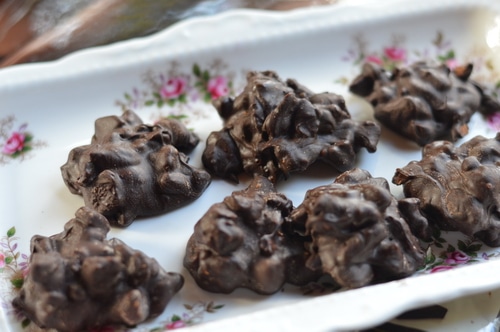 Nougat (this is a bit tricky so make sure that you read the directions carefully)

Herbal Gifts for the Christmas Stocking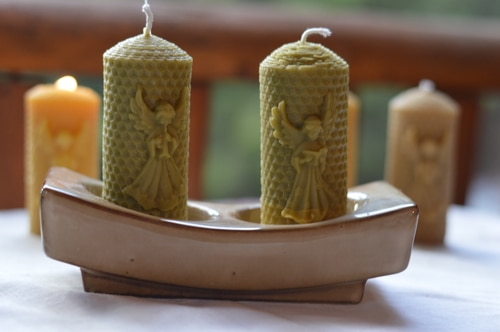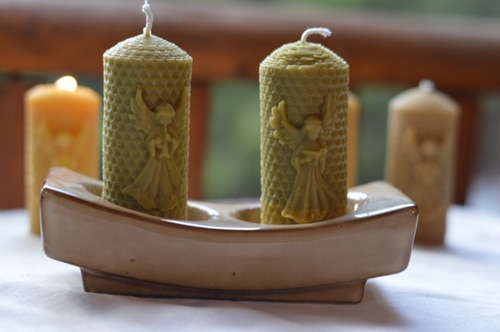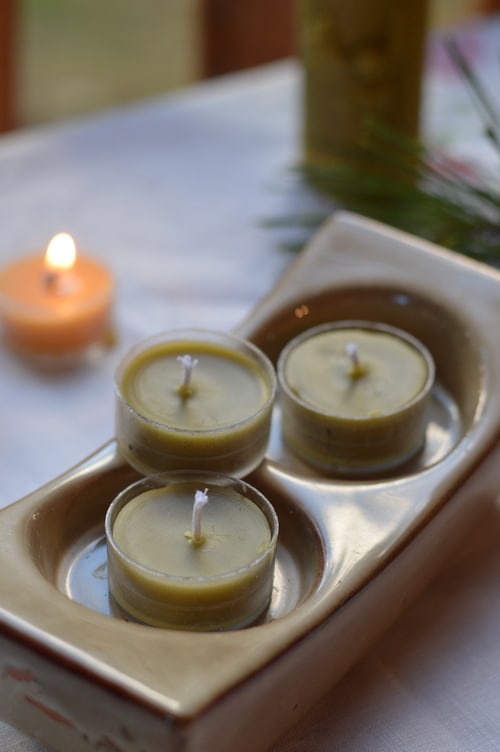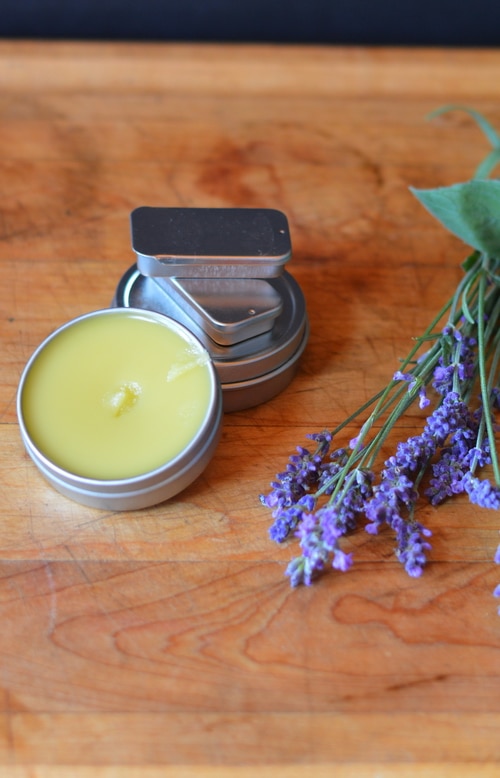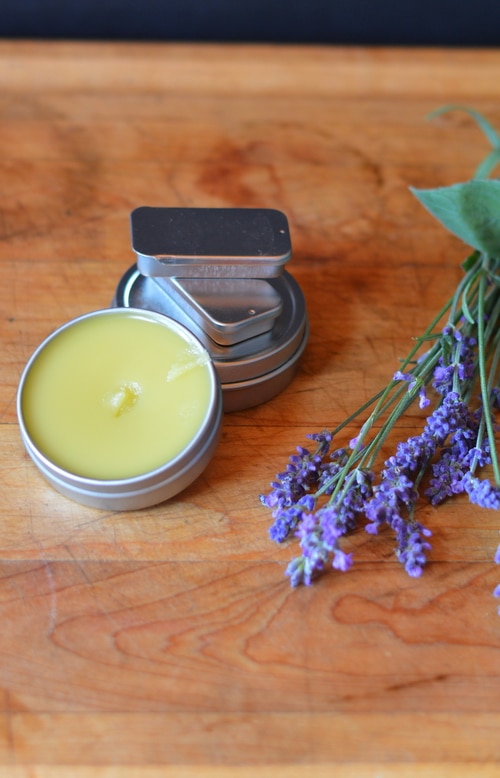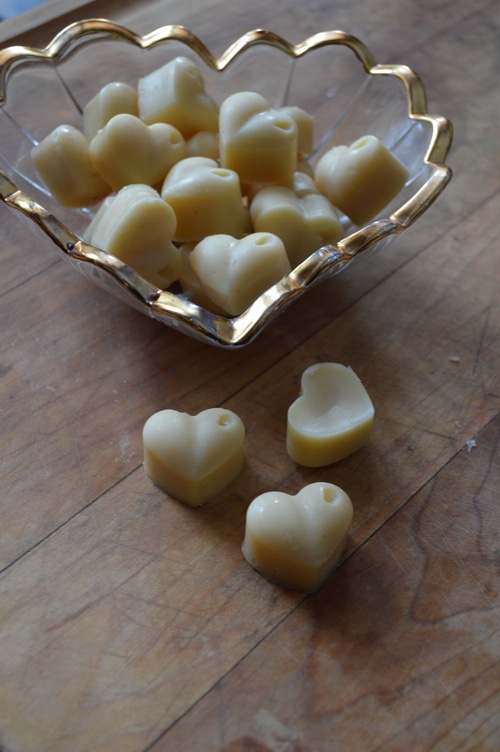 From the Knitting Needles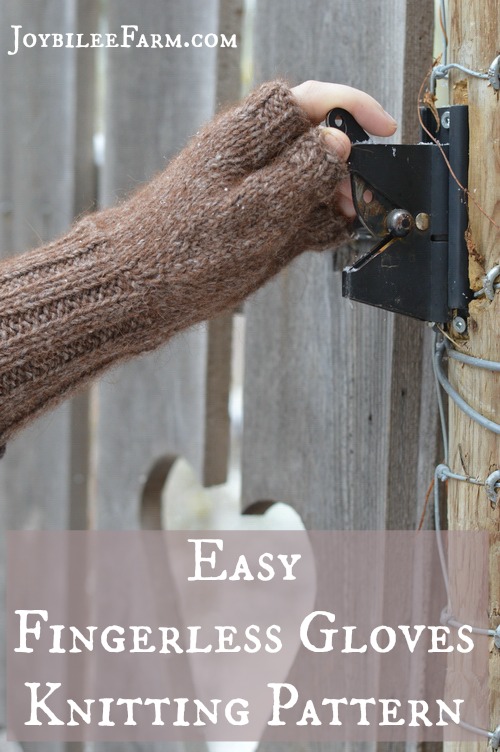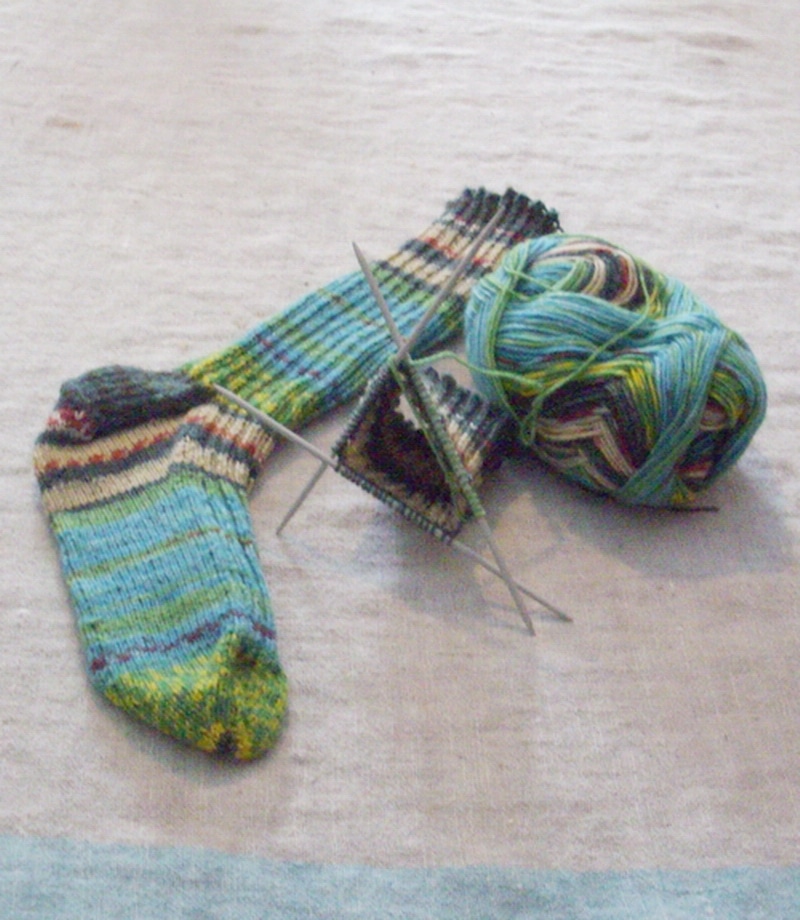 This one takes a bit more time. It's a small package but with a big investment of time.
Sewing and Stitching gifts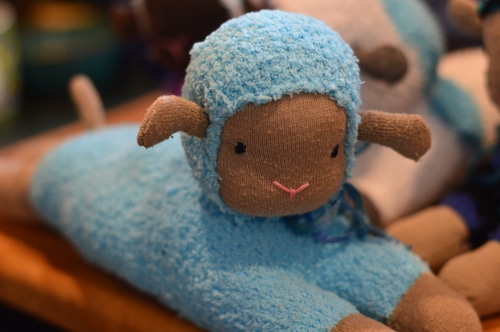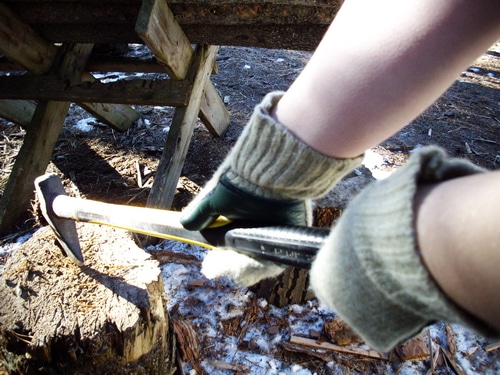 More sustainable stocking stuffers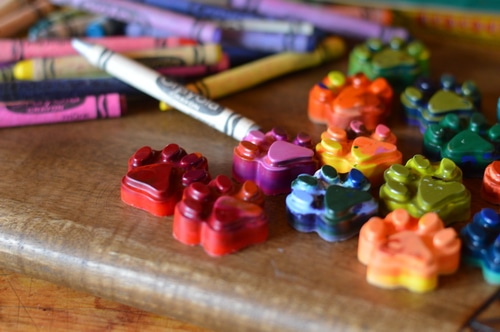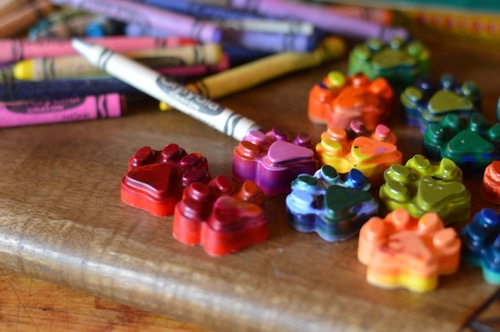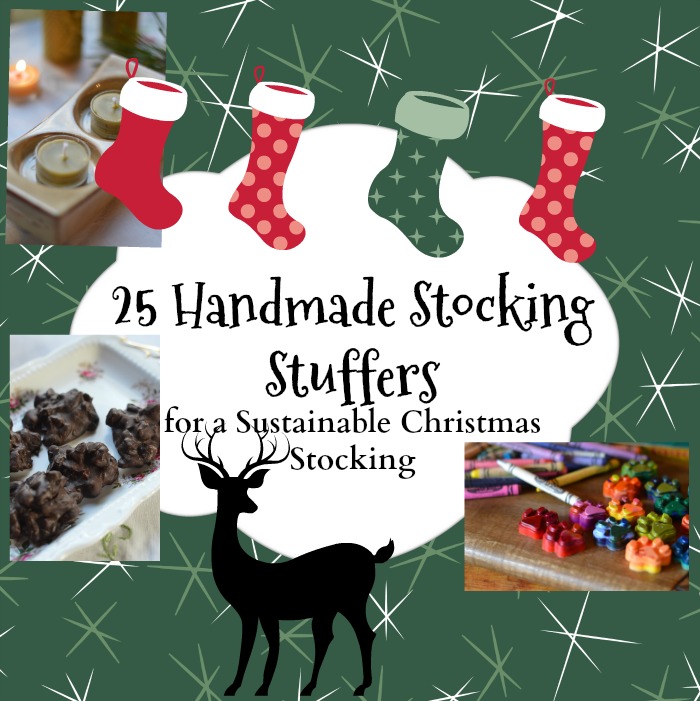 Your turn:
What will you do this year to make your Christmas more sustainable, with less waste, less stress, and more joy?
Save
Save
Save