Scratch cooking is the best way to have a healthy budget, a healthy family, and a healthy you.  When you cook from scratch you control the ingredients.  You can choose the healthiest, freshest food and prepare it to deliver the most nutrients in the most appetizing way.  This 30 day class is for beginners and those who are ready to say goodbye to the overtures of the processed food industry and get back to basics in the kitchen.  Is it time to renew your love of home cooking and learn some tricks to take the pain and toil out of daily scratch cooked meals?  Are you a veteran scratch cook, that was lured away by the promises of faster and better boxes of nutrient empty, chemical rich pseudo-food?  Are you ready to fall in love with your own cooking again?  Are you a beginner who wants to cook from scratch but doesn't know where to start?
This class will help you start the journey to nutrient rich, delicious, homecooked meals that won't bankrupt your timebank.  For veterans in scratch cooking, this class will add spice and delight back into your kitchen, and teach you numerous tricks to save  you time, so that you can pursue your other loves, too.
Participants in the class in June saw immediate results!
They lost weight without dieting or exercise
They had more energy
They saved money — significant money
They gained new friendships in the private group setting
They had the courage to experiment and try new methods
They found ways to save time so that they didn't have to stay in the kitchen for hours every day
They learned how to use what they had on hand
They learned how to cook without being enslaved to a recipe
The course is taught in a private group format on Facebook.  There is daily encouragement and interaction in the private group.  Group members share recipes throughout the course.  Each week has a focused challenge and members cook according to the challenge and share their results, with pictures,  in the group.
Every Wed and Fri Chris gives a focused lesson on one aspect of cooking from scratch, 2 focused lessons a week to help you save time, master techniques, and add to your repertoire of scratch cooking mastery.  There are also weekly technique videos to help you master specific cooking techniques and give you more confidence in the kitchen.  As an added bonus, twice during the month there will be a group call where you can ask questions, share your results and get personal help from Chris,  with any challenges that you are facing with your own scratch cooking.
In this class you will learn:
The tricks that the food industry uses to keep you enslaved to processed food
How to avoid genetically modified ingredients in your scratch cooking and what you can substitute gmo ingredients with in your own kitchen
Tips to manage scratch cooking with your busy and active lifestyle
How to save money by cooking what you have on hand instead of running out to the store
How to fire Martha, and create yummy meals for your family that meet your personal dietary needs and tastes, without breaking the bank
Shopping tips to get the most value out of your food dollar even when you have a limited budget
How to cook in quantity and preserve the meals so that you always have "fast food" for those stressful days.
How to master techniques so you can break your dependence on cookbooks and recipe magazines.
How to use spices and herbs to replicate ethnic cuisine using the ingredients that you have onhand
How to shop with economy in mind, without spending hours clipping coupons and combing sales flyers
How to stock your pantry for long term preparedness, and daily menu planning.
Bonus: There will be two live calls in this class, where you can ask questions, get personal help on any problems that you are facing in your scratch cooking practice, and listen to the victories and challenges that your class mates face.  It feels good to know that you aren't alone and that others face the same challenges that you do.  In the call you will be able to talk about the weekly challenge focus and get guidance from Chris.  $30 value FREE
Bonus:  At the end of the course, all challenge-recipes shared by the class members will be compiled into an e-book and each member will get a digital copy of the book for their personal use. $27 value FREE

Bonus: Class participants receive a complimentary month (30 days)  of the Kindle Homestead Book Club to help expand their cook book library. (no Kindle necessary) $10 value.  FREE
Bonus: Chris' E-Book, 4 Keys to Food Security and Homestead Abundance, $7 value, FREE
Total bonus value: $74    FREE.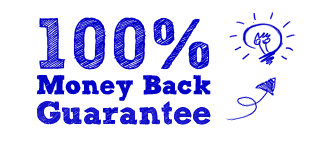 The course is totally risk free.  If you sign up for the class and find it wasn't what you were expecting you can withdraw within the first 7 days and get a full refund.
What the participants in our June course said:
"Congratulations!! so excited for you….. learning/relearning to cook is one of the most horizon-expanding things i've ever done… the best part is that there is no zenith — no matter how good a cook i start thinking i am, there's always someone to teach me something i didn't know. part of why i LOOOVE this group!" – Elina
"I just wanted to tell you how much I appreciate your posts. I've not gone completely scratch, but I am still inspired by you and your posts! Thank you!" – Candy

"THANK YOU Chris J. Dalziel for starting this group. Today is much easier as has been 11 days of scratch cooking.for a family of 8 I feel happy with the reset, I needed. This group had fab recipes!! Today is veggie spaghetti sauce over spaghetti squash. A clean eating recipe and I had to quadruple to feed our crew.but smells awesome!!" – Nichole

"We had homemade tacos and rice tonight. I don't usually fry Todd's and my shells but I did this time in coconut oil, it worked nicely. I have been mindful to start my dinner earlier per Chris's menu planning instructions and it is working out so well for me. Lots of time to cook exactly what we want and NO stress during the hour before dinner. This is revolutionary for my cooking habits and I can feel already that if I just do this one thing, it's going to change how much we eat convenience food. Yeah!" – Kristi

"You know what I am finding so exciting? Beside the new recipes and ideas, the making of new acquaintances and the new found love of cooking….I've lost 8 lbs since June 1!!!!
Thank God that this is a one-room schoolhouse and not bootcamp!" — Sue

"I am having great fun. Inspired by everyone. I have cooked at home 12 out of 14 days and on those two days was taken out by other people for meal. I am feeling better by cooking at home from scratch. Thank you." — Donna
What's the course about?
A 30 day course to help you let go of processed foods and restaurant meals and rediscover your inner creative cook. Members of previous groups have renewed their resolve to cook meals from scratch, and learned to cook meals that their families love, according to personal preferences, and dietary needs. Some participants even reported increased energy and losing weight when they got processed foods out of their diets. And they found more money to pay off their debts and work toward their goals. Scratch cooking saves you money. In fact you'll save enough money to pay for this course several times over, if you apply what you learn through the month.
This course is for those new to scratch cooking and experienced scratch cooks who have slipped into the habit of convenience and lost their resolve to provide daily nutritious home-cooked meals for their families. It's also for empty-nesters and those living alone, who believe that it's too much work to cook from scratch for one or two. Those too busy to cook from scratch will find tips and tricks to make cooking from scratch fit into an already busy lifestyle.
How the course works:
The class runs from September 5th to October 4th using a private Facebook Group.  There is daily interaction on the Facebook Group wall and you can participate as often or as little as you wish.  The videos and lessons will remain on the wall through the month and at the end of the month you'll receive a pdf file with links to the course content for your personal use, so that you can review the lessons as much or as little as you need to.
You'll need a high speed internet connection to view the technique videos, and a personal computer to access the live calls.
The class will be limited to 50 students to allow for focused learning in the group.  Previous groups found that the intimacy and friendships that developed in the group extended beyond Facebook.  Learning to cook together in the group is a lot like sharing a cup of tea over the kitchen table.  This is the last Beginner Scratch Cooking Class that we are offering in 2013.  Only 50 students will be able to join the fun.
This class, with bonuses, is valued at over $100.

only $27.