Most places where folks homestead, growing food is difficult.  We live at 2,700 feet, in the southern interior of B.C., in the shadow of a ski hill.  Its cold.  We can get frost any day of the year.  Most of my neighbours don't even try to grow food in these conditions.  We grow about 80% of our vegetables and a bit of fruit, all of our own meat, eggs and milk (cheese, yogourt, ice cream, but not butter.)  We haven't tried to grow grain, but one of our neighbours grows wheat, rye and oats, so its do-able here.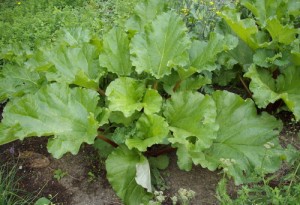 I learned my gardening skills on the coast in a zone 7b.  The first summer here I was excited to grow more food.  Grand Forks, just 20 minutes away, was Canada's food security during WWII.  So I had hope.  I planted beans, corn, tomatoes, zucchini, pumpkins.  Temperatures soared in July and the corn grew well.  It got to tassel stage and I could taste the fresh corn, still growing on the stalks.  Then on July 30th, the unthinkable happened.  -3C in the garden.  The corn, potatoes, well everything was crispy, white with frost.
While the frost was still there, at 5am, I raced down to the garden and turned on the sprinklers — a trick fruit farmers use to protect tender fruits in Spring.  It worked.  But the next morning there was frost again, and the next, and the next.  I gave up the fight, after a good cry.  We revised our gardening plan.
Here's the problem:
If you are going to leave the rat race, quit your day job and find a little piece of paradise to grow your own food and be self sufficient, you are going to buy land that's difficult to farm or you are going to spend a lot of money.  The more you spend on land, the bigger the mortgage, the longer it takes to pay it off.  So you will get to your dreams sooner if you can find land a bit away from the ideal climate.  We're in zone 3.  20 minutes West, Grand Forks is a zone 5.  Christina Lake is a zone 6.  Land values increase as the climate gets more favourable to gardening.
We looked at land on Salt Spring–zone 8b.  We could get 5 acres, with a house and guest house for about 25% more than we paid for our 140 acres with a log house.  But that 25% more would have required a longer investment in citified labour — probably another 10 years.  We opted to go where the land was less expensive.  At the time we sold 1 acre with a 5 bedroom house in the city and gained 140 acres with a 3 bedroom house and had money left to get established.
Land increases in value over time.  There's a limited amount of land — they aren't making anymore.  So an investment in land increases in value in most years.  If you own a townhouse, your increases in value are inflation based, the townhouse is actually depreciating as you own it.  Same with a mobile home or apartment.  But when there is land attached to your home, you are sitting pretty — the longer you hold it the more its worth.
Cities tend to build up around places where its easy to grow food.   So most of the good farm land is close to the city.  Farmer's tend to have to have two jobs — one to support the family and another to support the farm.  Don't get sucked into this.  You don't need to.
Here's some steps you can use to increase your chances of a good harvest, where you live.
1.  Create a frost drain
I was inspired by the Chinese miners that grew their own food around Barkerville.  They terraced the hillsides around the town — Barkerville is in a narrow valley.  Most mining towns, in fact, are near mountains.  If you homestead in B.C. you will probably find land in a mining area.  You can use the principles of terracing to increase your yields in a difficult climate.  Terracing increases the available land you have to grow food in.  It also drains frost away from tender plants, extending your season.
The principle is to place your plants a bit higher than the surrounding ground so that light frost will drain away.  Raised beds can accomplish this or find a higher place on your property to put a garden.  We have two gardens — a garden near the pastures that has level ground and gets lots of sun.  This was my first garden.  It gets frost rolling down the mountain from the ski hill, even on hot summer days.  But it is the first place that thaws in the Spring and is ideal for my root vegetables and to start baby plants to transplant later, a bit higher up.
I have a second garden, near the house.  It takes longer to thaw out in the Spring.  Its on the North side of the house.  Its so cold that my asparagus just started peeking up, while Grand Forks finished their asparagus about a month ago. That's where I plant the broccoli, cabbage, cauliflower, bush bean — under poly-cloth to keep it warmer.  I haven't had successful squash there, even covering it with cloth.
2. Use polycloths or blankets to hold in heat
This year I'm trying to increase my chances of harvesting squash, by planting the squash in tires — to increase the heat, and covering them with poly-cloth to hold the heat in.  I started the squash in the house at the end of May and transplanted it out last week, into compost-filled tires. I've got them covered and the black of the tires will absorb more solar energy — hopefully giving it off at night to keep the plants growing well.
 3.  Use a greenhouse to extend the season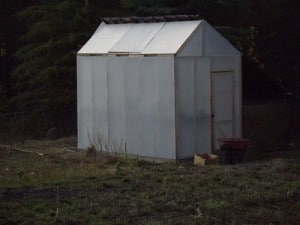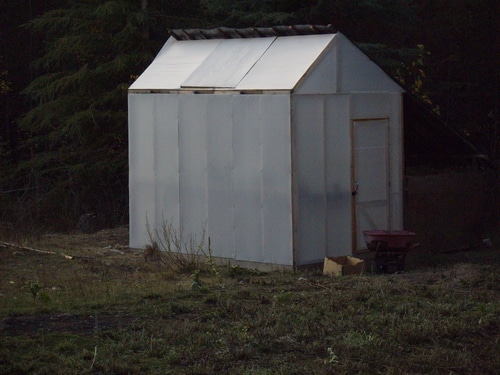 Robin built a greenhouse this Spring and I put tomato plants in it and more squash.  We'll see if it makes a difference.  Robin added an automatic window opener (Lee Valley Tools) to release heat when the greenhouse warms up.  Its been so cold that it hasn't needed to work much so far.  We're still waiting for summer to start.
 4.  Plant what grows well in your climate
What grows well for me?
Anything from the Kole family — bok choy, tsai choy, Chinese cabbages, broccoli, kale, cauliflower, cabbage, turnips and winter radish.
Short season plants like lettuce, chard, asparagus, spinach
Root vegetables like potatoes, carrots, turnips, rutabagas, beets, onions and garlic
Fruit like rhubarb, huckleberries, strawberries and saskatoons — still waiting for short season apples and black walnut trees to produce fruit.
Beans, tomatoes, and squash require protection and warmth.  Peppers and cucumbers need more heat than I can manipulate here.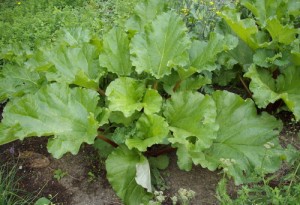 5.  Start longer season plants indoors and transplant out when it warms up
I plant the starter plants in paper cups and just tear the cups off when I'm ready to transplant.  For plants like squash that don't like to have their roots disturbed, this is a good solution.  Its a balance between adequate light and warmth to get strong transplants.  I don't get strong light until May, so I usually start the squash then.
I have lots of friends in Grand Forks that start more tomato plants than they need and I'm happy to relieve their guilt, from tossing perfectly good plants, by taking them off their hands.   Its harder to grow tomato plants indoors, in low light conditions, without supplemental light.
6.  Keep it weeded.
You will increase your harvest if you weed early in the season, just after the plants emerge and then keep it weeded or mulch it.  Properly spaced and weeded plants grow better and produce more food.  I have more garden than one person can keep weeded.  And I tend to get hopelessly behind on the weeding.  We manage to get a harvest anyway.  The harvest would be more abundant if I could manage to keep it weeded and mulch it early in the season.  Every weed that goes to seed is 5 more years of weeding — so invest the time early in the season and it will pay dividends for years to come.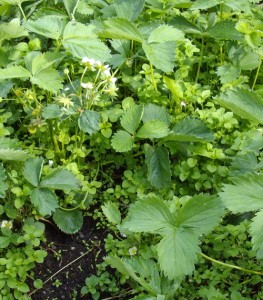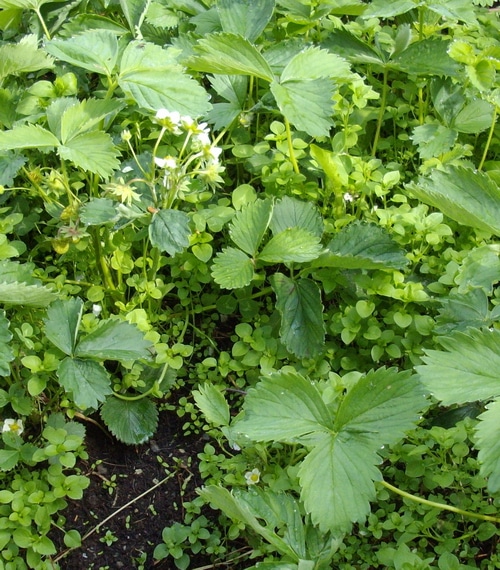 7.  Thin out the seedlings
Plants need to be properly spaced to grow to maximum size in the fastest possible time — essential in a short season.  If plants are crowded in their beds, they grow slower, consume more water and nutrients and don't perform.  You can get full size carrots in the same amount of time and space, as tiny baby carrots,  if you thin them early.  You'll get a larger harvest, by weight, too.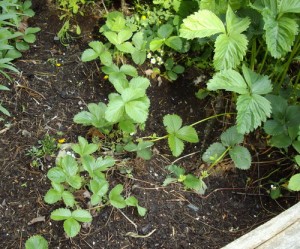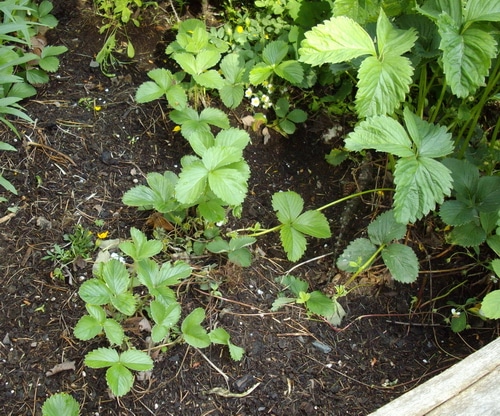 8.  Barter
Tomatoes, peppers, cucumbers and squash grow well in Grand Forks — just 30 km East of me.  But I haven't successfully grown them.  With the greenhouse, I get to try again.  When you have 140 acres the limit is your time to weed, not land.
To add tomatoes, peppers, cucumbers and squash to our diet, I trade with some friends in Grand Forks.  They want my composted manure and I refuse to sell it — instead I trade them garden surplus for it.  Its a great arrangement.  My friends' gardens over-produce because of the compost and I get blessed with the things I can't grow, all season.  If there's a crop failure the flow stops, but that's ok, there's always next year.
9. Buy in season and preserve it for the winter
I can a lot of tomatoes in season and we eat tomato sauce, salsa and canned tomatoes all year, from a few weeks of extra effort.  Tomatoes grow really well in the Okanagan, just an hour away from me.  So we plan a couple of trips each fall to stock up for the winter.  We also get apples, cherries, peaches, blueberries, by going to where they grow, in season, and preserving them for the winter.
For other food like grains, even grocery store food is less expensive when the new crop comes in .  I bought 8 bags of 10 kg. flour in September last year for $5 per bag — I'm using up my last bag now.  Current price is $14 per bag — a profit of $9 per bag.  That's a better investment than mutual funds.
10.  Be open to grace
Often, in an especially poor season, when my heart starts to worry about tomorrow, God will break through with gifts of food.  Last year a complete stranger drove in to look at a my son's old truck and harvest it for parts.  He was an Okanagan grower and brought boxes of fruit.  But even better, he invited us to come and pick his orchard.  There were prune plums ripening on the trees with no one to take them.  We picked over 10 boxes of prune plums, shared some, dried some and froze some.  We'll have enough for a couple of years.
Many seasons, our friend in Christina Lake (zone 6) has an abundance of apples and pears.  We take boxes and help her pick her trees for a share of the harvest.  Again, we eat fresh and dry for the winter — enough for a couple of years.  Since apples tend to produce well in alternate years, this works out really well, for us.
What tips can you share that help you extend your growing season or grow vegetables and fruit in a difficult climate.  Do you have a food system for the kinds of food you can't grow yourself?  Leave a comment
Get your free copy of my eBook and get the help you need to establish your own food security and "laugh at the time to come."